The New Vic is one of the country's most successful producing theatres, and makes excellent theatre with a social impact. Its award-winning productions and community programmes (that seek to improve health & wellbeing, confidence and economic prosperity) annually reach over 180,000 service users of all ages in their home area of Staffordshire and Newcastle-Under-Lyme, and beyond.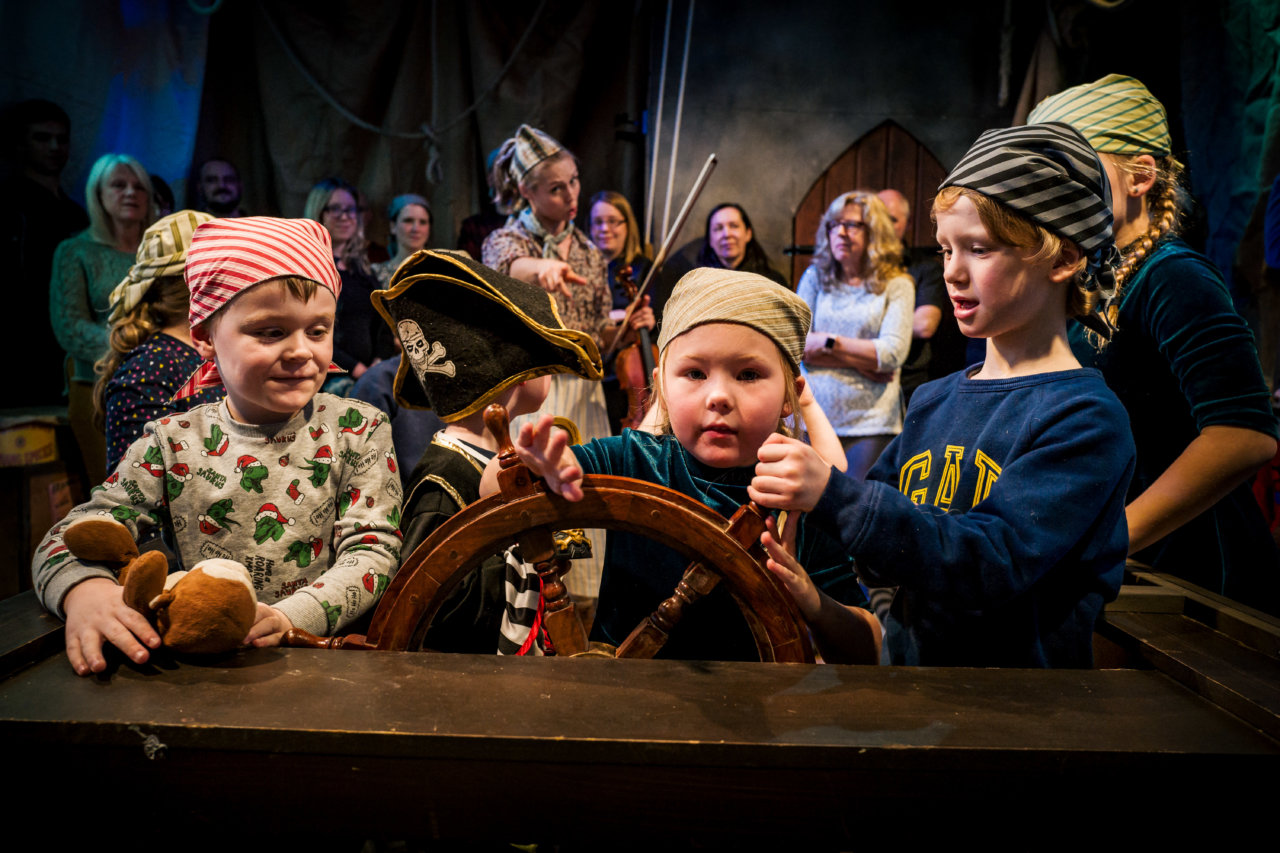 Why the Weston Charity Awards and the Pilotlight programme?
At the time of application to the Weston Charity Awards, the New Vic was looking to build on its reputation for sophisticated and impactful community work by developing its strategy for tackling the varied local social problems. It wanted Pilotlight and our Pilotlighters to perform a 360-degree analysis of the charitable work of the theatre, with a view to making it more impactful and effective.
What we did
Over the course of 10 months, we helped the New Vic to articulate a clear strategy for its community work which complemented its status as a world-class theatre. Once the New Vic had clear social objectives, our Pilotlighters worked with the New Vic's Managing Director, Fiona Wallace, on incorporating them into a new business plan, a new impact measurement system and a new marketing and communications plan.

Results
We've come out the other side a stronger, more effective charity.
Fiona Wallace,
Managing Director, New Vic Theatre
The New Vic emerged from the project with the confidence to build on its community work and realise its potential as a social impact charity. It now has a clear social vision for its community, and a business plan which has been highly praised by a key funder. Fiona is confident that the New Vic now has everything it needs to prosper for the next four years, and beyond.
She further commented that:

"The Pilotlight Programme was tougher and more challenging than we'd imagined but as we developed our new business plan it became more motivating and enjoyable. We've come out the other side a stronger, more effective charity, with a greater understanding of how our commitment to making great theatre will enable us to make an even greater impact for our beneficiaries."
Applications for the Weston Charity Awards will open again on Monday 3rd December 2018 and close on Friday 11th January 2019. Could your charity be a winner?