Glasgow ESOL (English for Speakers of Other Languages) Forum reaches out to marginalised communities across Glasgow helping to support integration, employability and personal development to primarily refugees, asylum seekers and individuals where their first language is not English. The charity works with employers to improve the language skills of individuals already in employment, with CELTA-accredited tutors through the Volunteer Tutor Programme, as well as offering additional training and accreditation. Glasgow ESOL Forum's engagements are not just a matter of acquiring language skills but are a holistic approach to an individual's wellbeing and inclusion in wider society.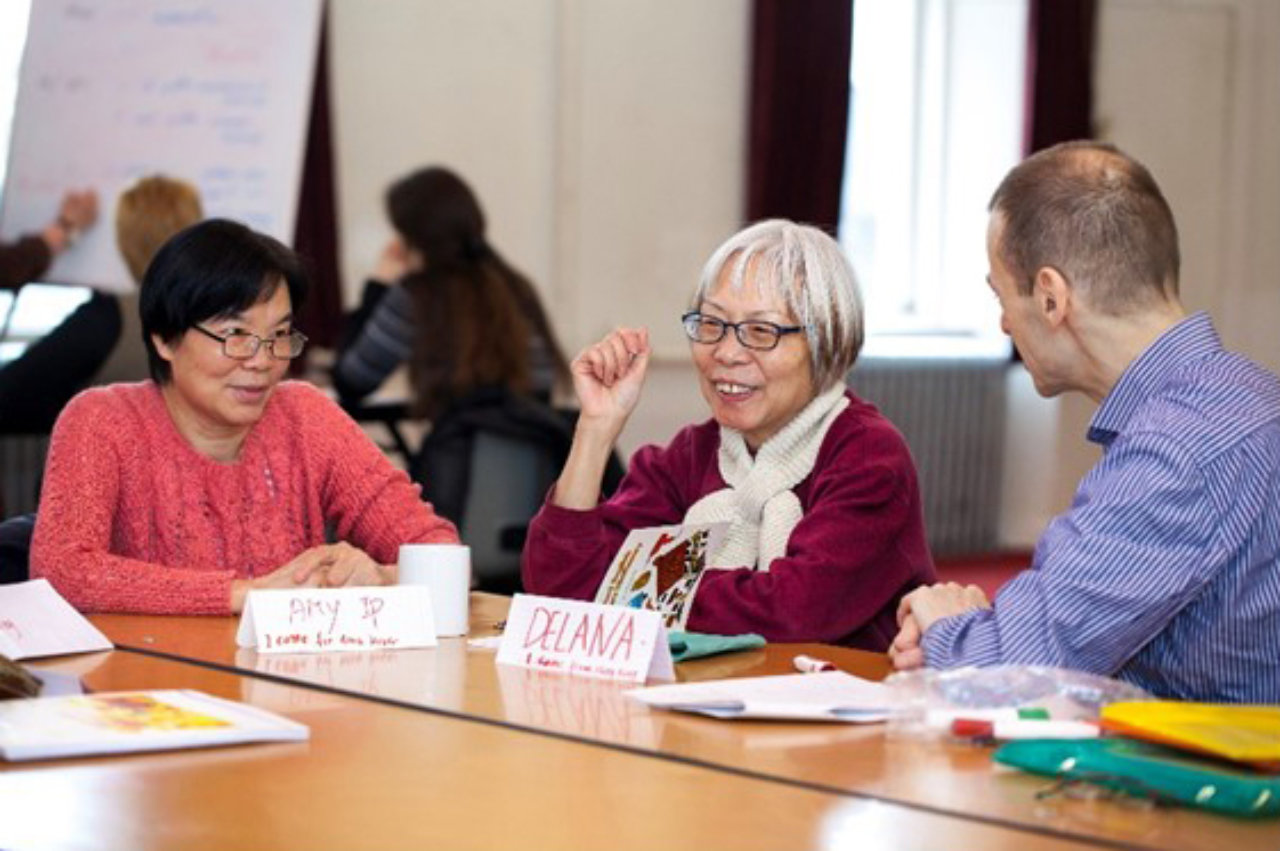 Why Pilotlight?
Following a period of successful growth, managers Sarah Cox and Jo Jarvis realised that the charity would need to work differently to realign Glasgow ESOL Forum to the new realities of a changing funding environment, and the challenges that growing organisations face. Above all, Sarah and Jo were looking for help to create a long term strategic plan that would unify the charity's internal structure, support the board in strategic thinking and develop a robust plan, plotting out the strategic direction the charity might take over the next five years.
What we did
The Pilotlighter team gathered first-hand experiences from service users and volunteers so they could understand the heart of the charity's vision and mission. The team also supported the board in its continuing conversations around the key messages that would represent the organisation externally.
A planning template was introduced enabling Jo, Sarah and the board members on the strategy sub-group to capture outputs and begin to form a framework for how the future might look for the charity.
Results
Working with Pilotlight encouraged us to take a different approach to strategic planning.
Sarah Cox,
Manager, Glasgow ESOL Forum
Glasgow ESOL Forum ended the project with a five-year strategic plan and a renewed focus on streamlining their admin project support roles, avoiding unnecessary duplication of work. Overall, after working with Pilotlight the charity is now more confident to face the challenges on the horizon.

Although the management team and board were already active in their strategic thinking, Manager Sarah highlighted that the process helped "free up time to think and encouraged the board, Jo and I to take a different approach to strategic planning".