Image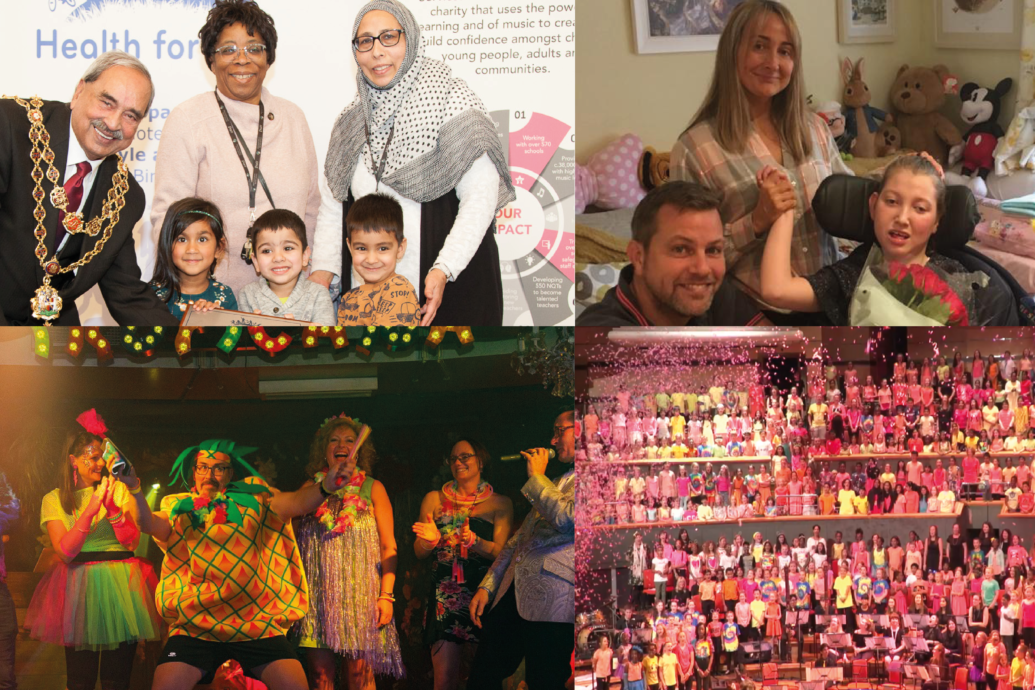 It can often feel like it's impossible to make meaningful changes in your local community - in particular in a year in which the world has struggled with unprecedented challenges. But if you've already taken part in any of Pilotlight's programmes, you'll know that this doesn't have to be the case.
Our Pilotlight Direction programme convenes teams of up to eight senior leaders from across a business to help charities to overcome a barrier to success. With a modest time commitment of around 10 hours for each participant across eight weeks, this takes the form of around three meetings with the charity, and a further three meetings with fellow 'Pilotlighters', as we call our business participants. The process is managed and facilitated by an expert Pilotlight Project Manager.
For more than two decades, Pilotlight has been bringing together handpicked teams of senior business executives to coach charity leaders and make their organisations more effective and sustainable. Feedback shows that Pilotlighters find these to be unique opportunities for learning and development, and personal enrichment.
Among them have been more than 500 colleagues from Barclays - and we're delighted that last year we were able to partner with the bank's Birmingham, Coventry & Northampton offices to bring together 18 of its leaders to work with a trio of amazing local charities, through Pilotlight Direction. Here are two of those success stories...
Child Brain Injury Trust
Child Brain Injury Trust turned to Pilotlight last year when it was preparing to launch the CBIT In Hand app, to provide extra support to professionals working with children affected by brain injury, and their families.
The Oxfordshire based national charity was accepted onto the Pilotlight Direction programme, and met a team of Pilotlighters from Barclays who, over the course of the programme created a plan for the roll-out of the app including a list of resources needed, criteria for measuring the app's success, and plans to monetise it to bring in new, much-needed revenue for the charity. Child Brain Injury Trust implemented a number of those recommendations directly and was inspired to further develop and refine its plans, before launching the app in April 2021.
The team we worked with through Pilotlight Direction understood the brief very quickly, and added a lot of value in what they presented to us. We're very confident that we have a really robust process in place to make CBIT in Hand a success.
Lisa Turan
CEO of the Child Brain Injury Trust
Services for Education
Services For Education provides music teaching in hundreds of schools across Birmingham, as well as consultancy for teachers and school leaders addressing key priorities and issues.
As the charity looked to take a more commercial approach to its work in order to better fulfil its charitable objectives, it applied to take part in the Pilotlight Direction programme for a boost of external input. Its team of Barclays Pilotlighters validated tools that Services For Education had developed to understand potential markets for new products under development, as well as enhancing their costing tool to help the charity price its services appropriately.
Although a lot of our staff have business backgrounds, as an organisation we have to embrace more commercial ways of thinking - this programme gave us the confidence that we're doing the right thing. I was really impressed with the whole process - a lot was achieved in a relatively short space of time.
Sharon Bell
CEO of Services for Education Manager
Beverley Roberts, a senior in-house lawyer at Barclays, based in Birmingham, was on the team working with Services for Education, and on another Pilotlight Direction programme with another charity that works with people who have experienced sexual violence. She comments:
Pilotlight Direction was totally outside of what I normally do - it was a great opportunity to be able to contribute to the community, and develop my skill set, and I'm so glad we could help these two wonderful charities. I would wholeheartedly recommend Pilotlight Direction to anyone in the charity or private sectors.
Having an outside perspective is hugely valuable for charities, and we have long known that creative sparks fly when these two worlds are bought together. A major Pilotlight survey last year found that more employees want to volunteer but need their employer's support - this is especially so in a time of social distancing and uncertainty. With our Pilotlight Direction programme, it's never been easier to harness your senior people's skills to support their community, at a time when doing so more important than ever.