20 charities across the North of England, the Midlands and Wales win the Weston Charity Awards
Posted 13 Jun 2019 | Our News | Weston Charity Awards
We are pleased to announce the twenty winners of the latest Weston Charity Awards. Each winning organisation will benefit from a year of tailored strategic planning support from a team Pilotlighters on The Pilotlight Programme, giving them a fresh perspective and the opportunity to tackle some big questions. The selected charities also receive a core grant of £6,500 as 2019 Weston Charity Awards winners.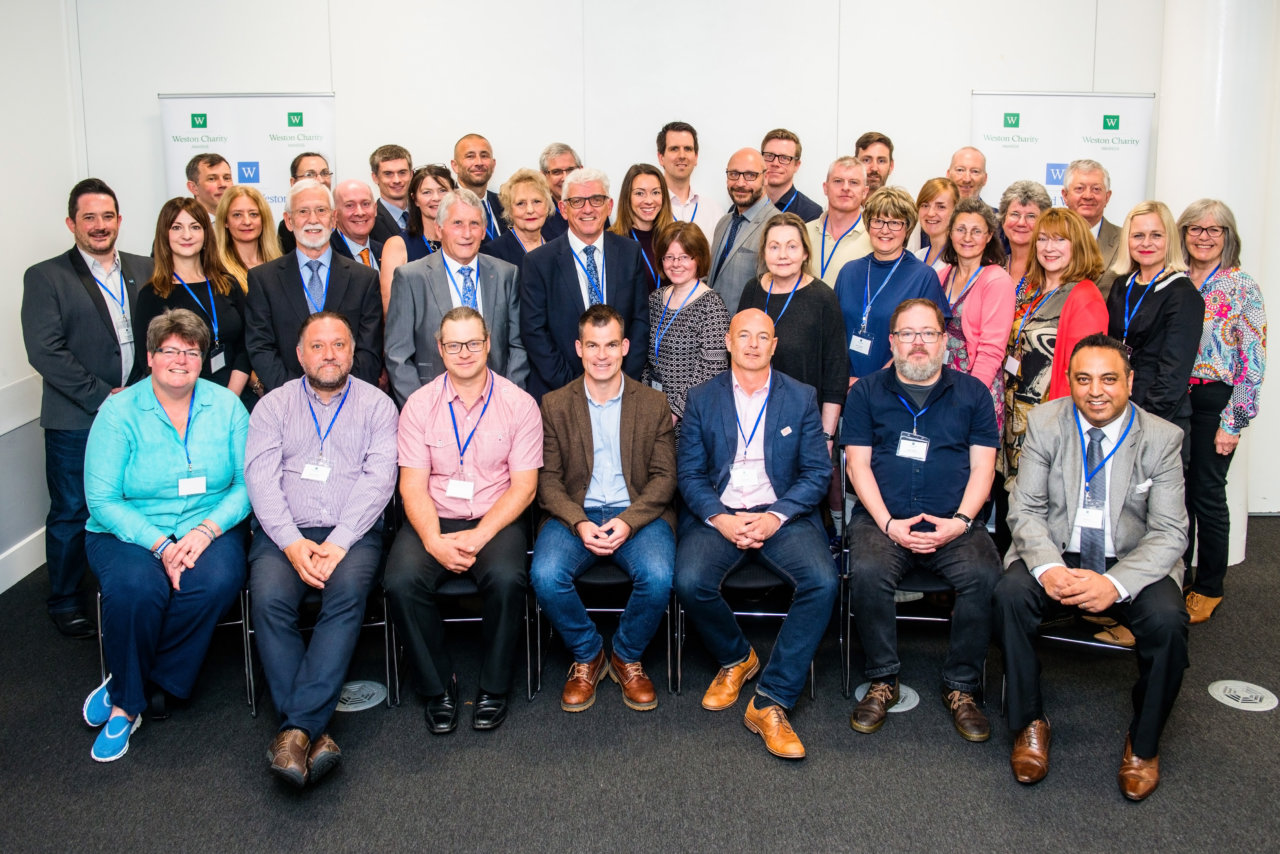 Between them the winners provide services to 70,000 people and range in size from £100,000 to nearly £2 million annual income. The people that they support are coping with a range of issues such as domestic abuse, homelessness and living with the challenge of disability. Many of these organisations save public funds by preventing crisis points and help build stronger and more united communities. The Garfield Weston Foundation and Pilotlight are pleased to support these ambitious charity leaders and their beneficiaries.

New data from the Weston Charity Awards Small Charity Leader Insight survey portrays a sector that is looking at creative ways to harness the skills and goodwill of local people and businesses. More than four in five (83%) are looking for businesses to contribute skilled, professional support in 2019. This is higher on their agenda than their quest for general volunteers or even fundraising support.
Philippa Charles, Director of the Garfield Weston Foundation said:

"The Weston Charity Awards recipients have been selected due to the strength of their ambitions and their openness to external perspectives. As we enter the sixth year of the Awards, our Trustees are excited by the opportunity this presents to strengthen the sector'.

Paul Sartori Foundation, a Welsh charity providing a hospice at home service, won a Weston Charity Award in 2018. Laura Hugman, Clinical Team Manager has benefitted from her charity's year-long engagement with a team of Pilotlighters. She commented:
"The time away from the office has strengthened the senior team. Strategic questions raised as part of the process will no doubt help the sustainability of our charity."

With the number of Weston Charity Awards winners now approaching one hundred charities, this growing network of past and current winners are now being offered additional opportunities for peer-to-peer collaboration.

Gillian Murray, Chief Executive of Pilotlight said:

"The growing number of organisations applying to the Awards is a clear signal about the need for this initiative. We are proud to see the results to date and the value-add our partnership with the Foundation is bringing to the sector."
The newest Weston Charity Award winners are: