We are proud to announce that Pilotlight was named last week as one of the top 100 UK social enterprises in the NatWest SE100 Index.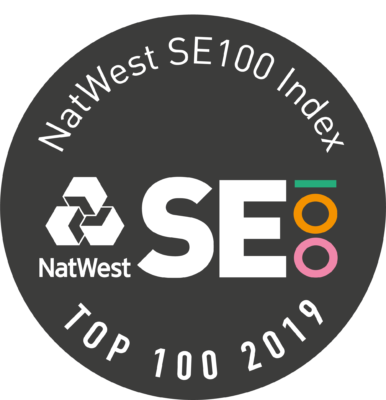 Now in its ninth year, the NatWest SE100 celebrates the growth, impact and resilience of social ventures in the UK by naming the most impressive 100 social enterprises of the year in the Index from those that apply.
Gillian Murray, CEO at Pilotlight commented, "We're delighted to be recognised in the Index as one of the top 100 social enterprises operating in the UK today. 2018 was our biggest year yet in terms of numbers of charities and business leaders we worked with. There's never been a more exciting time for Pilotlight and it's great to be recognised for that."
For the full list of the NatWest SE100 click here.