We are thrilled to announce that Pilotlight was named last week as one of the top 100 UK social enterprises in the NatWest SE100 2021.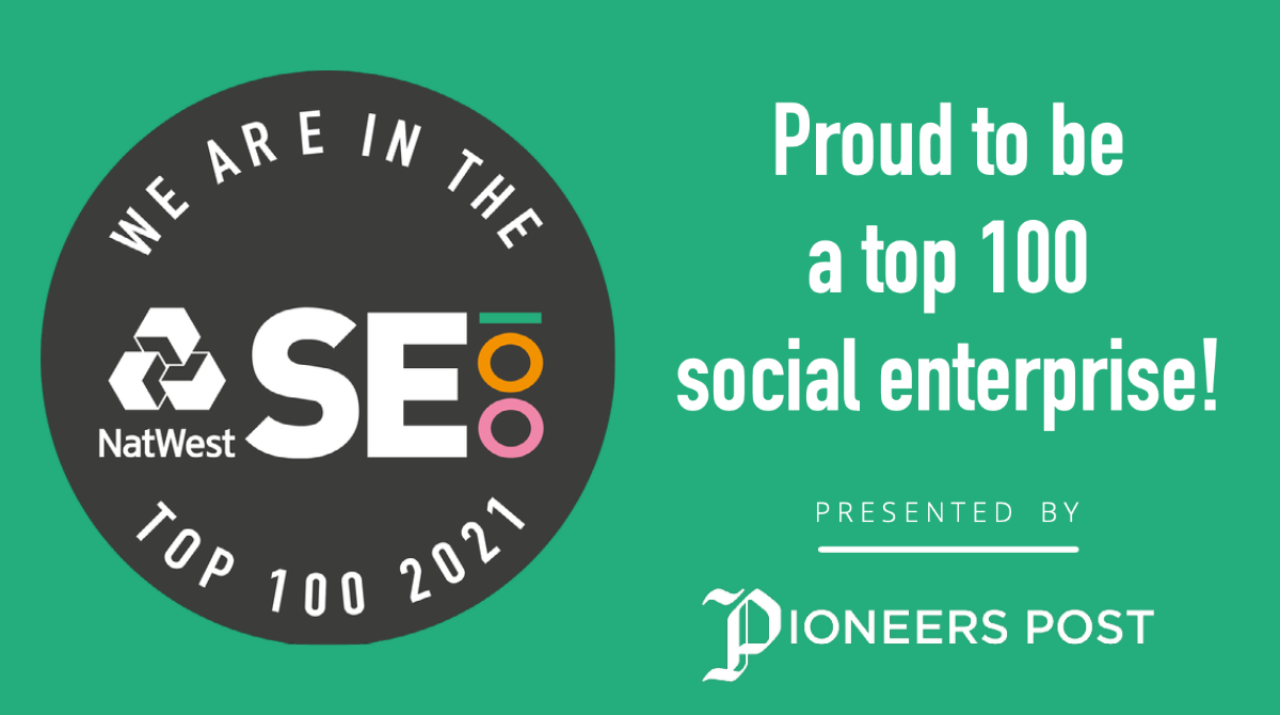 For over a decade the NatWest SE100 has celebrated the diverse range of social enterprises in the UK.

Tim West, founding editor of Pioneers Post, said: "It's always a high point of our year to reveal the names of the UK's top 100 social enterprises, and a real pleasure to give these organisations and their teams some well-deserved recognition.
"The Top 100 are judged on a wide range of criteria – from the growth and sustainability of their businesses to the innovation and resilience they have demonstrated and the social impact they have delivered."
Ed Mayo, CEO at Pilotlight commented, "We're delighted to be listed as one of the top 100 social enterprises operating in the UK today. 2020 was a challenging year for everyone, not least for the charities and social enterprises we serve. To have been recognised for the work we did, enabling charities to continue to support their beneficiaries, is brilliant."
For the full list of the NatWest SE100 click here.