One of the first questions a charity should ask of itself is whether it can achieve its charitable objects on its own, or whether doing so requires co-operation. 
Image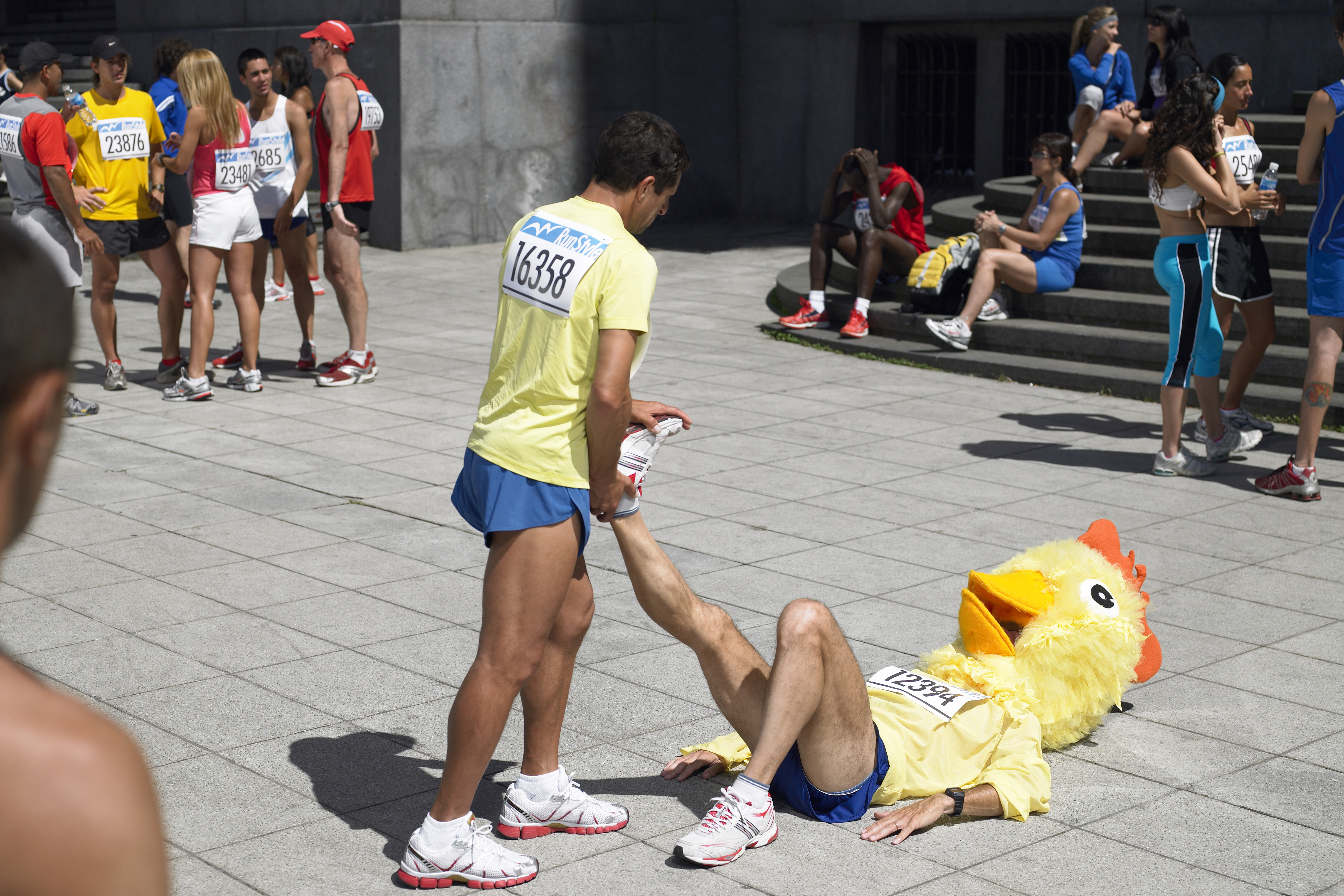 Pilotlight is a charity that helps people and charities to do more for their world. We do this by bringing charities together with business and business experts who can tackle the pressing issues charities are facing. So far, we have worked with around 1,000 charities. And since 1996 we've developed partnerships with over 180 of the UK's top businesses including Barclays, Ipsos Mori, Lendlease, Morgan Stanley, Sodexo and KPMG.
We want our future to be more than the past though and in developing a long-term strategy, we could see that one thing that holds charities back is a lack of collaboration across those who would want to support them. Research suggests that seven out of 10 small and medium-sized charities say that they are actively looking for pro bono professional skills to support what they do – but only four out of 10 find it.
In 2021, following a roundtable looking at the support needs of charities across the UK, and in partnership with others including Cranfield Trust and Reach Volunteering, we formed a new collaborative network, the UK Pro Bono Association.
This brings together 33 organisations that promote skills-based volunteering. Some are focused on specific professions, such as law, property or accountancy, others on specific sectors to support, such as education or homelessness.
We meet on a quarterly basis, and we learn from each other. It has been a wonderful community of spirit and hope and entrepreneurship. It is also not easy, two ventures in the field have closed since we started, while a new one has got underway.
Through our collaboration, we now know that together in the last year, these engaged professionals to support 8,300 charities and social enterprises.
Language of course can get in the way of any collaboration because people see the world in different ways, particularly when, like us, they are trying to change it.
The technical definition is that the term 'pro bono' refers to professional or occupational skills offered at free or concessionary rates for public benefit. But there is no settled terminology in the field, with other terms including 'skills-based volunteering'.
After all, this is not the team-building days of the past of litter picking and painting community halls. That got people out of the office, but they had a poor reputation. The difference is that through pro bono volunteering, people are using their professional skills and helping charities access the specialist skills that they need.
So, when we were doing research for our Pilotlight report on our work – Give Your Culture a Workout – we conducted omnibus research to test the extent to which there is recognition for pro bono volunteering. 
We found some recognition, on the rise, of the scope for pro bono action but it is not universal.
Four out of five people (81%) recognise the term 'pro bono' for example, but they don't necessarily know what it means. One in two people (49%) understand the term pro bono to mean providing services for free. One in five (22%) associate the term with support for charities or the public good.
A small number of people, around one in 36 (2.78%), believe that the term 'pro bono' means that you are a fan of the rock band U2.
If the field of pro bono is to grow to meet charity needs, public understanding needs to grow with this. I see a particular role for the professions themselves. They can learn from the legal profession, where it all started (and which is currently celebrating a Pro Bono Week) and promote the idea that pro bono action is an integral part of professional development and what success means as a professional.
This is one dimension of a 10 year vision which we have formulated as a UK Pro Bono Association.
Our first collaborative steps towards this are to build towards an effective and reciprocal system of signposting and referral, to make it easier for charities to find their way to the support that they need. In that context, the members are asked to sign up to a pledge that "where charities or social enterprises come to us needing pro bono support of a form that we can't give or that others could give better, we take steps to guide them to the support that they need."
The old saying feels right in this context – if you want to travel fast, walk alone, but if you want to travel far, walk together.
A vision for pro bono volunteering
This is a picture of ten years ahead, sketched out in a series of interlocking propositions developed at a meeting of the Association in September 2021:
Connection
 A collaborative system for pro bono skills sharing will provide a

comprehensive menu

of free or low-cost skills-based support to meet the key organisation needs of non-profits or the wider needs of the public over time.

The system will make it easier for people with skills to find ways to give, and easier for people needing those skills to access them, including by operating a high-quality,

accessible digital presence

that complements and facilitates the relationships at the heart of pro bono action and operates with effective branding that is recognised by key stakeholders.

The practice of skills sharing will find appropriate ways to

connect with related services for non-profit organisational support

, including company and sector pro bono schemes, education, training and leadership development, national and local infrastructure networks, academic and research agencies, voluntary sector consultants, grant makers and social investors.
Engagement
The giving of professional or occupational skills will be a

recognised form of civic action for supporting charities or advancing the public good

, alongside and complementary to the giving of money.

It will be more common for people to be involved

in pro bono skills sharing, with a greater reach in terms of their ultimate beneficiaries, in part thanks to joint promotion and marketing of the approach across key players and partners.

Pro bono skills sharing will be a recognised

part of what it means to be a professional

in all sectors of the economy.

It will be recognised that those who give their skills may receive benefits in return in the form of learning or fulfilment, creating a

mutuality of exchange

and recognising the value of distinctive skills that charities may possess.
Principles
The services on offer, from their design and delivery to governance and accountability, will reflect

a commitment to diversity

and social justice, understanding that it is not just know-how but power that needs to be shared equitably.

The

quality

of skills sharing will be high, with a rigorous and continuous evaluation of what works, including the periodic publication of open data.

While the focus is primarily on the communities and nations of the UK, skills sharing, and related digital systems, will be

an option across borders

so that in time, skills sharing is effectively organised at a global and not just a national level.
Members of the UK Pro Bono Association:
Business in the Community

Catalyst

Charity Excellence Framework

Charterpath

Cranfield Trust

Datakind UK

Digital Candle

Ella Forums

Ethical Angel

ICAEW

Impetus

Inspiring Scotland

Kilfinan Trust

LandAid

LawWorks

Lloyds Bank Foundation

MarketingKind

Media Trust

Pilotlight

Pro Bono Economics

Reach Volunteering

Scottish Tech Army 

Skilling Time

Skylarkworks

Social Business Trust

Social Good Connect

Sported

The Fore

The FSI

The OR Society

Voluntary Solidarity Fund

We Make Change

Whitehall Industry Group
Written by

Ed Mayo
Chief Executive - Pilotlight