We need the best of business right now. This year has been a challenging one for everyone. Employees and customers alike are feeling stressed and anxious at facing a long winter ahead with limited human interaction. Business leaders are in a unique position to do something about this and encourage their teams to look outside their normal day to day routines and see how they can make a difference in their wider communities.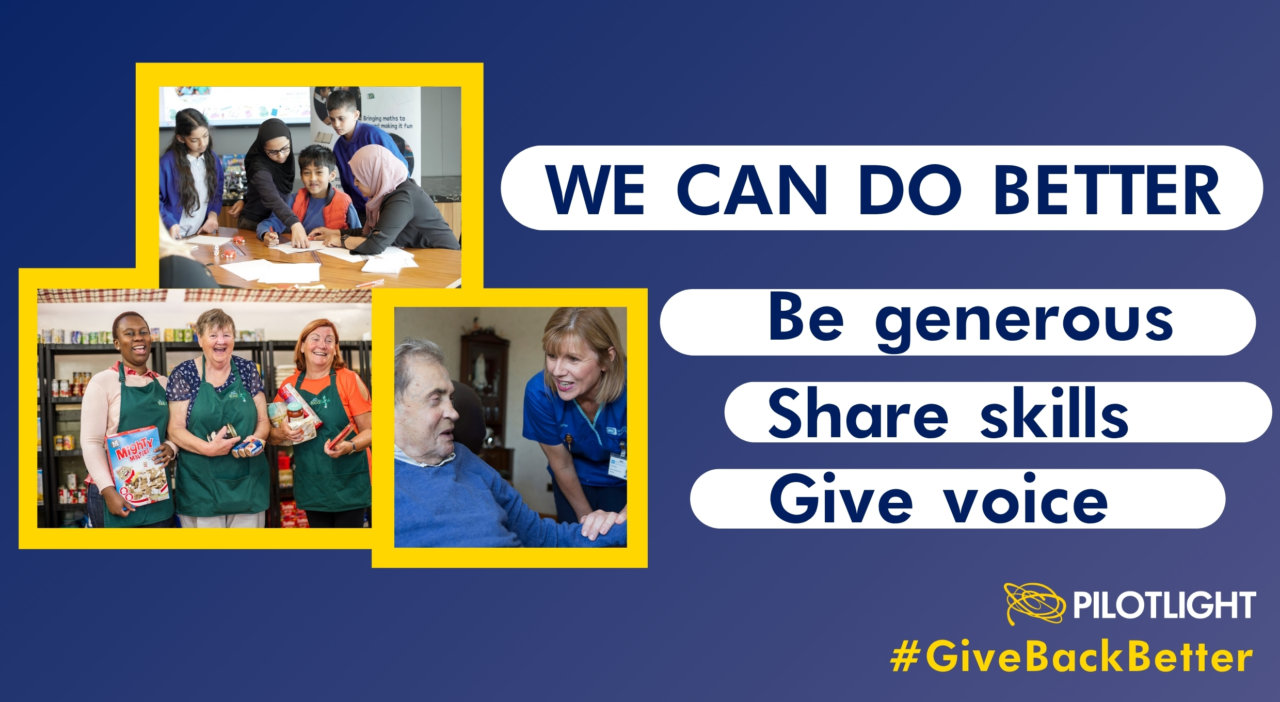 This year, for all its stresses and strains, we have seen some vital foundations laid.
In a record year for volunteering in the context of the pandemic, we have completed research to track the use of professional skills to support communities and charities. The results show that one in five UK workers (21%) are putting their work skills into use on a voluntary basis – around six million people – and that a further 50% would like to volunteer using their professional skills.
This represents a huge employee development and engagement opportunity for businesses and a wonderful untapped resource for the country's vital charities at a time of increased demand. Of those currently involved in volunteering their professional skills, around half do so with the support or knowledge of their employers and they largely believe (79%) that businesses themselves benefit from employee volunteering.
Employees want to volunteer and are looking for their employer to give them the time and the mechanism to do this. Among the half of workers saying they would like to share their work skills with good causes, many said they struggled to find time (69%) and over a third (38%) said they needed guidance on how to do this – two barriers that employers are able to lift.
This is why Pilotlight is launching a campaign calling on all employers to give back better – to contribute to the social and economic recovery in the UK.
The Give Back Better campaign for employers to widen employee volunteering is backed by business leader Paul Drechsler CBE, Chairman of London First and President of the CBI (2015 – 2018). He says:
Pro bono skills giving is good for business and good for society and all employers should be doing it, especially now when charities need support more than ever. There has never been such a great opportunity for employees to volunteer and make a really big difference, learn and show what a great force for good their organisation and business can be. This is a huge opportunity for achievement, satisfaction and pride for a small investment of time.
The purpose of the campaign is to create more opportunities for staff to volunteer their skills to good causes.
It is good timing to launch this. The annual CBI conference starts today, virtually rather than in a physical location this year – under the theme of 'build back better'. Here is one way to do this. Most of Britain's workers want to volunteer their professional skills to charities – and their employers could benefit significantly from making it easier to do so. A few hours a month can do wonders for employee morale and for the charities they support.
In these tough times, 'business as usual' will not be enough to win customers and employees hearts and minds. The most successful businesses will be those that show that they genuinely care for their teams and for their communities too.