The Sage Foundation have partnered with us for three years now, sponsoring senior business executives to give back their skills and expertise to help charities thrive via our Pilotlight Programme. This is just one of the many ways Sage and the Sage Foundation supports charitable organisations, and I wanted to share with you their latest campaign. Do you know someone who should be recognised for their charity work, and win the GBP equivalent of $5,000 for their charity? If so read on...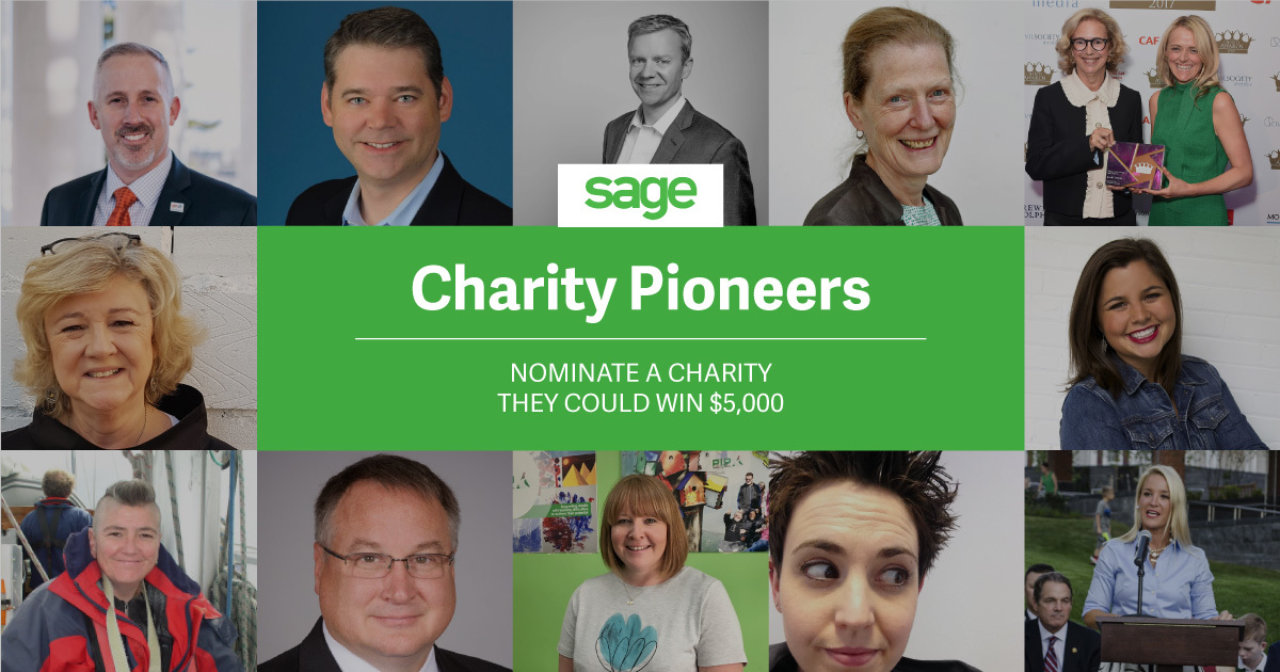 Nominate a Charity Pioneer to win Sage Foundation funding
Accounting software company Sage is celebrating the good deeds of the most inspiring charitable faces working in the UK and US today. Its Charity Pioneers campaign is recognising local people who have dedicated their lives to a cause or charity. These people don't always seek recognition for their work, but Sage believes that they should be celebrated nonetheless.
Who could be a Charity Pioneer?
Whether they're promoting causes like entrepreneurship, diversity or education, a potential Sage Charity Pioneer could be a founder, CEO, trustee or volunteer at a charity who actively strives to make the world a better place for young people, women and girls, and/or military veterans. They come from a diverse range of backgrounds and demographics, yet they all have one thing in common - they're changing lives for the better.
In celebration of the work they do and to spread the word, Sage is offering pioneers the opportunity to be showcased on Sage's campaign page. What's more, Sage is offering the sterling equivalent of $5,000 of funding from the Sage Foundation's Enterprise Fund to a lucky charity associated with the winning pioneer. You can nominate anyone working alongside charities that aid young people, women or girls, or military veterans, with an income of less than the GBP equivalent of $2 million.
Nominating a Charity Pioneer
Know someone who deserves recognition? Sage is hunting for the very best. To submit a nomination, enter the name of the chosen nominee, the type of charity they work for, and the reason they should be recognised.
If chosen, not only could nominees feature alongside other Charity Pioneers, but their charity could also win the GBP equivalent of $5,000 of Enterprise Fund funding. The competition closes on 21st September 2018.
Good luck to anyone who is nominated!