It's hard to know what's happening in a storm, because you're focused on protecting those close to you. When the storm abates, only then can you start to see the landscape and recognise what has happened.
I came back in April from maternity leave, and once again gained access to the extraordinary reach and insight that comes from working at Pilotlight. I'm proud to be back in a team that has served around 75 charities and social enterprises over the lockdown and beyond. Over the last few months, I've picked up five trends in the voluntary sector that have been shaped or accelerated by the pandemic. I don't claim they are the only ones, or that they will ever be representative of all – the sector is too vibrant and diverse for that to be the case. But I hope they paint a picture of the new landscape that surrounds us.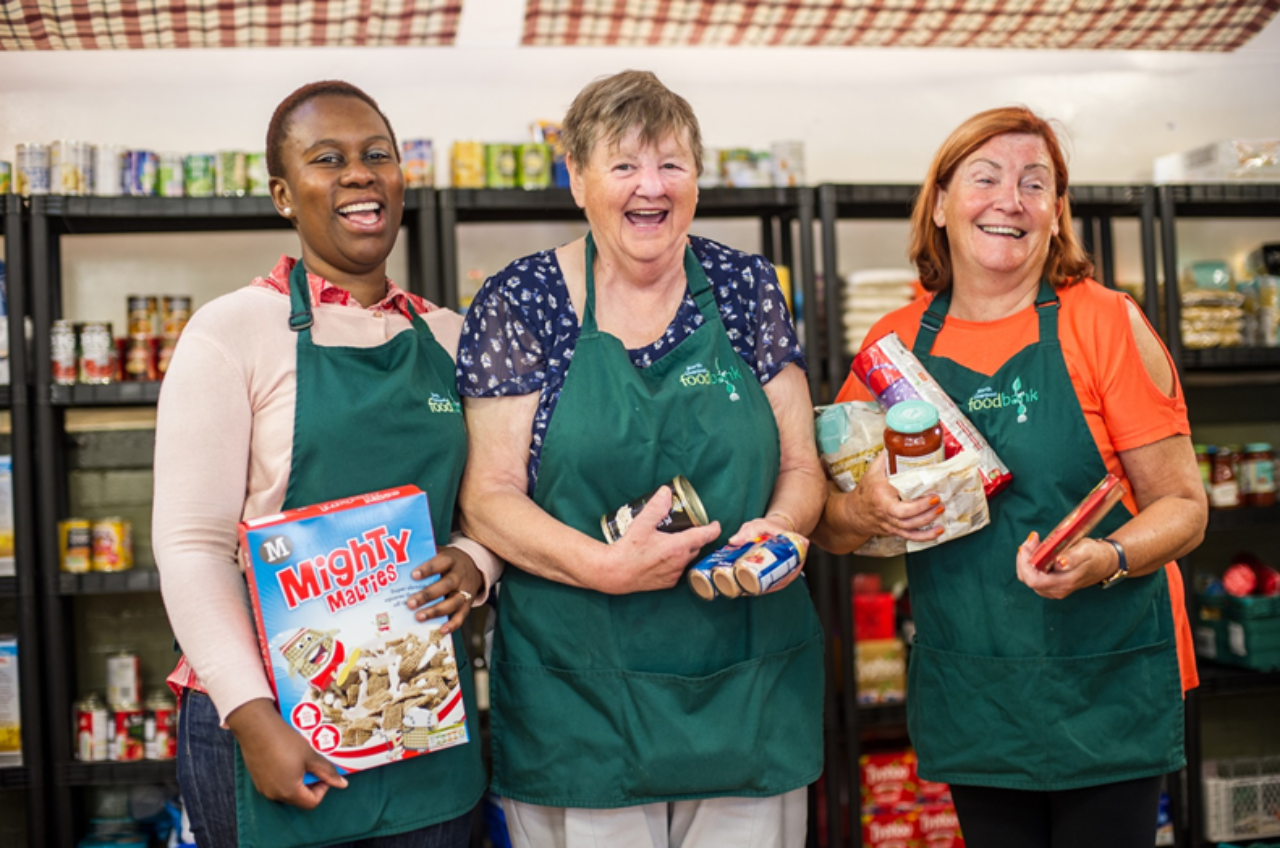 1. Charities are needed more than ever, and this need will grow…
Our programmes are designed to give long-term organisation development support. So, when lockdown landed, we waited to hear what our charity partners needed. Only one or two said they wanted to step back for crisis reasons, everyone else reaffirmed the value of strategic support. Off the back of this, we not only ran all of the services as planned before lockdown, now working remotely, but added support, for example through a series of peer learning events on 'Leading Through Crisis' with 55 charity leaders participating.
It has been inspiring to see charities serving their communities, and the critical role they play, for example by getting food to those isolating and most vulnerable, responding to rising cases of domestic violence, and supporting carers who found themselves with no external help. Hopefully this track record will benefit the sector going forward, and charities will as a result be more valued by decision makers.
2. Yet the charity sector's income will reduce and jobs with it…
When social and economic stress and distress hits, for example, around mental health or unemployment, the needs to be met by charities of course grow. Yet this will be at a time when charities face less income and probably less staff.
The current picture is showing that there is a potential net loss of between £10 – 12bn income across the charity sector this year alone. Charities have seen increased grant funding, but it is short-term crisis focused, while trading income and voluntary income is significantly reduced.
In the longer term, without further action, we are likely to see a reduction in funding across all sources. Trust and grant funders will be more in demand and yet with capital markets unsettled, their own investments are likely to be knocked too. There could be exceptions, but by and large individuals too will be watching their spending carefully and may reduce or stop giving.
Our partner charities are concerned about longer term funding – some are questioning whether funders have put too much money toward emergency responses rather than focusing on recovery. Where charities end up chasing scarce grants, there can always then be a risk of mission drift.
In terms of jobs, around 160,000 charity sector staff were put on furlough in the first six weeks. As with business, some of these will face redundancy. We are already seeing this with larger charities, and we will see it too with our charity partners, who tend to be smaller.
As an aside, we all recognise now that there is a wellspring of voluntary and community goodwill. I would pay tribute, for example, to the volunteer trustees at so many of our charity partners. Or the furloughed workers of British Gas, who signed up to a company backed scheme to act as drivers for food deliveries for another charity partner, the St. Andrews Community Network.
Just as Pilotlight exists to ensure that when professional skills are given, they are given effectively, the same need is there for wider volunteering. Of all those 750,000 people who put their name down to volunteer for the NHS over lockdown, only 100,000 were allocated tasks. As my colleague Ed Mayo, the new Pilotlight CEO argues, there needs to be an infrastructure to make good use of that goodwill.
3. We can learn. Adapting how services are delivered has created both opportunities and challenges.
The lockdown forced organisations to think radically about their service delivery to enable them to continue to support their service users and meet new, arising needs. This has created both opportunities and challenges.
For some, adopting a virtual delivery model has worked well and has even enabled them to reach 'new' service users. Home Start East Sussex, for example, aims to increase the confidence and independence of disadvantaged families. The charity has found that by delivering programmes virtually it is reaching a new service user group – those for whom emotion, such as anxiety, or logistics, such as the cost of transport, prevented them from attending sessions in person.
But of course, there are challenges. For charities tackling domestic abuse for example, offering remote support is harder – there is a risk of increased violence if the perpetrator finds out the victim is seeking support and in lockdown there may have been no opportunity for the individual to seek support. It was great to see Tesco, among others, printing numbers to call on their till receipts, a helpful and practical new partnership.
And of course, as I know from my attempts at home schooling, charities that work with schools, have simply had to put work on pause. The next challenge is how do you transition from all of this? Will services be dual, in person and on screen, blended or one or the other. With our business community of Pilotlighters and partners, we are asking the same questions.
4. But adapting is coming at a cost in terms of well-being
And in that transition, and for all that motivation and commitment implied, we're hearing that the leaders of our charity partners are acutely concerned about the mental health of their staff. But is enough being done to support the well-being of CEOs?
It's often said that leadership is lonely. Well, it can be even more lonely and demanding now. There is a risk of burnout. We recommend to every Chair of the Board that they check in on the well-being of their CEO as a regular part of what they do.
5. And the future could be… collaboration
Over lockdown, we're seen an increased appetite for collaboration, with new forms of partnerships popping up between charities, business and public sector organisations. Where can we collaborate more? Is there a need for merger? Our charity partners report that they are keen to talk about this – to consider what holds them back from partnering and to think creatively around new options.
The storm is not over. The context going forward is going to be tough. And yet voluntary organisations are incredibly capable and can be quick to adapt… and I believe that Pilotlight among others is well placed to support them. We hold a space for longer-term thinking, giving charities the chance to breathe.
To find out more about how we can help your charity or effectively use your business skills to support charities through this time.