In 1981, Coventry was a city marked by violence and efforts to challenge that violence. The home band, The Specials, released their classic song Ghost Town as a single in June that year, playing an anti-racist gig following a series of racist attacks in town.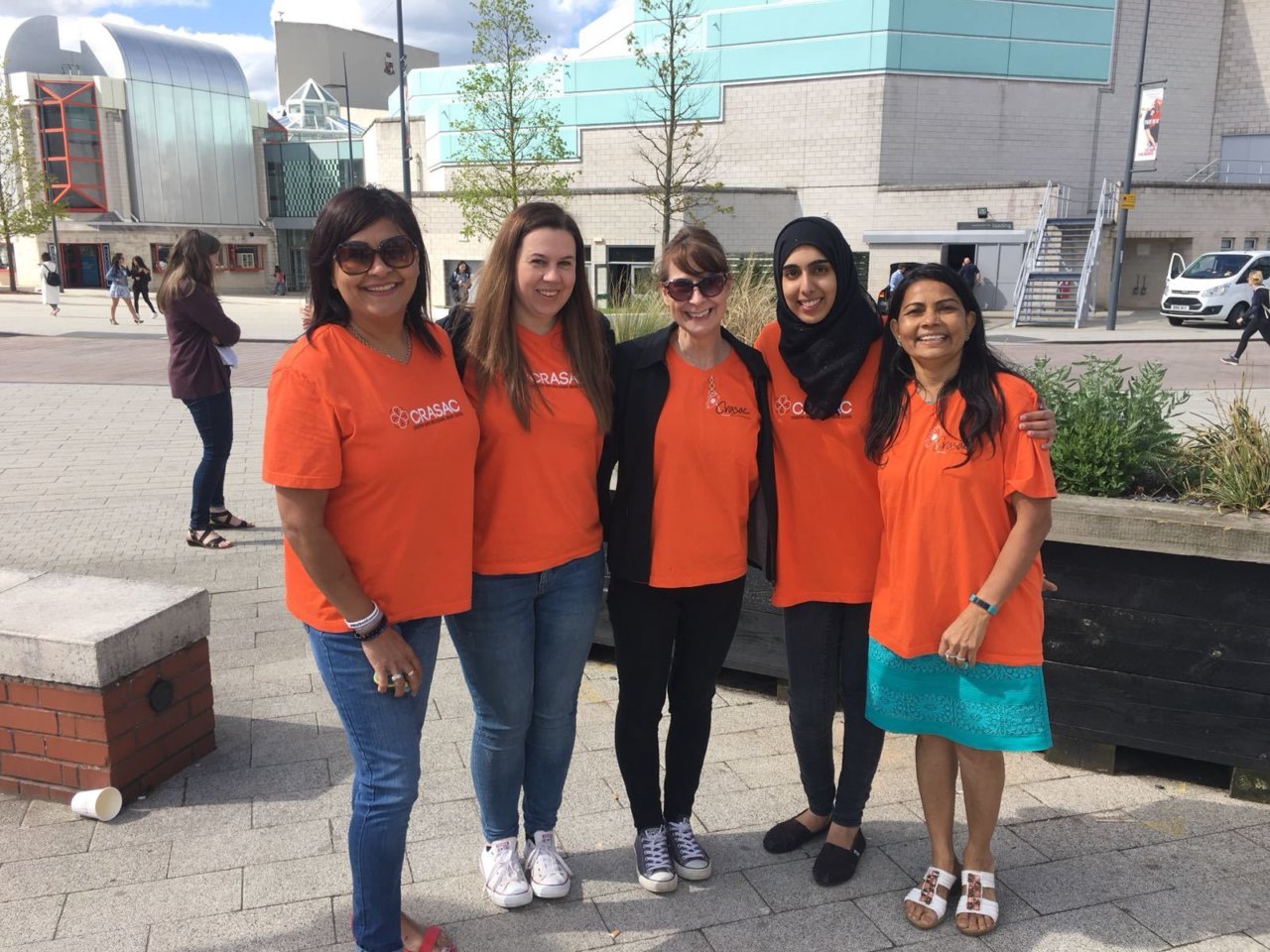 With that tune on the radio around the time, a group of local women established the Coventry Rape and Sexual Abuse Centre (CRASAC). They were inspired by an example in North London, the first UK rape crisis centre, that had operated a volunteer service successfully for five years. Until 1990, when CRASAC received its first formal funding and employed two full-time workers, the counselling service was run entirely by volunteers active in or sympathetic to the women's movement.
Fast forward 39 years and the principle of support services for victims and survivors of sexual violence is established, but the challenge of achieving justice remains unresolved. A survey released by the Victims' Commissioner Vera Baird shows that only one in seven rape survivors in England and Wales believe they will receive justice by reporting a rape.
CRASAC is one of the most effective centres in the country and has grown over the years to serve the people of Coventry. 8,000 people have used their services over the last year, reaching across the diversity of the local population.
As with so many other frontline charities, #NeverMoreNeeded as the hashtag says, CRASAC has worked throughout 2020, accepting referrals, offering telephone and online support, restarting some face-to-face services and re-opening their premises after the first lockdown ended – as soon as they could be classed as 'Covid-secure'.
Over recent months, we have had the privilege of working with Natalie Thompson, the relatively new CEO of CRASAC, with the support of a talented and motivated team of Pilotlighters drawn from Barclays Bank via our Setting Directions programme.
Natalie challenged the team to help her look into the viability of developing a new service, which would be using the skills of the charity, its staff and volunteers, to train and accredit organisations in society or the economy on addressing sexual violence. The idea of a training service would, as Natalie described it, be a 'win, win, win', generating unrestricted income for the charity, raising awareness and supporting victims/survivors of sexual violence.
One of the benefits of a new service if it takes off as a social enterprise arm would be to reduce the charity's reliance on statutory and grant funding. CRASAC is in a relatively stable financial position compared to some, having benefited from strong support over time from Coventry's decision-makers. But as a CEO with twenty years' experience of work in the voluntary sector, starting at the Doncaster Council for Voluntary Services, Natalie knows that an economic downturn puts pressure on charity incomes.
Choices such as this are commonplace across voluntary organisations and success in a climate of risk means a close focus on organisational capacity, the core focus of our work at Pilotlight.
In 2021, Coventry will be the UK City of Culture. The Specials will return, with band members due to take the stage to play live again. CRASAC will celebrate an anniversary of forty years of service… and with a fair wind, we will see a new training and accreditation service take off for tackling sexual violence for the years ahead.
If we can help your charity through the challenges and opportunities you face, apply to one of our programmes now.