At our best, here in the world of non-profits, the gap that exists between our long-term mission and our day-to-day action can prompt a special kind of entrepreneurialism.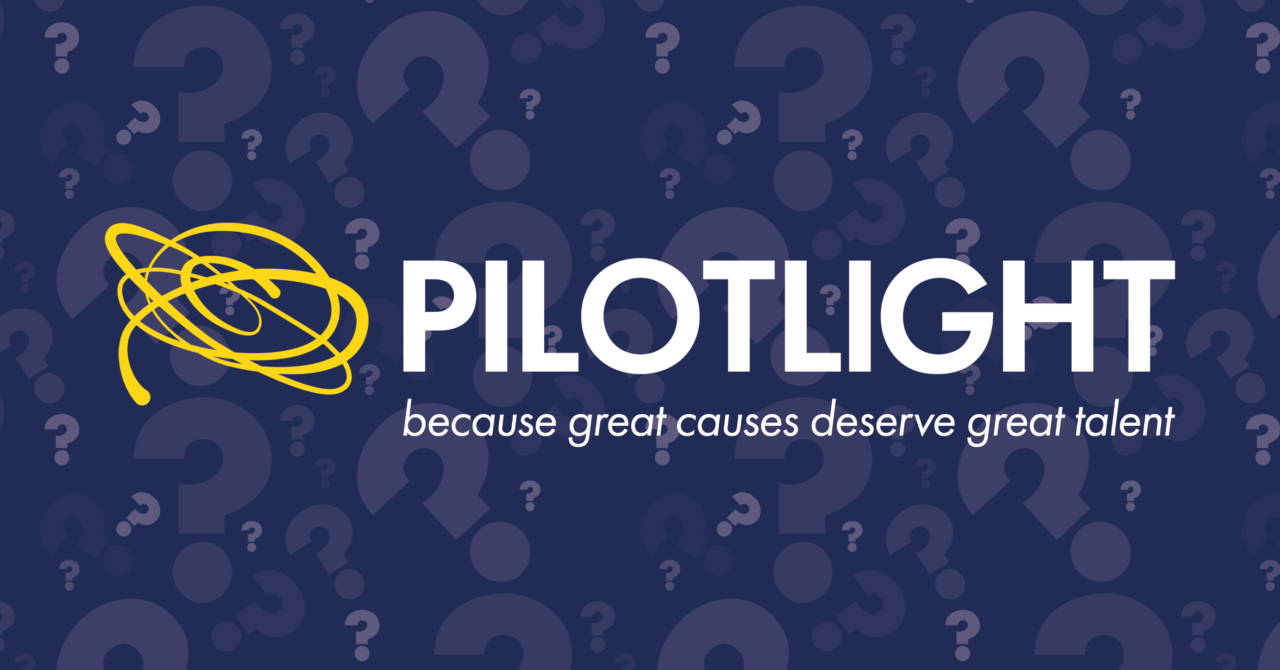 For Pilotlight, this is about working to close the gap between achieving outstanding impact to support over 130 small charities on the frontline of disadvantage, and collaboratively equipping civil society as a whole to limit and then end that scourge of poverty.
With a ten-year strategy to help change the world (we do aim high), we are now looking at our brand to bring this into line with the focus and offer we have for charities, businesses, and our network of Pilotlighters that connects the two.
So with support from trustees and input from Pilotlighters, we have started a rebranding process.
The current Pilotlight brand is dated. What we have today was originally intended to illustrate a bridge between voluntary and business sectors, reflecting both. In truth, everyone has moved on. Business branding is rarely just professional and corporate, it is personable and warm, while voluntary sector branding, at its best, is colourful and emotive.
Research in March with stakeholders by our evaluation partners, Cornish +Grey, concluded that "overall there is a widespread perception that Pilotlight is underselling itself - the current brand does not help as it does not clearly convey what Pilotlight does, or its values."
As a first step, to be rigorous, we then asked the question of our name.

What associations do people have with the word Pilotlight? When we asked this in a simple online survey, with staff, trustees and Pilotlighters asking people they knew who didn't know us, the answers were often ones such as 'ignite', 'gas boilers', 'don't know', and its best 'sounds like some kind of superhero'.
When we asked what people would expect an organisation called Pilotlight would do, quite a few answers again were about mending gas boilers (in fact, for the technical, boilers tend not to have pilotlights nowadays), but enough others were around the idea of igniting something else, helping things to happen. That is a fair characterisation of who we are, so having opened the box of our name, we closed it again, confident Pilotlight would remain Pilotlight.
Building on work developed in-house to define our identity in brand terms, from brand essence to brand personality and tone of voice, we have now appointed brand agency lukecharles to support us in translating this into a new brand design.
The agency impressed us with their work for the Royal British Legion (RBL), which they helped to rebrand with brilliance around the core visual asset of the poppy.
So, watch this space. Whether new colours, a new website or new materials for our partners, we will see change.
But for us, success won't be around a single striking image, I expect. It will be a sense among those we work with, our community of purpose, that a new brand design is Pilotlight; that it reflects not just the organisation and quality that they know, but also the passion and entrepreneurialism that drives us forward.