When you step off a merry-go-round, for an instant your head spins, the horizon is unlined and only your feet rooted on the ground save you, centre you and reorientate you as you look to regain your poise.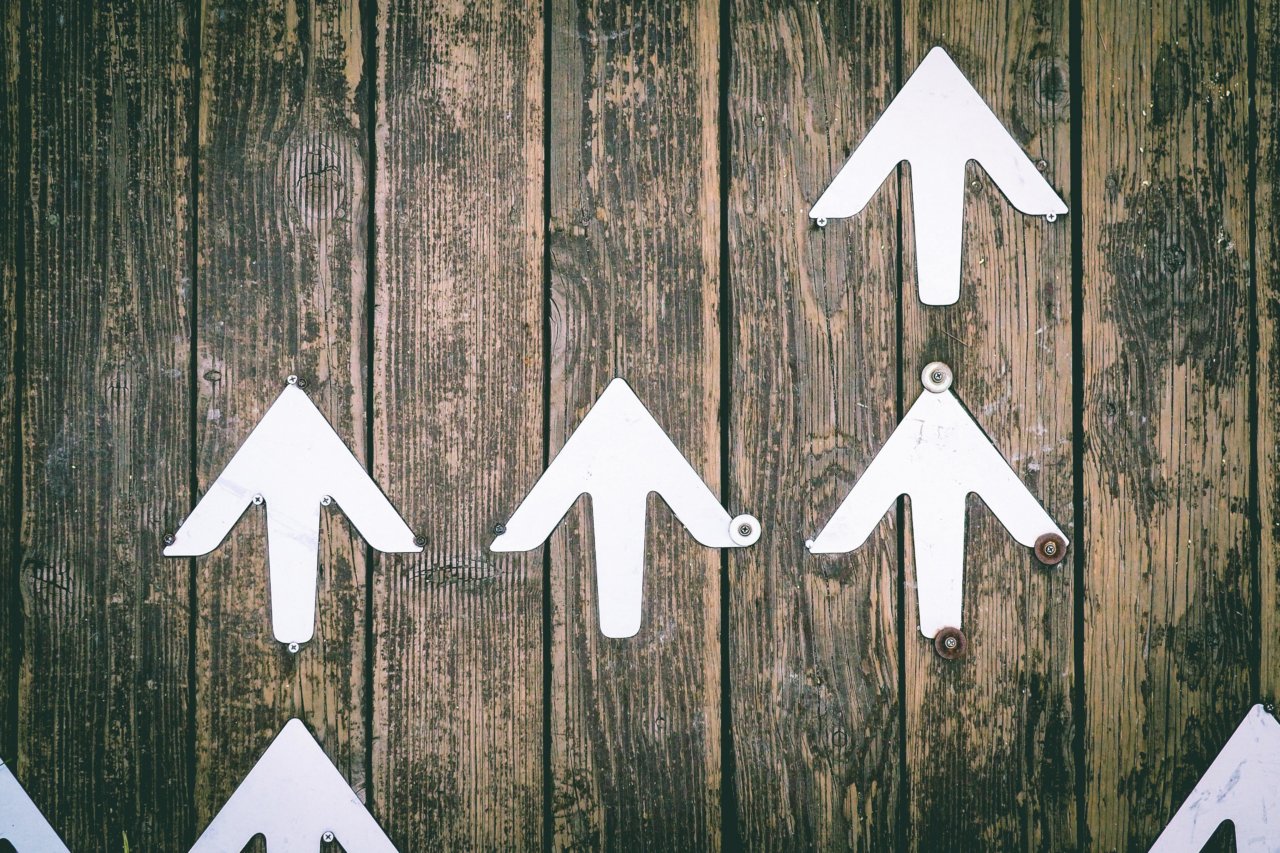 This is the feeling that is coming for many small charities, after such a whirlwind year in 2020. It is new year, so a natural time to set new goals and to look forward. But first, they must find their centre and regain their balance.
In financial terms, we know that charities have drawn on their reserves over the last year. For some, such as in the community food sector, there has been emergency funding and a rise in public donations, but the more common story by far is one of a dramatic decline in income. At the same time, the need for charity services is on the rise. We have called this squeeze, of rising needs and falling income, the 'Scissors Effect' because it has dramatic impact on how charities can organise.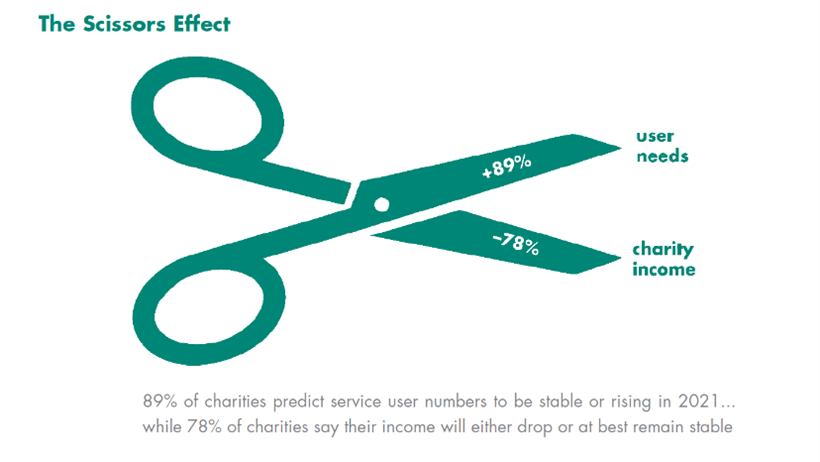 So how does this work, and why can setting new goals make a difference?
The values of charity can express themselves in very different organisational forms, but at their heart, how they organise will always be shaped by three fundamental forces – the first is what they are there to do (their core purpose), the second is who is there to do it (the capacity of the team in the charity) and the third is who is involved to support the doing of it (the expectations of their core stakeholders).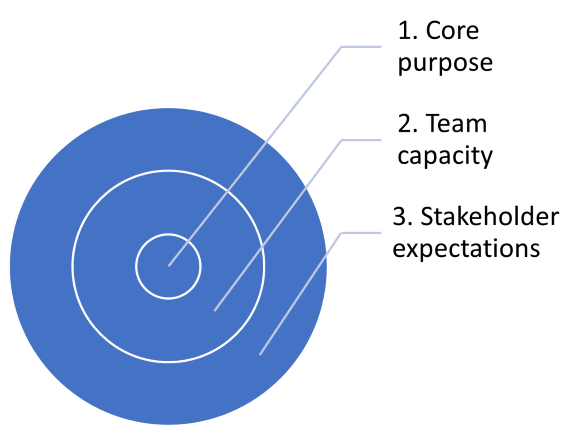 What makes an organisation effective is the level of organisational coherence that these offer together in practice.
The role of organisational goals (and their allied systems of planning) is to find the most effective way to achieve this – to advance impact in line with the purpose, to motivate the team to achieve that and to raise the resources and support needed from outside to make that possible.
Where non-profits fail to be effective, it can be from an incoherence of goals - a form of 'organisational neurosis' resulting from a fragmentation of direction, effort and commitment.
In the context of the Scissors Effect, the risk of this is accentuated. The expectations of stakeholders can increase, as the need for the charity's services grow. But with resources in decline, it can be the team that suffers, taking on the added stress of the growing gap between what is needed and what can be done.
Choosing and communicating the right goals is one way to mitigate these risks. Goals can help you decide what to focus on and what to put aside. In normal times, your goals can widen, but in tough times, it is vital to focus on your primary purpose. You cannot do everything, so be clear on the things that only you can do.
This may be a question of 'back to the start' – why was this organisation founded? If it were founded again today, what would the focus be? It may be a question of 'how do we collaborate' – who else could do what we on our own cannot? Sometimes, it is 'what do we stop doing' – work that may be important but is not urgent; or 'who do we have to say no to'; or 'what do we have to do differently?'
It can feel scary to ask these questions around the board table, let alone more widely with staff, volunteers, users and funders, yet the most effective way of setting new goals is often to do so in an open, participatory way.
All goals need to be renewed over time – being part of an organisation's past doesn't necessarily make them part of its future. It is a common pitfall in all organisations to romanticise ways of working beyond the point at which they have become archaic.
It is New Year and it is a new context. When you feel that your feet are on the ground, I suggest that it is a good time for a fresh look at your goals.
If you're a charity leader and could benefit from a 10-month mentoring to help you and your organisation set new goals, consider applying for the Pilotlight Programme.