Before I moved to London, I lived in Moscow, where I was a charity trustee (or what I would call a member of the board of a non-profit organisation). As an expatriate, I wanted to contribute to improving society by supporting the development of the non-profit sector in Russia. During my time on the board, I also learned how to be a good board member – to provide support and guidance without telling people what to do. This is something I've tried to bring to my management style as well – meeting people where they are, listening to alternative views, and helping everyone move toward the best outcome.
When I moved to London, I looked for a similar way to connect with the society where I was living. Through a friend of a friend, I found Pilotlight. I am a working mother with very little time, and the Pilotlight model is highly effective and makes the best use of the time I have to give. It also allows me to step outside of the day-to-day and learn more about society in the UK.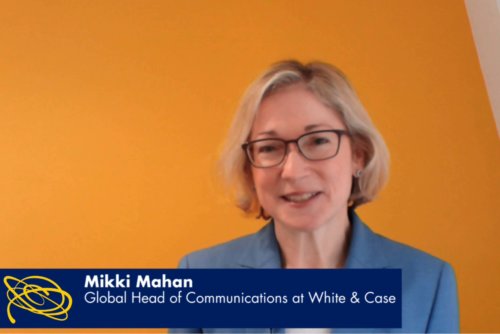 WORKING WITH A VARIETY OF CHARITIES
Through Pilotlight, I've been able to work with a wide range of charities serving the needs of a cross-section of society. Some are in London, and some are a few hours' train journey away. One raises money for cancer research, another supports elderly people facing social isolation, another helps place children in adoptive families. Visiting their office, meeting the whole team and meeting their beneficiaries is always an eye-opening experience. Understanding the issues the charity is facing, whether it's a change to their funding sources or societal trends that affect their services, gives me a much deeper understanding of how policy changes affect people on the ground.
MAKING AN IMPACT
In the one-year period that you work with a charity, you don't always see immediate impact. But there are breakthroughs along the way. I remember one project where the founder of the organisation was retiring and leaving his role as chair of the board of trustees. At the start of the project, I had low expectations for what we could achieve – I felt we were perceived as outsiders and that the charity's director wasn't really open to change. About halfway through the project, there was a turning point, where the Pilotlight team and the charity's director clicked. I think this happened because we were able to build trust – through the sensitive and supportive interventions of the Pilotlight team and the dedication of the Project Manager, who is critical to the success of any project on the Pilotlight Programme.