The Jericho Foundation (JF) in Birmingham, grew from an initiative started by members of a church in Balsall Heath. Their aim was to help local disadvantaged people gain employment. 30 years on, JF now runs six social enterprises operating in construction, catering, cleaning, recycling, grounds maintenance and upcycling/retail. It also runs a co-working and business incubation space where other social impact organisations are supported to grow and develop.
Richard Beard, CEO at JF, talks about the challenges he's faced running social enterprises and the help he's gained from the Pilotlight Programme.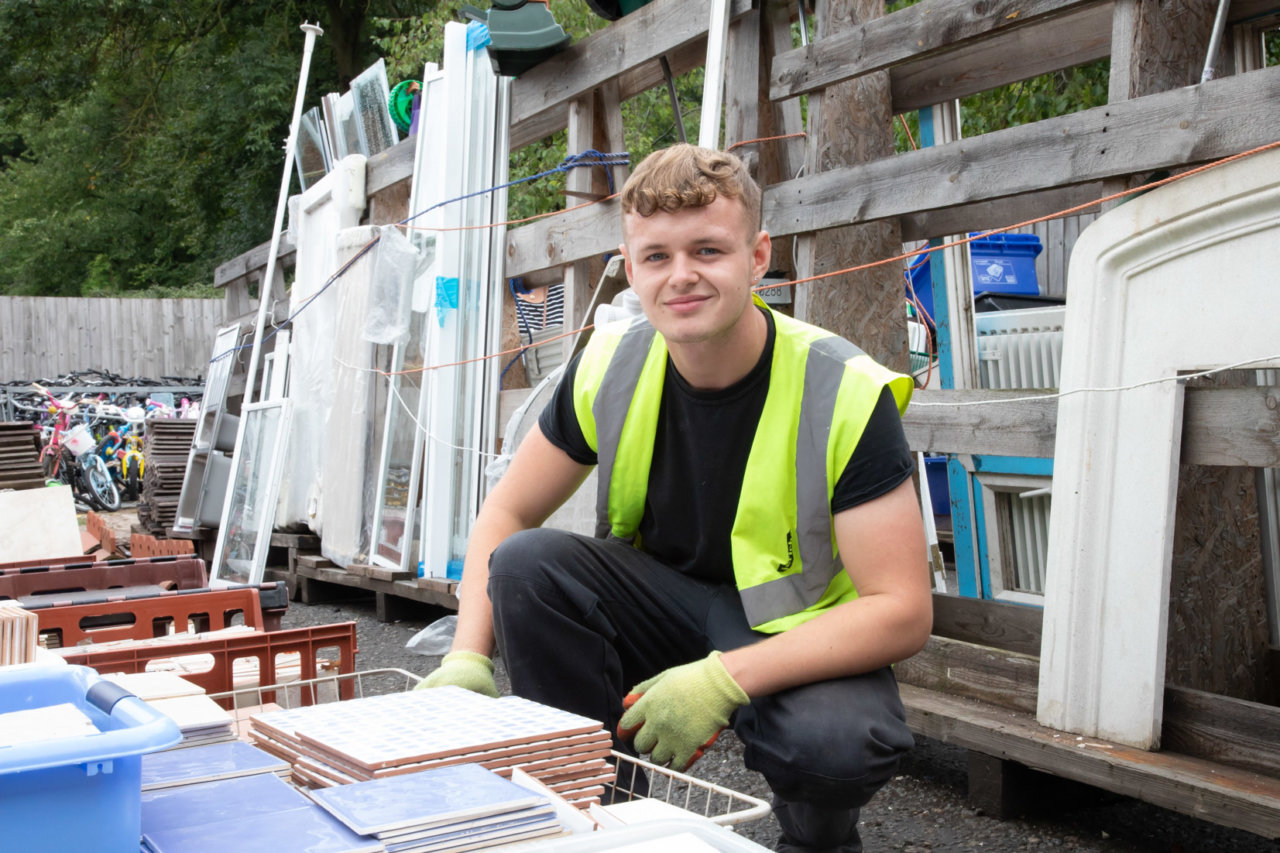 "Over the last 10 years or so we've massively decreased our dependence on government funding by transforming our business model. Previously, 80% of our income came from government - today over 80% of our income comes through social enterprise. At any point in time we're working with around 140 people, of which over 60% are our clients (i.e. our service users from disadvantaged backgrounds). These clients are given a supportive working environment, lots of training and mentor support from our staff, followed by employability skills training and job hunting assistance to help them move into work elsewhere.
The biggest challenge on our social enterprise journey has been money. Following the global recession in 2008, we were racing against time to develop new social enterprise income faster than 'austerity' was taking government funded contracts away. Cash flow is a continual struggle; starting businesses and expanding them requires ever increasing amounts of working capital which can be difficult to find if you're undercapitalised and asset poor.
JF is competing in the market place with private companies that employ the smartest, most efficient employees and use the best equipment and technology. Of course, we have some of this as well, but by definition, many of our clients are on a big learning journey. Getting the balance between maximising social impact and learning opportunities, whilst also delivering quality goods and services to our customers is tough - a constant tension.
It's also been a challenge to find the right staff. Our ideal staff member is ruthlessly effective in their profession or trade, big hearted, patient, kind, and able to be a supportive mentor to our clients. Clearly it can be rare to find all these things in a single person (!), but we start with finding someone with a character that fits - the skills can always be acquired later.
Change fatigue has also been a big challenge for us – the social enterprise journey is constant, we are therefore in a state of continual change which, although exciting, can be very tiring.
Personally, I've learnt a huge amount during my time at JF. Managing the competing demands of social enterprise is very difficult, but is also hugely rewarding. I've learnt the huge benefits of relationships and partnerships, and of the necessity of diversified income streams so we're not dependent on one funder or customer. I've learnt to seize opportunities as they arise, and that success often comes despite a well thought through business plan and not because of it. Most of all, I've learnt that you don't know what you don't know.
Being on the Pilotlight Programme has been a fantastic learning opportunity both for myself and for JF. I've been encouraged, supported, affirmed and enlightened. I've also been challenged (appropriately!), criticised constructively, helped to look at things from a different perspective, and held to account for delivering my actions. I've received lots of great advice on a myriad of subjects together with practical support for how to implement them. Overall, Pilotlight has helped us transform our corporate offer, our social impact reporting, and our human resources processes and management. These were key things we needed to address, but we just didn't have the knowhow to work them out on our own. The work we've done will benefit our organisation and those we serve for many years to come.
If you're thinking about starting a social enterprise, my biggest tip would be: seek out others and get some peer support. It will make you better, it will change you and the outcomes of those you serve, forever."
If you're thinking of starting a social enterprise, take a look at our handy slide deck with advice from our Pilotlighters.