Image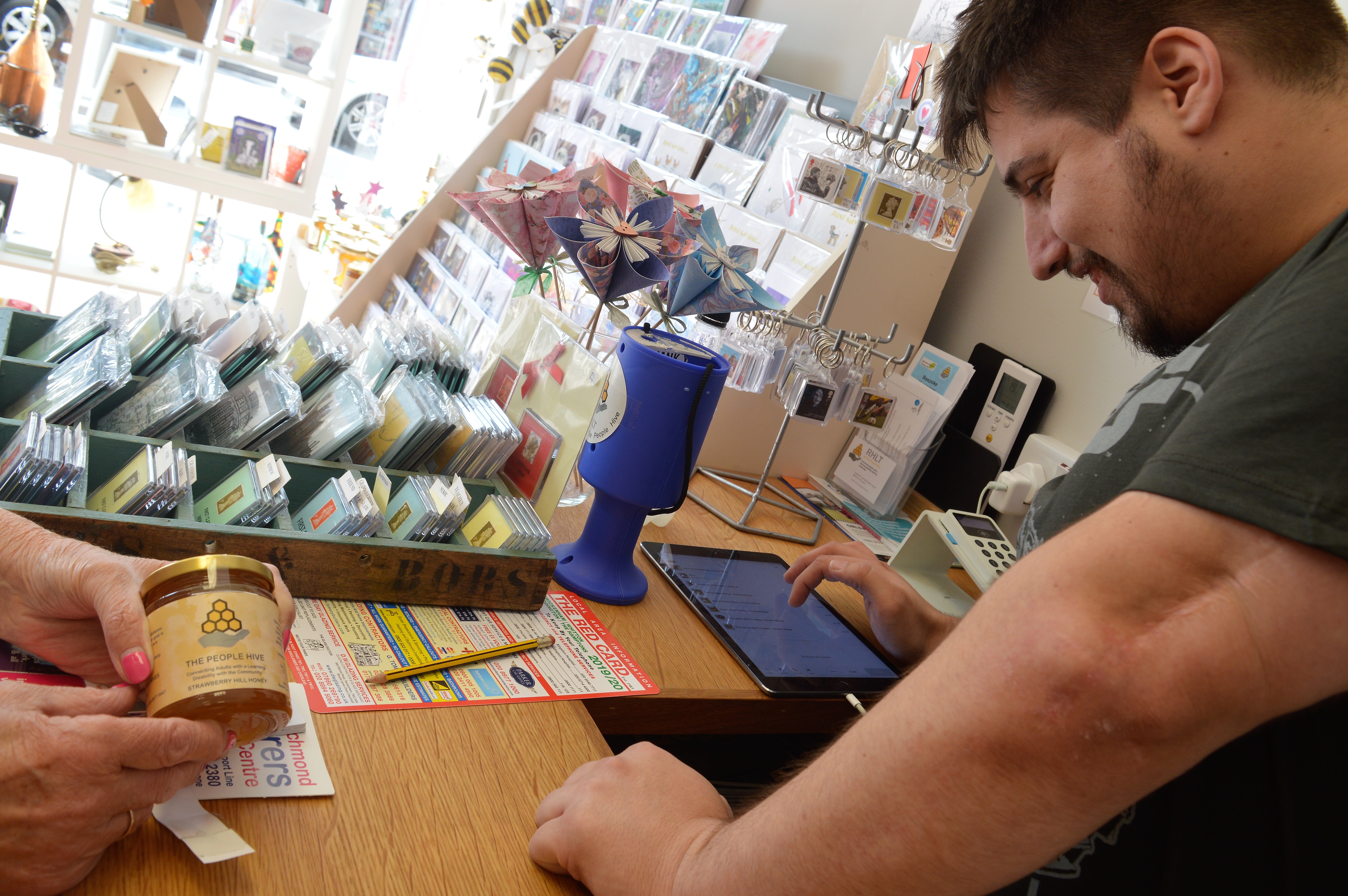 RHLT is a charity in the London borough of Richmond based in The People Hive, a community facility in Twickenham. It provides a range of activities, training and opportunities for adults with a learning disability, supporting their recreation, social integration and personal development. Samantha Fyn, CEO, tells the story of how Pilotlight helped her develop the plan for this facility, and the progress the charity has made since...
I was a fairly new CEO in 2014, and we approached Pilotlight because we needed to update our business plan, modernise the organisation and consider having a high street presence. The chair of trustees was also fairly new, so when we applied to Pilotlight we felt it would be an opportunity for us to work closely together towards our future direction.
Putting us on the right path
Pilotlight 360 helped me narrow down what I thought were the key goals for our potential new high street presence, including attracting volunteers, raising public awareness and running workshops for clients – a huge project! To be honest, I found the first few meetings quite challenging but productive and positive. Over the course of the engagement the Pilotlighters helped me to focus and prioritise, and not get too carried away with a particular idea. By the end we had a plan, but a lot of work to do to implement it. Finishing the programme coincided with us retendering for services we were already providing to the council, so the plans weren't going to be as quick to implement as we'd hoped.
Not without its hurdles
Our new high street presence, called 'The People Hive', would be a significant development project for our team as staff would have to learn new skills. We decided that the high street presence would become a community hub and sell arts and crafts made by local people, taking a commission to put back into our charitable work. None of our team had any retail or business experience, and it's been our drive to develop the charity that kept us all going. The team went above and beyond to make it happen, and I'm pleased to say The People Hive opened in June 2018.
A creative approach to a real community issue
The People Hive now offers a variety of activities and workshops both in the gallery and the surrounding community. Since opening we've gained 42 new volunteers, largely due to having this high street presence. We've developed a partnership with Absolute Support Charity to deliver a work experience programme called STEPS, which has successfully supported 14 clients through the social care programme. We've also formed a partnership with Richmond Mencap to deliver an employability programme, which has supported 16 people to date and has helped to find employment for five participants.
I'm really pleased with how we've been able to build stronger relationships with the local community and increase the numbers of volunteers we have with learning disabilities through this work. We started a 'meet the artist' exhibition in The People Hive, which really attracts the public, enabling us to raise public awareness of the work we do and the people we support. The People Hive is also enabling us to build confidence with our clients, reducing their isolation and giving them the opportunity to socialise, learn new skills and be part of the local community.
Last year we were cited as an excellent example of a creative approach to a real community issue by Richmond Business Awards where we won the award for best charity/social enterprise of the year. Since launching The People Hive, I've learnt that there are many challenges of running a shop, but the drive and enthusiasm of all the staff has kept our important work going. I am very proud of our team and what we've achieved together. I'd like to thank Pilotlight and the Pilotlighters for putting us on the right path.