Sporting Force (SF) is a young charity based in the North-East which supports ex-service personnel who have been wounded, injured or become sick during their service, by providing a route into civilian employment within the professional sports industry. SF was founded by Tommy Lowther (who is also the CEO), an ex-veteran himself, in early 2015 and became a registered charity in October 2016. The charity makes connections with sports clubs (predominantly football) who then offer work placements for SF's service users in various areas, which can sometimes lead to full-time employment.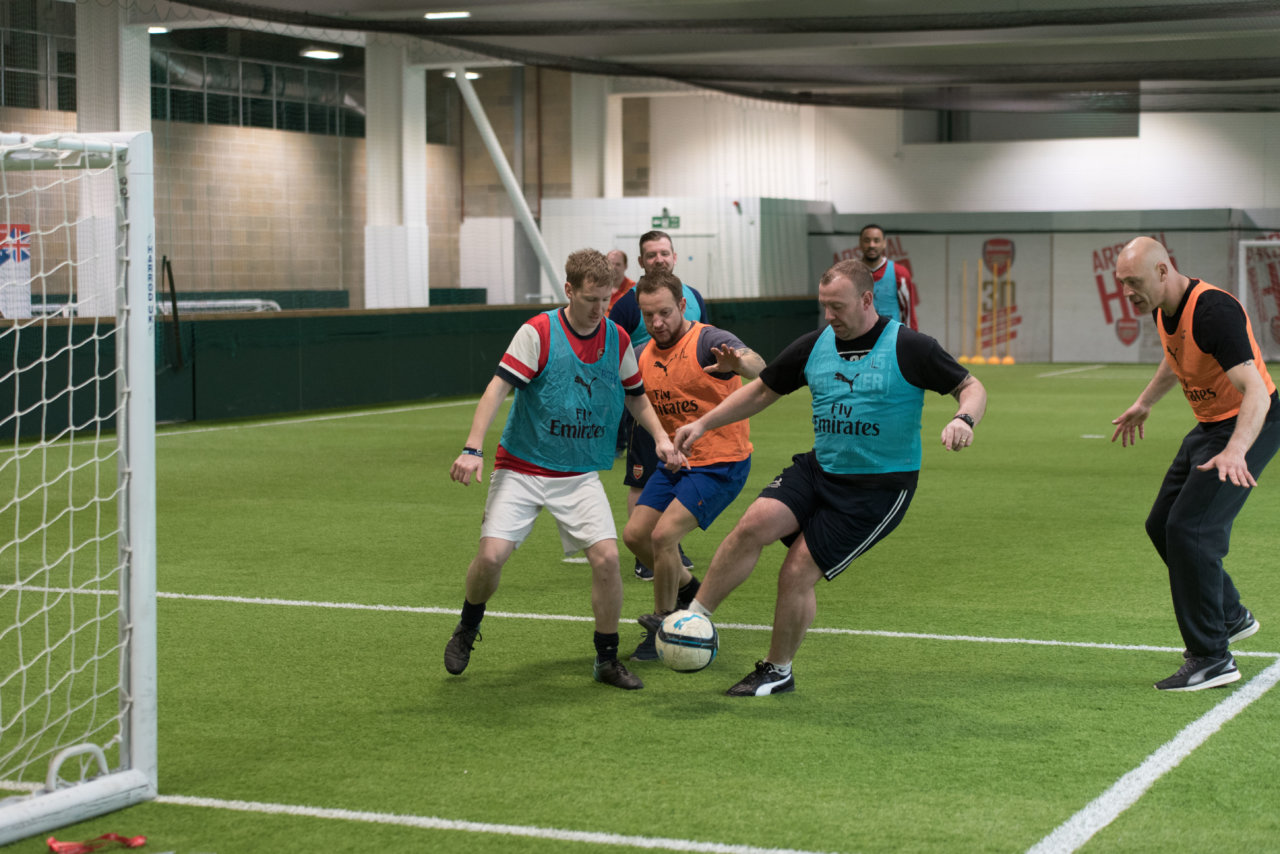 Why the Weston Charity Awards and the Pilotlight Programme?
Tommy applied to the Weston Charity Awards because he was seeking an external perspective to help develop a strategy for the charity to ensure its future sustainability. SF has been funded primarily by Help for Heroes, and one of the challenges he wanted to explore through the Pilotlight Programme was how to expand their funding base to reduce their reliance on this income. He was also looking to develop the leadership and governance within the organisation.
What we did
As a very young charity, it became clear that it was necessary for the Pilotlighters to discuss with Tommy the vision, mission, social and business objectives of the organisation and how these could be refined to support SF's team in creating long-term sustainability. The Pilotlighters advised on how to create a strong and effective board of trustees, as well as coaching the leadership team within the organisation, analysing roles and responsibilities of the wider staff team and the benefits of these for SF as a charity.
Results
The help and advice we've been given has been incredible, and has certainly helped us gain a more professional and structured way of thinking about the charity.
Tommy Lowther,
CEO, Sporting Force
At the final meeting the team reflected on how SF had moved on dramatically since the start of the engagement. The team of Pilotlighters provided the necessary challenge to enable the leadership within SF to draw up steps to develop how to best support the veterans who are at the centre of everything they do. SF has put in place six-month funding targets and employed a fundraiser to work towards a more established track record of success.
Tommy commented: "Pilotlight and our Pilotlighter team have really helped us to realise where we were falling short, but equally have made us aware of what we are and what we've got right over the past three years. The help and advice they have given has been incredible and has certainly helped us gain a more professional and structured way of thinking about the charity."
Applications for the Weston Charity Awards will open again on Monday 3rd December 2018 and close on Friday 11th January 2019. Could your charity be a winner?