Classrooms for Malawi's mission is to provide a safe and suitable learning environment for the children of Malawi which improves attendance, academic performance and aspiration - ultimately offering a sustainable route out of poverty. In partnership and consultation with the Malawi Ministry of Education, local communities in Malawi and partners in Scotland, the charity works with priority schools in Malawi to provide young people with the opportunity to attend school in a safe, clean and friendly learning environment. It does this by constructing and repairing education facilities to provide an environment conducive to effective learning. Due to a lack of appropriate facilities there are around 1.4 million young people learning outdoors. Since 2012 over 1,000 UK volunteers have participated in projects on the ground in Malawi in the spirit of friendship and global citizenship.
Image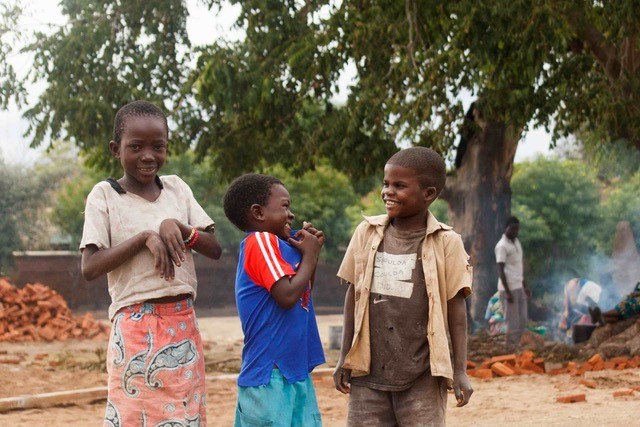 Which programme did Classrooms for Malawi participate in?
Classrooms for Malawi is participating in the Pilotlight 360 which started at the beginning of 2020. This 10-month programme is due to come to a conclusion for the charity at the beginning of 2021 having received an objective perspective, from senior business leaders, on some of the charity's strategic challenges.
How did Classrooms for Malawi adapt during COVID-19?
The charity was very aware that, while life was very hard in the UK, the impact of COVID-19 was having a serious impact on the charity's friends in Malawi. It became apparent that only 11% of Malawian children wash their hands using soap - mainly due to a complete lack of facilities. 1 in 3 people in Malawi (5.6 million people) don't have access to clean water and only 4.2% of schools have hand washing facilities with soap (UNICEF).
In response, the charity set up an urgent appeal that would raise funds to give 30,000 children basic requirements of clean water, soap and a place to wash their hands. It set out to achieve the fundraising target and gave 60 days to achieve this - but with the support of amazing donors and the Pilotlight team the charity met and surpassed its target in just one week.
How did the learnings from the programme support the charity through this?
The response to our COVID-19 campaign has been true testament to the spirit of global citizenship and we would like to thank all of those who supported us, including our fantastic team of Pilotlighters.
Amy Blake,
CEO, Classrooms for Malawi
The Pilotlighters provided valuable objective insight when developing the appeal with pointers to other successful Crowdfunding campaigns. They also provided digital support so the charity was able to track the results of the campaign through its website. This meant that the charity surpassed its target for the appeal within one week and was also able to add four extra schools to its distribution. Now, over 300 hand washing units and 4,000 bars of soap have been bought from Malawi suppliers so that more than 34,000 children have access to hand washing facilities.