Leadership development charity Pilotlight has announced a new partnership with Birmingham-based financial services firm, Wesleyan.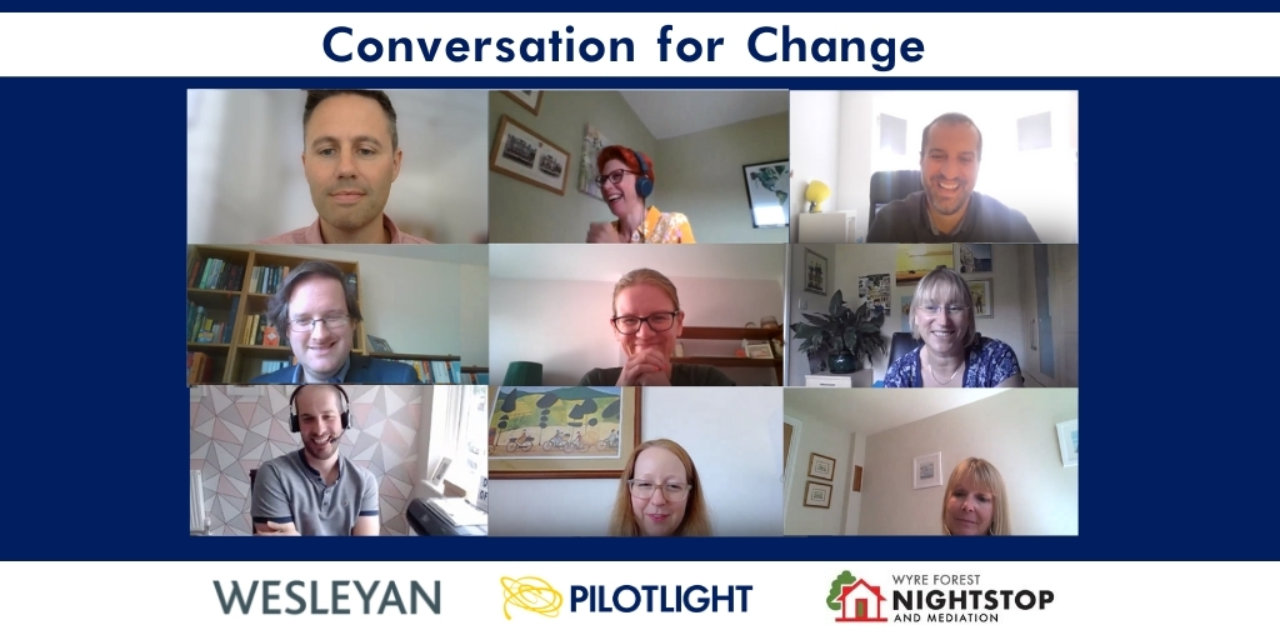 With in-person volunteering currently restricted, Wesleyan partnered with Pilotlight to deliver a new virtual programme for its senior leadership team, 'Conversation for Change', which has been designed for local charity leaders to share their strategic and operational challenges in a confidential and supportive setting.
Last year, Pilotlight was awarded a three-year grant by the National Lottery Community Fund to develop its presence in the Midlands, initially focused on Birmingham and West Midlands, to engage more businesses with local charities.
Tom Leavesley-Matthews, Midlands Partnerships Manager for Pilotlight said, "This partnership is a key milestone in our long-term plans to establish Pilotlight in the region. Wesleyan is the first West Midlands based business to partner with us and given their strong track record supporting charities, I'm excited about the impact this partnership will create for local communities".
The first 'Conversation for Change' session took place in July and seven Wesleyan senior leaders met with Judith Ford, CEO of West Midlands based youth homeless charity Wyre Forest Nightstop. Judith presented a strategic challenge facing her organisation and the Wesleyan team helped to unlock fresh thinking, new perspectives and tangible actions that could be implemented immediately.
Following the session, Kristy Rowlett, Head of People Development at Wesleyan said, "We are delighted to be partnering with Pilotlight and the essential work they do. We've proved that when business and charity leaders come together, there are significant benefits for everyone involved. The 'Conversation for Change' sessions enable personal development, broaden perspectives and lead to tangible change."
Over the coming months, Pilotlight aims to partner with other high-profile businesses across the West Midlands, creating skills-sharing programmes which offer essential support for charitable organisations through the challenges posed by Covid.
Judith Ford, CEO of Wyre Forest Nightstop added, "I'm so glad we have been offered another opportunity to participate in one of Pilotlight's fantastic programmes. Taking part in 'Conversation for Change' has provided a new perspective to help to shape our ambitious plans for the future."
Reflecting on the news, Bruce McCombie, Deputy Chief Executive of Pilotlight said, "I'm proud Pilotlight is continuing to develop innovative solutions for charities and businesses to come together and learn from each other."
Last month, Pilotlight revealed ambitious plans to recruit 100 business leaders across the West Midlands who are needed to provide strategic advice to charities and social enterprises so they can become efficient, resilient and sustainable.
For further information about Pilotlight in the Midlands and its programmes, please contact Tom Leavesley-Matthews.