Disclaimer: this is not Covid-19 related.
Typically, if your boss asks to 'have a quick word', the question either elicits positive thoughts of intrigue, or, if you're unlucky, some kind of dread! Luckily for me it was almost always positive when Gillian Murray, my boss of nine years, asked this question. There have been many such occasions over the years, but there's one I'll struggle to forget: It was late last year when she asked to 'have a quick word' and after an unusually awkward vibe, she eventually said "well… I've resigned." Knowing her so well, I was sure I'd anticipate this day coming, but I hadn't suspected a thing. After the initial shock wore off, all I wanted to know was what was next for her? "I'm not sure yet", she said, "but it's time for a new adventure…"
When she shared her decision with the rest of the team and wider Pilotlight community, we were all saddened to hear her news. In her own words, she's spent over 14 very happy years with us and still believes there is no better job than being Chief Executive of Pilotlight! However, this week has been her last, and today she steps down. I will take up the baton as Interim CEO, before we welcome Ed Mayo to the post in the summer. Today is an opportunity for all the Pilotlight community to wish her well and thank her for the immeasurable contribution she's made to our organisation. Despite the immense challenges the c-word is inflicting on everyone, I wanted to share just a few of Gillian's contributions and successes with you here.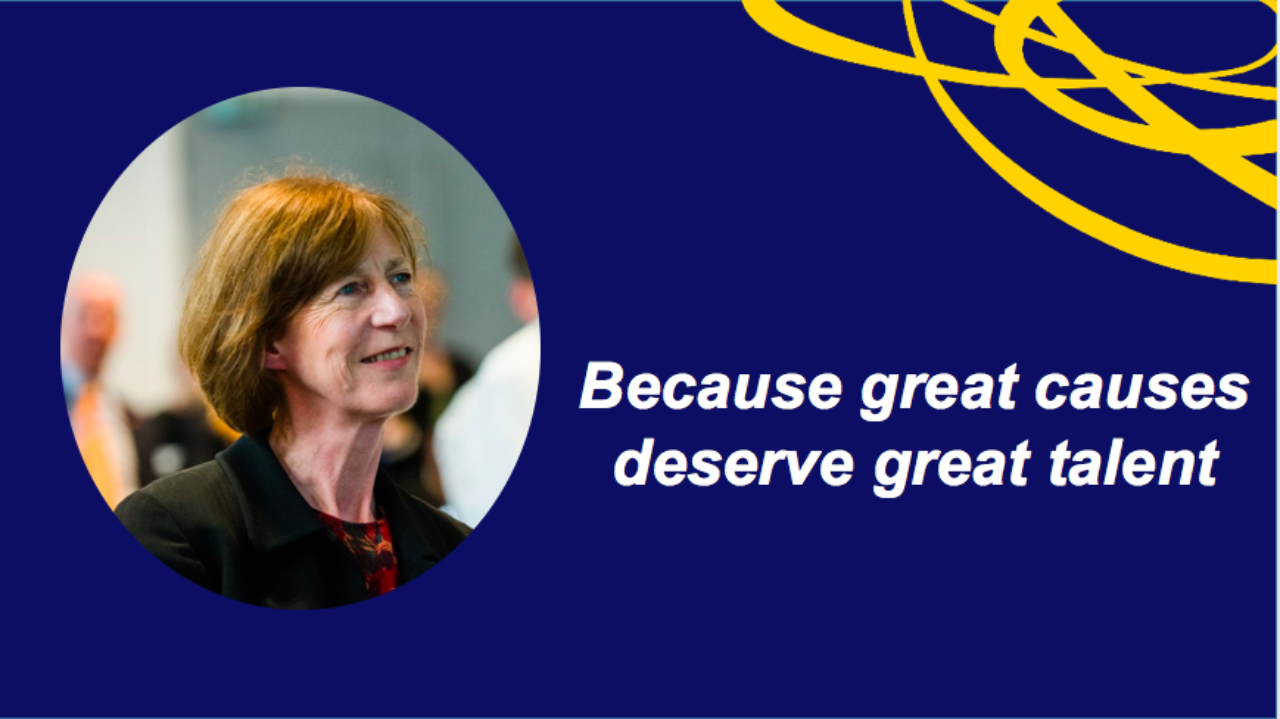 Innovating our offer
On taking up the role of Chief Executive in 2013, Gillian immediately started to innovate our programme offering and explored other ways, alongside the Pilotlight Programme, to achieve our objective of helping more charities. Having joined Pilotlight first as a Project Manager, then serving as Deputy Chief Executive for six years, she had a deep understanding of and passion for the work we do, and of the potential to grow our model. That year she set up a pilot with one of our business partners to diversify the range of programmes we could offer their staff. This pilot was incredibly successful and led to us expanding the programme, enabling employees in regional offices to work with charities in their locality.
In response to an increasing demand amongst employees to work with us, we then created a new programme for staff to participate in. By 2019, these programmes allowed us to more than double the number of charities Pilotlight could support and work with more than three times the number of Pilotlighters. This pilot has also gone on to help us develop other programmes with other partners, and as you'll see in the Impact Summary we'll be releasing later this month, this is both widening and deepening the support we can offer charities.
Collaborating for impact
Gillian was also instrumental in developing an award for charities in collaboration with the Garfield Weston Foundation, called the Weston Charity Awards. Initially set up to respond to the need of charities in the North of England to provide better access to strategic support, this award has gone on to significantly extend its reach. A successful partnership model, the awards have so far helped over 70 charities better support their beneficiaries across England and Wales. This year we've seen a record number of applications for the next cohort, and I'm confident it will continue to provide much needed support to charities and their local communities.
Gillian is always driving and inspiring the team to explore new ways we can increase our reach and diversity of charities we can help. The Weston Charity Awards is just one example of collaborations she's spearheaded to this end. Another example more recently, is our successful application to the National Lottery Community Fund last year, where she secured funding for us to make our programmes more widely available in the Midlands. A project sure to be another successful legacy of her strive to reach out as much as possible and meet the need we're seeing for our support.
Leading with purpose
These are just a handful of moments I could share. I haven't mentioned our work with the Glasgow Commonwealth Games Legacy or the London Olympics; I also haven't mentioned our recent work with the Oak Foundation or development of working with consortia; or Gillian's recent championing of digital, not only for us but within the sector too. The list could go on!
Always leading with purpose, Gillian has transformed Pilotlight, developing a talented, dedicated team along the way. Greater than the sum of our parts, we've now helped almost one thousand great causes since 2003, positively impacting the lives of so many. Gillian's choice to leave at this point in Pilotlight's history is a nod to the strong, stable position we have secured, and hints at a new strategic phase for us to achieve even more in the future.
Needless to say, Gillian will be a hard act to follow. One of her favourite quotes she often shares by Robert Browning is 'Ah, but a man's reach should exceed his grasp, or what's a heaven for?' I'll be keeping that in mind over the next weeks and months as Pilotlight continues to support charities through these challenging times. Because, after all, great causes deserve great talent.
If you're a Pilotlighter, charity, business partner or supporter who has had the pleasure of working with her, or simply a loyal follower of our work, please join me in thanking Gillian and wishing her every success for the future.