I spent 20 years as a Civil Engineer. When I had my family I changed direction and moved into education, first working at the local council, and then developing and running two national basic skills programmes for the government. When the funding for these programmes came to an end, I was looking for something new. I was energised by an opportunity I came across that could bridge the gap between my experience in construction and education, and in 2004 I joined Construction Youth Trust (CYT) as a Project Development Manager. At that time, the Trust supported young people into construction by giving them bursaries, and when I became Director in 2007, I wanted to explore the possibility of the Trust delivering programmes directly to young people. I've always been an innovator, and I was excited to see how CYT could grow. However, I knew I needed some help to focus my thoughts and make sure we grew in the right way. That's when I discovered Pilotlight.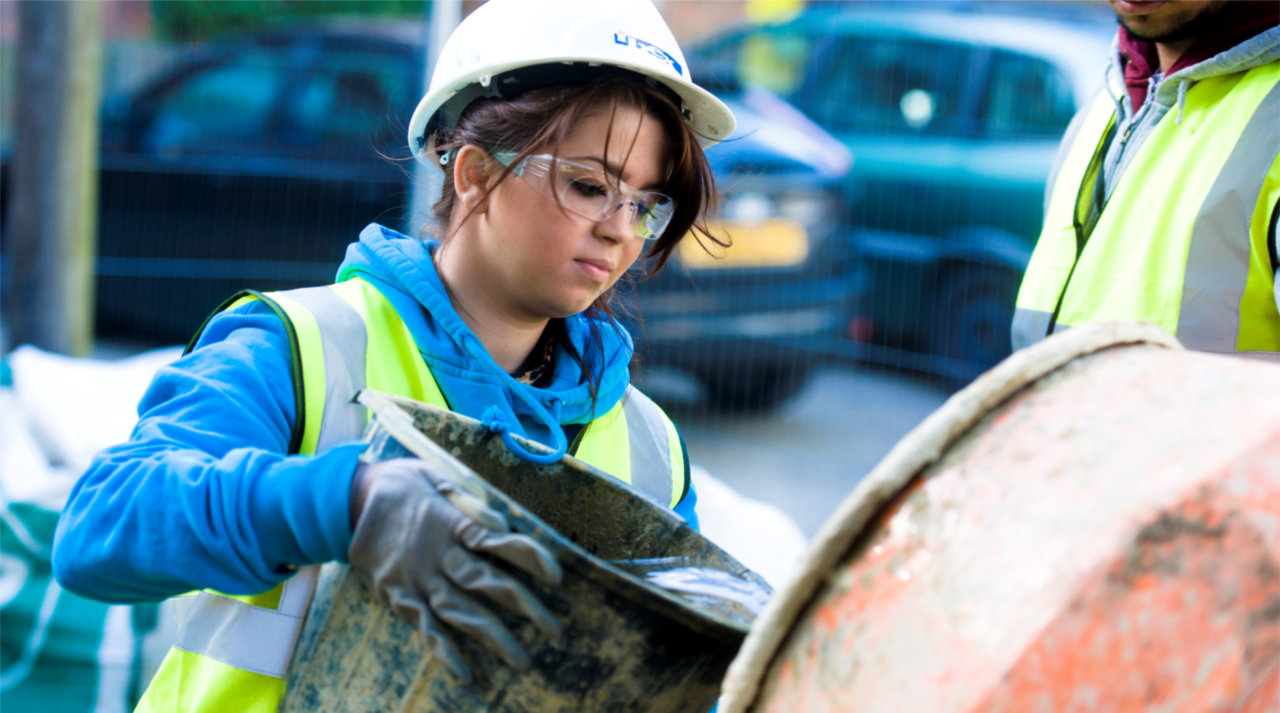 We were accepted onto the Pilotlight Programme in 2009. In our early meetings, along with trustees and colleagues, I was coached through strategic exercises to help me reflect on what we were doing well and what could be improved to better support our beneficiaries. The team of Pilotlighters we worked with were drawn from a range of sectors with vast amounts of experience, and as the process developed, I was able to use them to bounce ideas off of as well as gain their advice. As a result of the engagement the Trust developed new programmes including: Budding Builders, which supported young people from disadvantaged backgrounds, especially NEETs, to get into construction trades. For somebody to value you, your position and what you do from the outside is hugely validating. I pushed myself and felt proud of what we accomplished.
Pilotlight, as it does with all its partner charities, kept in touch with us after we completed our project on the Pilotlight Programme. A few years later, it was innovating an Early Careers programme with graduates at RBS (which it later won a Lord Mayor of London's Dragon Award for) and approached us to see if we'd be interested in any further support. My husband had sadly died of MS, and although I had a very capable staff team who could keep things running, I knew I needed help. This engagement was far shorter than the Pilotlight Programme, and looked at one particular challenge we were having, which at the time was fundraising. Our new Pilotlighter team developed a scavenger hunt around London that we could offer as a paid service to companies looking for team building exercises. It was a great idea and very successful in raising our profile and helped generate income. The Pilotlighters gave us the confidence to fundraise in a different way, and we were inspired to carry on and developed a couple of very successful initiatives ourselves.
Our engagements with Pilotlight didn't stop there. Early in 2016 we took part in their programme with senior leaders at Barclays where we focused on what we could do to support our Budding Builders programmes. Once again I felt privileged to have such a high level of commitment and engagement from the Pilotlighter team. At the end of this engagement we had a strategy for a new service and a stakeholder matrix outlining the expectations which we went on to use with our board of trustees, the construction sector and corporate partners. Pilotlight also arranged for me to receive 121 mentoring, so I could continue developing as a leader.
By 2016 I had been with the Trust for 12 years, and decided that it was time for me to move on after supporting my successor into her role. Reflecting on the support that both the Trust and I received through Pilotlight I can honestly say it was transformational. Not only did the various programmes help me focus the direction of the Trust and provide a supportive sounding board, they also gave me the confidence to innovate and take risks. During my time at CYT the Trust's income grew significantly. Much of this was as a result of the strategic support CYT received through working with Pilotlight.
This year marks 15 years of the Pilotlight Programme which started this very successful journey for me. I'd like to congratulate Pilotlight on its achievements in the last 15 years, and to anyone wishing to engage with Pilotlight I cannot recommend it highly enough!
Could your organisation be more effective, efficient and sustainable? Apply now for support from us.