Create Paisley supports young people in Paisley, Scotland, to transform their lives through creativity, community, confidence and finding their voice. The charity provides a safe environment for young people to socialise and explore a range of creative activities. It also runs social enterprise activities including filmmaking services and creative workshops.
Image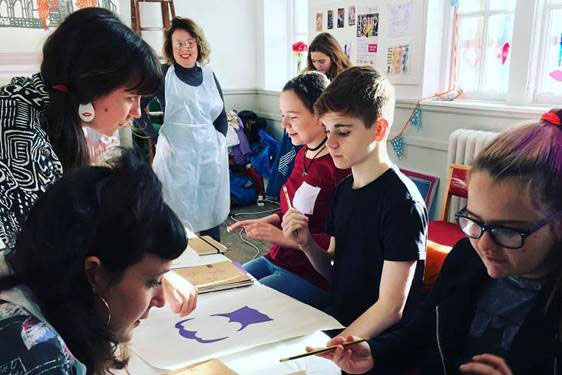 Why Pilotlight Impact Day?
Alan Clark, CEO, came to Pilotlight Impact Day, programme in Glasgow (co-delivered by Pilotlight) because he was looking for support on how Create Paisley could improve its financial sustainability and leverage the most value out of its social enterprise activity to reduce the charity's reliance on grant funding in the longer term. He also wanted to ensure the charity successfully captured the key data around its impact to build a compelling story that would engage new stakeholders.
What we did
In one day the Morgan Stanley Pilotlighters worked to deliver practical recommendations for the charity, each taking a different area to explore:
One team focused on what success could look like for Create Paisley's financial sustainability and scoped out a portfolio of income streams.
The second team looked at how to build a brand and media presence that would tap into a new audience of supporters.
The third team analysed the technical side of collating data, the tools available, how the charity could get control of budget setting and the nitty-gritty of the key numbers.
During the day, Alan moved between the teams ensuring they kept the charity's core values in sight as they progressed.
The Results
At the end of the day the teams presented their recommendations back to the charity, giving Alan detailed plans he would be able to take to his board. Alan commented that the Pilotlighter team had challenged some of the current thinking in his organisation about the best way to progress these key strategic issues, and he now had confidence that, with the plans the teams had presented, he could begin to create a sustainable funding future for the charity.
Pilotlight Impact Day was a great opportunity to explore how to take some of our current challenges forward. We really appreciated the approach of the three teams and are looking forward to building upon these projects and the learning from the day.
Alan Clark,
CEO, Create Paisley