2021 Weston Charity Award winner Young Asian Voices recently completed its Awards experience. K. Ramanathas (Ram) and Mahnur Roushan, Executive Manager and Operations & Services Coordinator at the charity respectively, took some time out to talk about their experience.
Image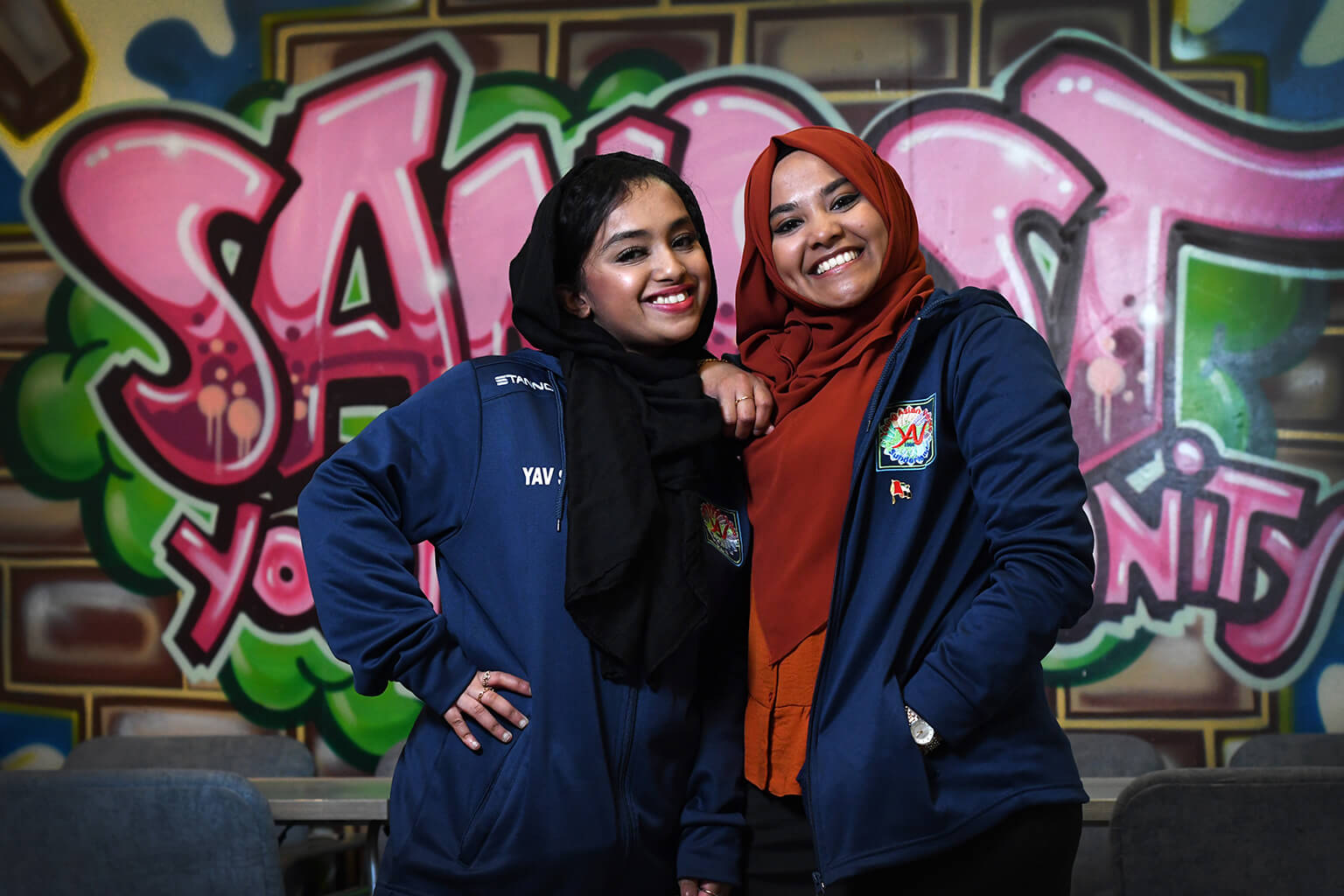 What is Young Asian Voices?
My name is Ram. I'm the Executive Manager for Young Asian Voices Youth project, based in Sunderland. We are a youth and community project established in 1996 to provide services for ethnic minority young people in the city, to tackle exclusion and provide youth support for all communities.
We've been in operation for 26 years, providing a number of services from volunteering to our sports academy, to employability, to youth work, as well as one-to-one support and holiday programmes. We have very good management committee members and a dedicated staff team and volunteers to deliver this project.
How has winning a Weston Charity Award and participating in the Pilotlight 360 programme benefitted Young Asian Voices?
The Weston Charity Awards was a really good, successful programme that we took part in. We were able to gain a lot of insight and knowledge and streamline our organisation, and also provide ongoing support with the staff training, development, and management support. We had quite a lot of support from the Weston Charity Awards.
We wanted to explore a number of challenges – we wanted to look at our staff skills, workforce, governance and organisational identity, ambition and also look at our funding strategy. This was all challenging for us. We wanted to make sure that we followed the right path and explored it the right way. We found the Pilotlight 360 programme very beneficial to our charity.
As Executive Manager I'm always looking for ways to improve our charity and this programme has enabled us to look above and beyond our own charity. To look at it from an external point of view has been very useful as we had a number of specialists, and the team from Pilotlight were fantastic. It was ongoing support weekly, monthly. They were just on the other end of the phone whenever we needed, and the Pilotlighters were very skilled and always to the point. You know, we had to be open and honest and share our strengths and weaknesses and the Pilotlighters acknowledged that. They also shared their honesty and their skillsets. So, the programme overall was excellent programme. I would recommend it to any other organisations who are thinking of applying.
The Weston Charity Awards helped me as a charity leader within the Sunderland region because it has provided me with a lot of skills that I needed, it has made me think more strategically and widened my network, as well as having all the systems and processes in place to ensure that we are following the right skillsets in terms of staff recruitment, as well as identifying the gaps.
It also enabled us to strengthen our governance and as a leader, I was able to look to see how we can strengthen the board as well as looking at our future ambitions. I have learnt quite a lot about developing funding strategies and this is quite key to our organisation's sustainability. We looked at organisational identity and we got a lot of support in terms of identifying the risk and marketing strategies, in terms of community impact. Overall, it has helped me as a leader to strengthen my skills as well as to look at the vision more widely.
For us, winning the Award for the charity was very beneficial. It put us in the market, in terms of lots of funders have given us recognition for this work that we undertook, which has brought in a lot of strategic partners, regional partners and also national partners have come on board and want to support our charity. The Award has given us a lot of recognition, which has also given us a platform to apply for other funding. And also, the resources that came with it were so valuable.
The charity has grown from strength to strength through this programme and we've been successful of other large grants during this time of the Pilotlighters support, so I would like to say a big thank you to everyone who supported us right through the programme, as well as the ongoing support that we've been gaining. This is something that we will remember for a long, long time and we want to implement everything that we've learned going forward because this is beneficial for our charity.
Pilotlighters and the Garfield Weston Foundation, we would like to say a big thank you for all your support, you do a fantastic job and we're grateful that you've been part of the journey and we continue to develop our charity as a lead organisation within Sunderland.
Mahnur Roushan, Operations & Services Coordinator commented:
I think when we first started the Pilotlight 360 programme, we were thinking about how inclusive and how exclusive the programme could be and what involvement exactly was required from, let's say, individuals of the higher management or the staff. But when we started the programme, it very nicely involved the entire organisation, not just the higher management, not just the board, it included the staff, it included stakeholders and funders as well, which was really nice for us to understand everyone's point of view, and requirements.
I think the entire programme helped us streamline our thought process, streamline our strategies, helped us develop better governance as well. I think the entire process of guidance and support was really fantastic. It was not just led by Pilotlight, there was so much ownership given to us as an organisation as well, and I think that was really, really helpful. I think overall from the programme, from when we started to where we are now, I think we are more confident right now and even thinking for ourselves, or even thinking for our future, and having a strengthened strategy going forward.
I think overall, with all the exercises we've been doing with the Pilotlight 360 programme, we have always kept young people at the forefront. But right now, it's not just the young people and having fulfilling lives and helping them develop into what they're looking for or, guiding them into the future. But this time it helped us to actually think about the journey of every individual, of every person that comes in association with Young Asian Voices, be it a service user, be it a member.
We also have loads of exercises on how we want to term anyone who is with Young Asian Voices in terms of volunteers and staff, and stakeholders and the service users as well. I think we have so much more understanding of needs and so much more understanding of how to work with the service users as well.
Overall, as a team, I think it was the right time for us to be associated and to have been involved in the Pilotlight 360 programme because we have lots of new staff coming in. We have loads of restructuring going on and it helped us really streamline those restructuring processes and it helped us as an organisation itself to bond better as well, I think. You do have infrastructure groups as well to support charities - to support emerging charities - but like Ram mentions, the individual skillset that comes along with the Pilotlighters, that guidance, that mentoring is very hard to find anywhere. So, if anyone is looking to better themselves, if anyone looking to, you know, better formalise themselves, have a better view of the organisation and better standing of the organisation, I think Pilotlight 360 is definitely the programme.
This is an edited transcription of an audio interview.
Listen to the full audio of this interview along with testimonials from Hijinx Theatre and One Roof Leicester on completing their Weston Charity Awards experience: 
If you lead a charity based in the North or Midlands of England or Wales, you too could be eligible to apply to the Weston Charity Awards.  
Image