Cardiff City FC Community Foundation (CCF) is the official charity of Cardiff City Football Club. CCF supports children, young people and families in South Wales to achieve their full potential, and the charity works with approximately 17,000 people each year. CCF offers a range of services designed to improve health and wellbeing, improve education and employment opportunities and build safer communities.
Gavin Hawkey, CCF's Director, joined the organisation in 2015 and has a background in community sport and major sports events. He joined CCF at a pivotal time and was keen to develop his leadership skills to make CCF a more effective charity, improving the outcomes for beneficiaries.
Image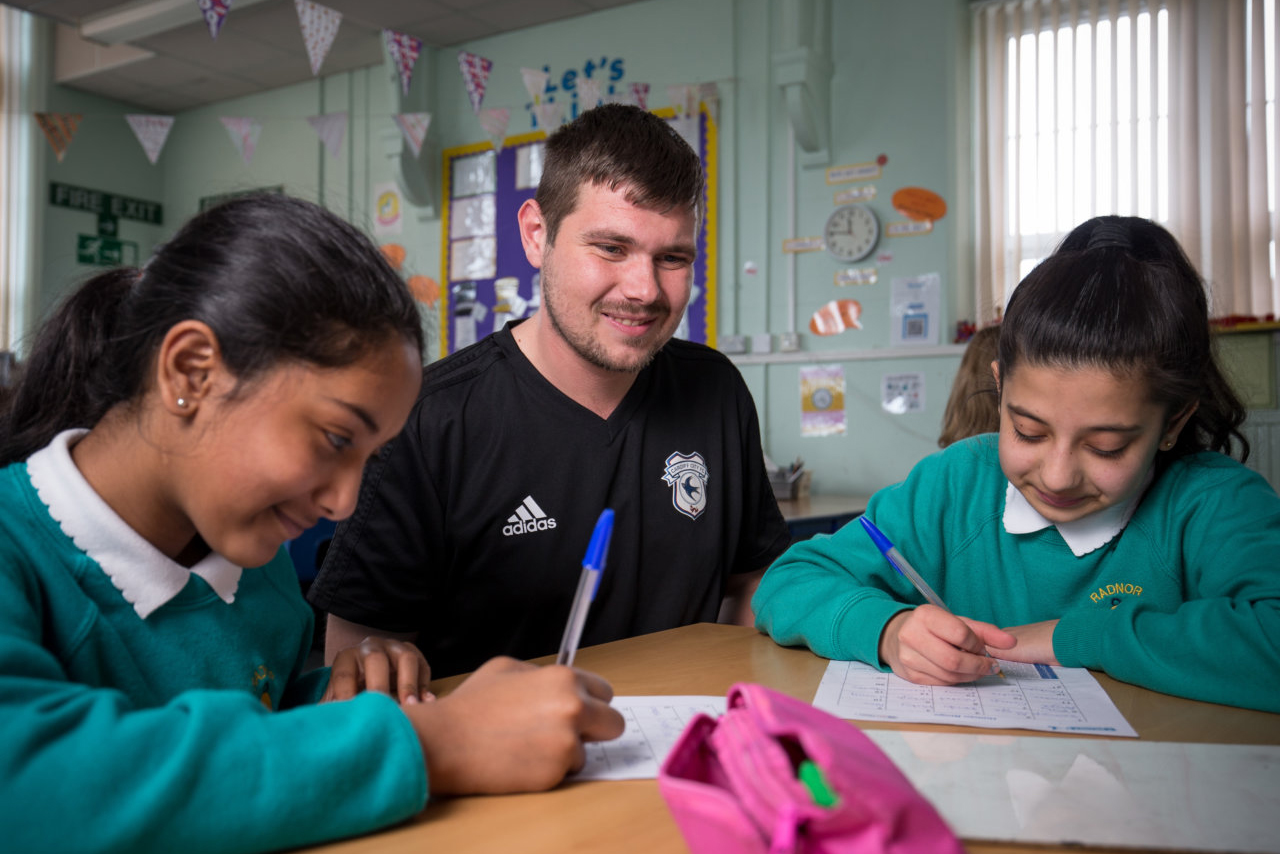 Why Pilotlight?
CCF applied to the Pilotlight 360 through the Weston Charity Awards, because the charity was looking for support from business leaders to help CCF develop the skills and the plan it needed to achieve its goals. These included: embedding insight and impact at the heart of the organisation; creating a distinctive brand and developing robust partnerships; and creating a financially sustainable model.
What we did
The team of Pilotlighters on the project brought a wealth of leadership and coaching experience, as well as a commercial mindset. Early meetings were spent understanding the organisation's history, services, people, finances, challenges and opportunities. The group discussed Gavin's leadership style and relationships with internal and external stakeholders. The Pilotlighter team challenged Gavin to identify potential growth areas and factors limiting growth before agreeing the following project aims: to review the strategic plan and alignment of resources to support strategy execution; to develop leadership skills and build leadership capacity; to strengthen relationships with internal and external stakeholders.
Generating considerable discussion and thought from each meeting, the process allowed Gavin to reflect on both his personal leadership journey as well as CCF and how it could be best equipped for the future. Specifically, the team supported Gavin to develop a target operating model. At an Away Day with the board, the Pilotlighters helped to facilitate discussions about board priorities, risk appetite and board effectiveness.
Results
The support over the last year has been invaluable. The sessions have helped me identify some key operational improvements and commit to implementing those changes. Improvements I'm confident will make a huge difference to our performance and ultimately benefit our beneficiaries.
Gavin Hawkey,
Director, Cardiff City FC Community Foundation
CCF's board adopted a number of recommendations to improve their effectiveness and ensure high-level outcomes.
A series of key operational improvements have also been implemented including reducing the number of programmes from thirteen to five core programmes; recruiting staff to address skills gaps; and executing plans for stakeholder engagement. At the end of the engagement, the team challenged Gavin to continue to invest in his own development and implement improvements to ensure that CCF achieves its ambitious plans for the future.