Image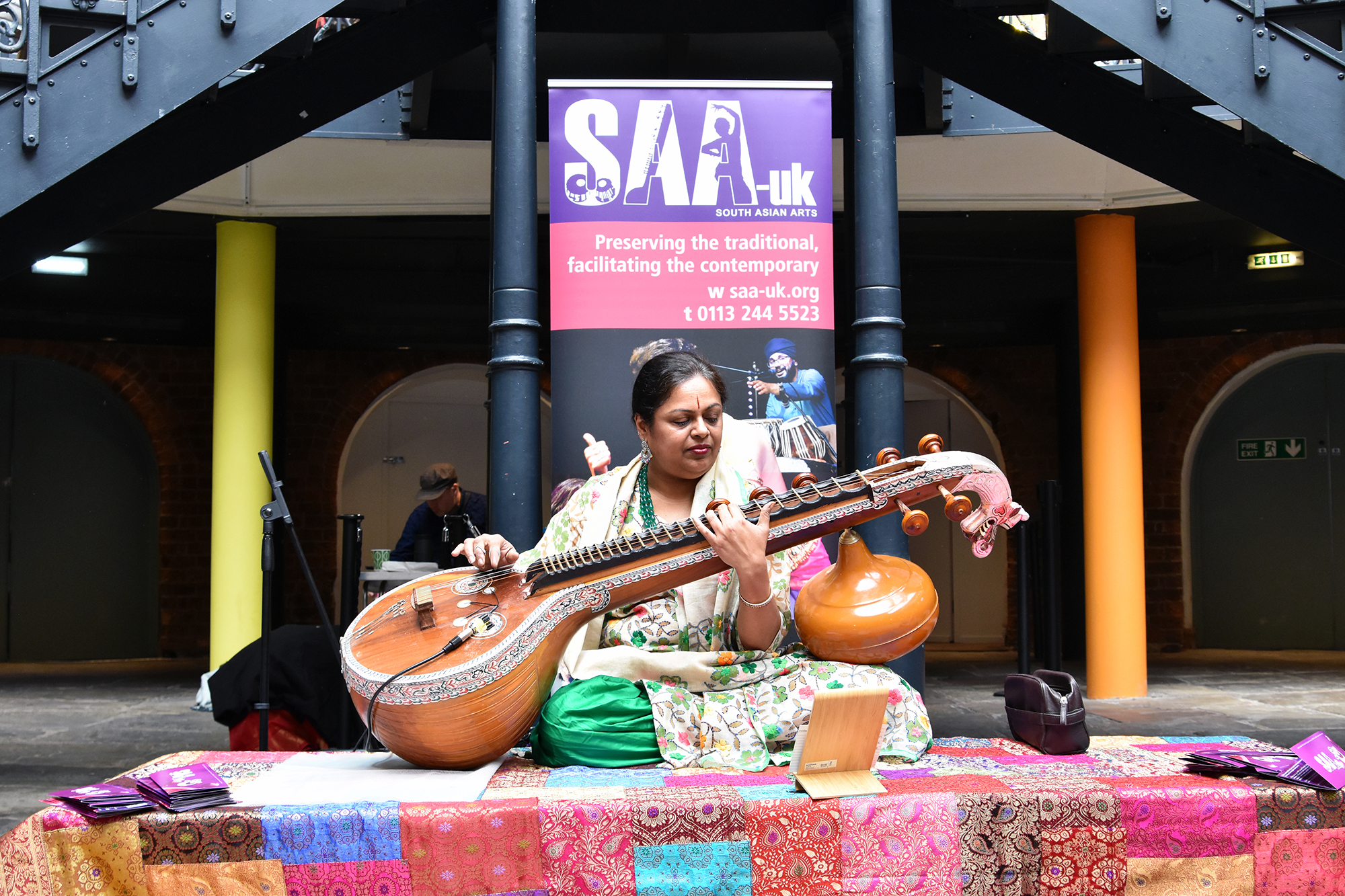 South Asian Arts-uk (SAA-uk) is the centre of excellence in Indian classical music and dance. Since its creation in 1997, it has been a pioneering charity, focused on celebrating South Asian classical dance and music, as well as pushing the boundaries of how traditional and contemporary South Asian arts are taught, performed and experienced by audiences.
When the Chief Executive and Artistic Director of SAA-uk, Keranjeet Kaur Virdee, came to Pilotlight, she was looking for an opportunity to explore how to create a strategic vision for the organisation, that had developed organically, and needed a shift to develop and grow; and have a succession plan, to ensure SAA-uk's long-term sustainability and relevance in a competitive and ever changing world.
A team of five Barclays Pilotlighters were matched-up with Keranjeet, alongside a Project Manager from Pilotlight to participate in Inclusive Leadership, a new bespoke programme we created with Barclays. This programme enabled Barclays colleagues at all career levels, and across divisions to work closely together, with a charity, over 12 weeks, and help them overcome operational challenges. The challenge they were presented with by Keranjeet was:  What steps does SAA-uk need to take to secure a vibrant and sustainable future?
Keranjeet felt the process was well suited to her as she came in with an inquisitive mindset which helped her to stay open to the new perspectives the Pilotlighters brought to the challenge.
She said: "This was such an incredible, highly memorable experience, mainly due to the people I met in the process."
At the end of the programme, Keranjeet and her team at SAA-uk were presented with a target operating model and a proposed action plan by the Pilotlighters.
SAA-uk is currently experiencing a transitional period due to changes in circumstances in the charity as well as some of the learnings from the project. Keranjeet plans to use the plan created by the Pilotlighter team as a starting point for the upcoming Board away day and in the upcoming works around the organisation's ten-year strategy.
Keranjeet described: "This programme gave me the license to set some time aside and focus, I'm not sure if I would've done so otherwise. I've come to realise we have the seedling now and it's time to figure out how big a pot we now need to repot it in."
Notably, after the programme, Pilotlighter Flora Yang joined the SAA-uk Board of Trustees.