Image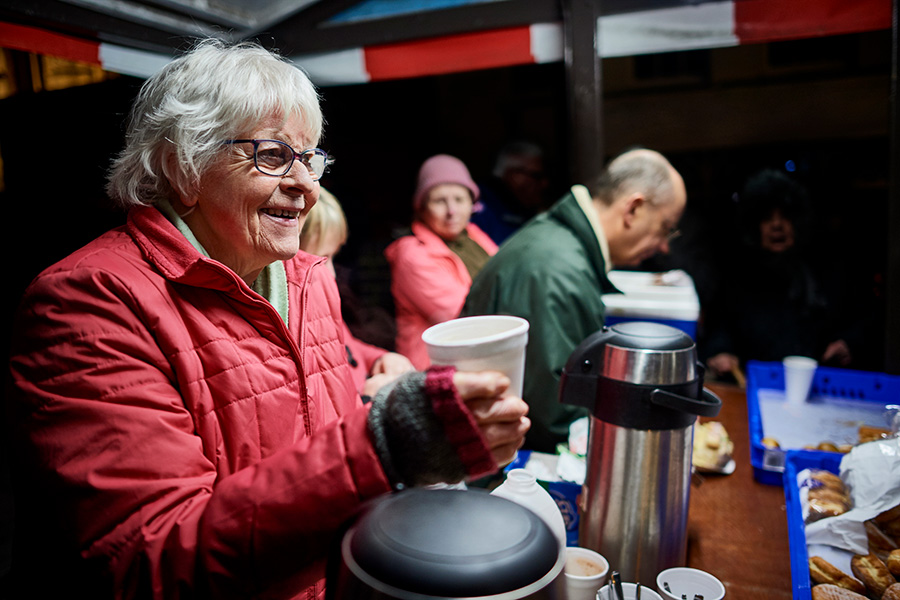 A wave of informal volunteering helped charities and community groups to play a critical role for communities over the pandemic. Now that the cost of living crisis is hitting home, the role for the voluntary sector is once more key, but this time it is not clear that volunteering - or emergency funding - will be able to help.
We are working with a range of Partner Charities at Pilotlight and seeing that volunteers are not able to afford to volunteer, needing paid employment, while other volunteers are not returning after the lockdown.
I was speaking to Kay Hallsworth, for example, who runs Gosport Voluntary Action on the south coast. The charity is one of the members of the key local infrastructure network NAVCA. In her area, the older volunteers who stepped back from shielding over the pandemic, were not returning but the new volunteers, furloughed or involved in more informal volunteering, were in retreat in the face of the cost of living crisis and work demands. As a result, there is a growing shortage of volunteers to fill key roles.
From other stories, I hear that volunteers can't afford travel to charities or the price of petrol to get around. This is something that an alliance around the Community Transport Association, backed by NCVO and NAVCA, has campaigned on recently, calling for an increase in the mileage allowance rates for volunteers. Some of the newer volunteers, Nicky Goldman at the Jewish Volunteering Network tells me, want more flexibility than before and not a regular commitment.
So far, this is a picture emerging rather than a definitive account. The national data on volunteering tends to lag, so this may not yet show up to be the precipice it could become. Some forms of volunteering are hard to measure anyway. Sarah Vibert, CEO of NCVO, has explained for example how the volunteering wave of the pandemic was led by informal volunteering - albeit often in partnership with formal voluntary organisations.
I am aware of those of us across the UK who have come forward in the context of war in Ukraine, from hosting people through to new groups, pop up voluntary initiatives, such as Operation Eden, who have ferried people and goods to and from the UK. The pandemic mutual aid and WhatsApp groups have quietened down, but they could come back and more easily a second time. Even so, there is enough here to question whether we are past the recent peak of volunteering in the UK.
If so, there are serious implications for society. Debt, mental health, homelessness, domestic violence... voluntary organisations are the last resort in terms of support for so many vulnerable groups of people and the first point of call as a champion of their rights. The squeeze on their operations will be dramatic - with less volunteers, less income as charitable giving is squeezed, less discretionary expenditure to respond, less reserves after the pandemic and less emergency funding, if foundations and governments are not able to step up support again.
If we wanted to grow an economy that focused on wellbeing (what James Robertson would call a 'health-promoting economy'), we could conclude that this way of organising across sectors is a mad and illogical system. I have written here for New Philanthropy Capital on the way in which charity income is affected by the economic cycle and why we need counter-cyclical measures. In short, when needs rise, charities can respond.
What seems to be coming is that as needs rise, those best placed to respond are pressed back.
For my next blog, I am going to draw further on our work at Pilotlight with Partner Charities, to explore what tactics charities can use to build their financial resilience and business model in the tough times ahead.
Your thoughts are welcome. I suspect we will need them.
Written by

Ed Mayo
Chief Executive - Pilotlight