Amanda will be finishing her third charity project with us this month, and is looking forward to starting her next one. We asked Amanda what keeps her working with us and how she's finding her experience.
What's your background?
I am a Consultant Commercial Lawyer who has held a number of legal and non-legal roles. I worked as a Solicitor for Bird & Bird before becoming an In-House Lawyer for Vodafone, where I progressed into a number of non-legal roles, including Business Manager for the UK CEO of Vodafone, leading strategic projects and running operational teams. However, I missed being a lawyer and so after having a family I returned to law and now work on a freelance basis.
Why did you become a Pilotlighter?
I joined Pilotlight after a recommendation by my executive coach as a way to give something back, and to help me continue to develop my coaching skills.
What keeps you working with us?
There are so many reasons why I keep working with Pilotlight! It's unbelievably rewarding to see the changes that flow from the project meetings and to know that our impact can be felt by hundreds of people that use the charity's services. For just three hours commitment a month I get to recharge, have a real impact and use my coaching skills. All whilst supporting a charity that means something to me. And I genuinely get to leave it all at the door at the end of each meeting. For a busy working mum, that is essential.
Tell us one thing you've learnt through working with us.
In each meeting I am reminded how useful having a model, example or 'strawman' can be in explaining ideas and moving discussions forward. For example, in a recent project we had been talking about developing a business plan with a charity CEO, and we could sense how overwhelmed and frustrated she was by the idea of it. By drawing a simple outline on the whiteboard and running through one of the scenarios, she left the session confident and motivated. The trustees in the room also began to contribute to the actual plan (rather than just discuss possibilities), and the draft business plan was developed in time for the next session.
I took this way of working back to one of my clients as we had come to an impasse in negotiations, and am pleased to say it helped me move discussions forward and reach a compromise acceptable to both sides.
What's been your biggest challenge?
I thought my biggest challenge would be to find a way to actually contribute or help. After all, as a lawyer with no experience of the third sector, I did wonder what I could offer a charity. However, the challenge has actually been to hold back and not overwhelm the charity leader with support and ideas all at once!
What's been your biggest surprise?
That the smallest of things makes the biggest difference. Often just sharing a simple thought or exploring a challenge with a well-timed question can unlock an idea or a solution.
Has working with charities inspired you in any way?
Working with charities and hearing the stories of some of the service users has helped me appreciate how fortunate I am. The commitment these charity leaders have to making a difference has encouraged me to do more, and I now support a number of charities through volunteering and 1-2-1 coaching. I have also just been invited to become a trustee by Kids Run Free, one of the charities I have supported through Pilotlight, which I'm delighted about.
Has being a Pilotlighter influenced you in any other area of your life?
Since becoming a Pilotlighter, I have developed a portfolio career with a mix of paid legal consultancy and charitable trustee/coaching and volunteer roles that allow me to enjoy time with my family and give something back to my community. My experiences at Pilotlight gave me the confidence to make this change, and the belief that I had something valuable to offer. Including Pilotlight on my CV and talking about it with pride has opened doors for me.
Describe the Pilotlight Effect.
The Pilotlight Effect is a huge smile, and one I wear with great pride.
What would you say to someone who is thinking of joining Pilotlight?
DO IT! Even if you're unsure of how you could help, if you have any experience of the corporate world, that knowledge and experience is genuinely valuable to a charity. And you may even get to have something interesting to talk about at your next networking event!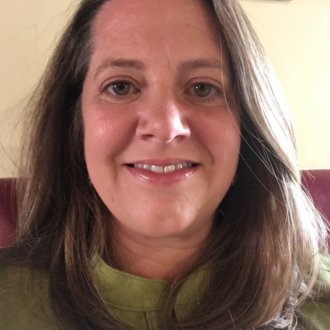 Consultant Commercial Lawyer, Coppercape