Frank Robertson has worked for BP/Amoco in a variety of senior roles – technology, licensing, sales & marketing, and manufacturing. He has been fortunate to have held positions for the past 22 years in the USA (twice), Indonesia, Japan, Belgium and Switzerland. Frank's final position was Director Technology and Licensing for BP Petrochemicals and in October 2018 he elected to leave BP and pursue his own plans.
In what ways have you been involved with Pilotlight over the last months and years?
I started my first Pilotlight 360 in early 2019 supporting North Ayrshire Women's Aid (NAWA).
Through the 10-month Pilotlight 360, with a team of three other senior business leaders, we were able to guide NAWA from their conventional facility to a new hub model offering additional services and support to the charity's beneficiaries. In addition to engaging in the Pilotlight 360, I was able to support and mentor the CEO of NAWA through Pilotlight's One to One programme. I massively enjoyed participating in these opportunities and it was extremely satisfying to be able to see the impact it had on the charity by the end.
I have recently started participating in my second Pilotlight 360 to support the charity, Neighbourhood Networks. This is a Scotland based charity supporting vulnerable adults with learning disabilities, physical disabilities and mental health issues which is a different causal area to my first programme. However, as with the first programme I am hoping to bring to bear my business expertise to this very well managed charity.
What inspired you to be a Pilotlighter?
The "stock" answer is "I want to give something back" after so many years in a tough industrial world and for me this is a true statement. I had learned about Pilotlight through a newspaper article that I had read several years ago and once I left BP I reached out to Pilotlight to see if my skills could be utilised. My aspiration post leaving BP was to split my time equally between technical consultancy/continued learning/charity work and leisure. This then led me to my first Pilotlight 360 where I hoped to bring my skills and expertise to bear to make a tangible difference to the charity
How has Pilotlight helped you to give back?
Pilotlight provides a unique approach where 'giving back' means more than just time or money but also the ability to bring many years of business expertise to the table for the benefit of supporting charities through their strategic challenges. For me, it's being able to bring my business experience to a charity which is satisfying and rewarding. The Pilotlight Project Managers make the experience more fulfilling as they also help facilitate positive outcomes for the charity.
What impact have you had on the charities you have worked with?
One of the many benefits of Pilotlight is the make-up of the Pilotlighter team, from diverse backgrounds with different skillsets. I think that the team brought different approaches to the project that enabled roadblocks to be removed and allowed the project to move forward to completion. In addition, coaching the charity leaders was also a vital part of the process. I'm confident that working collaboratively ensured the successful completion of the programme. This provided NAWA with objective perspectives and fresh thinking to make positive changes moving forward.
Has working with charities inspired you in any way?
Working closely alongside NAWA, on my first Pilotlight 360, gave me the opportunity to meet the CEO of another charity. This ultimately led to me becoming a Trustee of Scottish Families Affected by Drugs and Alcohol (SFAD). Without Pilotlight, I am sure I wouldn't have become a Trustee for this charity.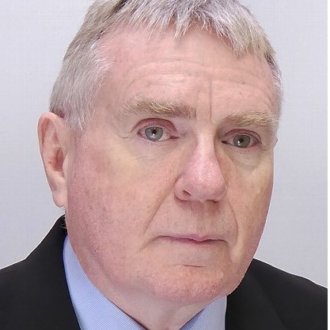 Senior Independent Consultant