Ian joined us just six months ago in January 2017. We caught up with him mid-way through his first project, to talk about how he's found the experience of being a Pilotlighter so far.
What's your background?
I've been Head of Partnerships and International at Group Insurance at HSBC for the last three years. Although I'm based in the UK, I spend a lot of the time outside the UK, as I'm a Non-Executive Director of five insurance subsidiaries in China, Malaysia, India, Saudi Arabia and Malta. Before this role, I was based in Hong Kong for three years.
Why did you become a Pilotlighter?
I'd wanted to get involved for a while and now I'm based back in the UK I'm able to participate. The Pilotlight 360 ticked a number of boxes for me, especially as it's a means of getting involved in the voluntary sector. It promised the chance to achieve something and add value using the business skills I've honed over years of professional practice.
How are you finding the experience?
I've been pleasantly surprised by the level of professional intervention that the Pilotlight team brings. The work Pilotlight does in ensuring that the charity is ready to go through the process and in finding a team of Pilotlighters with a variety of experiences and skills is crucial in having a project that is set up to succeed. The time commitment is really manageable (at just 3 hours of my time a month), and I can plan ahead with my diary and make it happen. We all juggle multiple priorities – whether it's a parents' evening or preparing for a Board meeting. When you want something to get done, ask a busy person!
Tell us one thing you've learnt through working with us.
Unless you're in the third sector, you forget the innate compassion and commitment that people bring to the work they do.
What's been your biggest challenge?
I'd say there have actually been two main challenges: The first is adapting my normal urgent business pace to the slower phasing of the charity world. The second is my lack of subject knowledge and expertise. However neither has stopped me from contributing, as one of the points of the process is for the charity to open up about who they are and what they do to people outside their organisation. There is real value in being an outsider here as you are coming at issues from a completely different point of view. Everyone in the room benefits from that.
What's been your biggest surprise?
I wasn't expecting for it to make such an impression on me, and I think it's something that has been felt by the other new Pilotlighter in my team. It is chalk and cheese when compared to the business world.
It is invigorating and makes me remember that the 9-5 is not the be-all and end-all.
Describe the Pilotlight Effect.
I'm currently only half way through my first project so can't really comment on this yet. However, as I've said I can already see the benefit of having an outsider from the business world coming at issues the charity faces from a different angle. I'm looking forward to getting further into this project and see the full impact we're able to have.
What would you say to someone who is thinking of joining Pilotlight?
Give it a try. You might be surprised how it challenges you to think differently.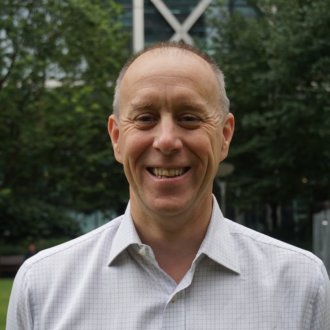 Head of Partnerships and International, Group Insurance, HSBC