Jane has been a Pilotlighter for eight years and has worked on many different projects. We caught up with her to find out what keeps her coming back to Pilotlight for more.
What's your background?
I started my HR career on the Marks and Spencer graduate training programme and have worked in HR ever since. I specialised in Reward and Recognition for 12 years and have worked across a number of sectors. I've spent time as an interim and consultant before working as HR Director for almost ten years in professional services, the care sector, facilities solutions and higher education. I'm currently Director of HR at Brunel University London.
Why did you become a Pilotlighter?
A colleague left the organisation I was working at and went to work for Pilotlight. I was Head of Talent for a global organisation at the time and became curious about the organisation. I explored Pilotlight as a developmental opportunity for our leaders – a real high value, practicable alternative to a leadership programme or executive coaching. I then became a Pilotlighter as I thought the model was a perfect example of complementary learning; the charities and the Pilotlighters each received great personal and professional development.
What keeps you working with us?
I learn something new with every project, not just about the different charities and sectors in which they work and their expert leaders and staff, but from the other Pilotlighters too, all of whom bring new and different perspectives. It's so rewarding to get to meet and work with really talented people and feel that we are truly making a difference.
Tell us one thing you've learnt through working with us.
I've gained lots of insight into the governance, structure and challenges facing the charity sector. I've learnt some really useful and pragmatic approaches to strategy mapping and business planning – the art of keeping it simple but effective. I actually use the 'service user journey' process that we go through in the project meetings with my own teams. I've also adopted the 'skills matrix' approach Pilotlight uses in discussions on governance to set up a board to ensure talent and succession. Working with Pilotlight has also made me think more about the impact of business decisions and actions I take, and look at holistic benefits cases.
What's been your biggest challenge?
Trying to ask good questions in a coaching style, rather than automatically trying to advise and mentor. The charity teams are usually best placed to find their own sustainable solutions, but sometimes it can feel 'slow' getting there.
I also find it hard not to get too close and emotionally involved in the work that the charity does. I try to stay as objective as possible.
What's been your biggest surprise?
The complexity of the fundraising situation for charities, and the need for increasingly sophisticated bidding and 'business development' skills. This is a big challenge for the charities.
Has working with charities inspired you in any way?
It has been hugely inspiring. There is incredible work that goes on within Pilotlight's partner charities and the level of commitment and skill should not be underestimated.
Has being a Pilotlighter influenced you in any other area of your life?
Actually yes. Being a Pilotlighter is a great 'balancer' and it helps you to keep real perspective, both professionally and personally. I would also say that working with Pilotlight has really made me slow down and think more about the impact of any actions I take and any decisions that I can influence.
Describe the Pilotlight Effect.
It's contagious, fulfilling and rewarding, and it's good, not just for sharpening business skills and knowledge, but for bringing empathy and compassion into the workplace as a genuine strategy for success.
What would you say to someone who is thinking of joining Pilotlight?
Stop thinking and just do it. You will meet new people, develop new skills and learn something new from every single meeting you attend!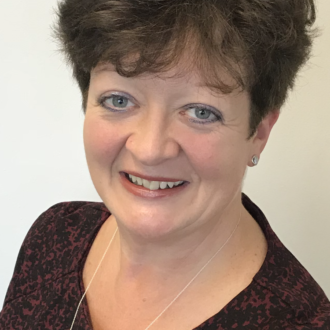 Director of HR, Brunel University London