A Pilotlighter since 2014, Kate has worked on projects with One Westminster, Weston Charity Award Winners Safe and Sound Homes and is currently working with Staffordshire Women's Aid.
What's your background?
I've been at Thomson Reuters for 14 years now and am currently Head of Platform Business Transformation. I'm a governor of a local school in Tower Hamlets and recently became a Treasurer of the charity Tender. I lived in NYC for two years and I love sailing.
Why did you become a Pilotlighter?
I was on the 'High Potential' programme at Thomson Reuters and a senior leader (Debra Walton) suggested the Pilotlight 360 as an external leadership development opportunity.
What keeps you working with us?
I enjoy it! It's interesting and there's still so much to learn. When I started I knew very little about charities, the social issues they are tackling and how difficult it is to solve them. Each charity I've worked with is different, as are the social issues they're tackling. I learn different things from different people. Each new project means a new team of Pilotlighters and charity representatives to learn from.
Tell us one thing you've learnt through working with us.
I now have a much bigger awareness of social problems and the difficulties in solving them.
What's been your biggest challenge?
When I first joined, my biggest challenge was to not jump in with solutions in the project meetings. In the second and third projects I've worked on, the challenge has been to support new Pilotlighters in resisting that urge to jump in with their solutions. Exercising patience is key to coaching the charity leader and trustees as this lets them get there at their own pace which has a more long-lasting impact.
What's been your biggest surprise?
How much charities appreciate constructive feedback. The more of a critical friend you are, the more the charity gets out of the process.
Has working with charities inspired you in any way?
Working with charities has inspired me to become a trustee – without the Pilotlight experience I wouldn't have known what the role was or the value I could bring to a board.
Has being a Pilotlighter influenced you in any other area of your life?
I am more socially aware now. It has also influenced my commitment as a trustee – having seen other trustees via the Pilotlight experience, I know how important it is to be engaged and committed to the role.
Describe the Pilotlight Effect.
We help charities to think in a different way and be more rigorous in their decision making, but still remaining focused on their purpose.
What would you say to someone who is thinking of joining Pilotlight?
Do it! It's good fun and you'll learn a lot. It's not a big time commitment and offers a safe learning environment particularly as preparation for joining a board.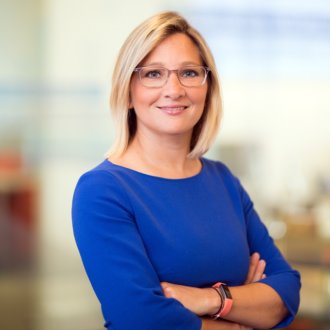 Head of Platform Business Transformation, Thomson Reuters