Lisa started her career, many years ago, in the fashion industry where she worked across all aspects of the business from sales to buying to product development. However, for 19 years, she worked for Beanstalk, a leading international brand licensing agency specialising in the development and implementation of brand strategies using the trademarks of world-famous brands. For six years she served as Managing Director, Europe & Asia-Pacific of Beanstalk. In this role, she was a trusted advisor to clients, a mentor to colleagues and business partners and a champion of diversity, equality, and inclusion in the workplace.
In what ways have you been involved with Pilotlight over the last months and years?
I have only recently become a Pilotlighter and I'm already so proud to be part of this great organisation. I am half-way through participating in my first 10-month long Pilotlight 360, working with UK Lesbian and Gay Immigration Group (UKLGIG) and its amazing team.
Over the past months, I've also taken advantage of some of Pilotlight's virtual events which have provided excellent insights into a variety of topics including tips on what makes a great board member and how charities are evolving through COVID-19. These events have been great learning opportunities and have been a chance to meet new people.
What inspired you to be a Pilotlighter?
Pilotlight's mission is aligned with my belief that the convergence of business and charities is more urgent than ever and that each can deliver value by working together. While I am still learning about the third sector, what I do know is that more and more for-profit companies are taking a stand and action around something bigger than their products and services. These purpose-driven initiatives are in turn, inspiring employees to support causes and influencing consumers to make choices about which companies they engage with. Clearly, Pilotlight identified the power of these partnerships, between charity and business, long ago and is a uniquely positioned social enterprise that can continue to form these important partnerships.
How has Pilotlight helped you to give back?
Finding my way to Pilotlight has been serendipitous! Pilotlight has given me a way to use my years of business experience and acumen for good and perhaps, help charities find ways to sustain and grow and have even more impact in their communities. In fact, I have recently made the decision to bring to a conclusion my career in the corporate world so that I am able to use my time and energy towards pursuing volunteer work in the third sector.
What impact have you had on the charities you've worked with?
The UKLGIG team are experts in their sector with immense passion for, and commitment to, their beneficiaries. Although it's early days to report on the full impact my being a Pilotlighter is having on the charity, I do hope my ability to offer a fresh, external perspective is aiding discussions around UKLGIG's long-term strategy and priorities for growth.
Has working with charities inspired you in any way, particularly coming out of COVID-19?
The COVID-19 era has thrown even more challenges at charities, so it's been very inspiring to hear stories of how charities have innovated to keep going. Specifically, I have seen fundraising events (even black-tie dinners!), employee mental-health training and one-one-counselling sessions seamlessly move to a virtual world. Of course these are not perfect solutions, but for so many charities who believed moving these kinds of events online was just not possible, this view point has been completely debunked and online functionality has morphed into day-to-day operations. Making these bold changes has allowed charities to continue to service beneficiaries in need now more than ever.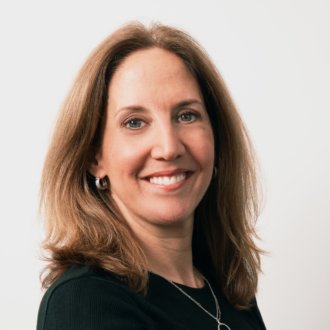 former Managing Director, Europe & Asia-Pacific, Beanstalk