Nkem is a senior commercial lawyer with 16 years of experience at FTSE 100 financial services companies. She has just started her second project as a Pilotlighter.
What is your greatest professional achievement?
My greatest professional achievement is probably when I received two promotions in the same year at a former employer. The second promotion was a leadership position, which held particular significance for me. During that year I succeeded in projects well out of my comfort zone, linked to a restructuring exercise that had resulted from the acquisition of my employer by a larger group.
What does success mean to you?
Success to me means being able to live a life where I am able to do those things that give me joy, a purpose, achievement and a legacy. This applies across my professional and personal life.
Who's most influenced you in your career and why?
Stuart Brown, the Head of Legal at a former employer. Not only is he a brilliant lawyer, but I always knew where I stood with him, he 'had my back' and brought in fun where appropriate. All of these elements enabled me to perform at my best, so when I became a leader I replicated these qualities with my teams.
Why did you become a Pilotlighter?
I was looking to move beyond 'just' being a lawyer as I felt something was missing from my life. My legal career had been all consuming which, together with my then heavy netball commitments, left little time for much else, including the ability to give back in the way that I had been able to earlier on in my career.
Ironically, I had been told about Pilotlight a couple of years before joining by a fellow lawyer (Bruce MacMillan) who spoke at a legal conference about legal advisers being business partners not just trusted advisers. He suggested that getting NED or trustee experience builds confidence in stakeholders and suggested that working with Pilotlight was a great way of doing this.
What keeps you working with us?
It's a no-brainer to keep working with Pilotlight! It's so energising, interesting, gratifying and inspiring to see the impact of a year of short meetings with a charity leader. Also, many small charities doing invaluable work don't get the exposure or public support that larger charities do, and I want to keep doing my little bit to help.
Tell us one thing you've learnt through working with us.
Whilst the view from the top (i.e. the CEO) is key to understanding the charity's concerns and goals, discussions with trustees, staff and volunteers are invaluable to getting a more holistic view and understanding of certain operational practicalities.
What's been your biggest challenge?
Grasping the core implications of certain items in the accounts quickly. Lawyers are often said to not be numbers people. I am happy to say that I've vastly improved my skills in this area.
What's been your biggest surprise?
The number of dedicated staff in the charity. However many employees work for a charity –even if the number is a single digit– they achieve so much.
Has working with charities inspired you in any way?
Working with charities has inspired me to become a trustee of a local Citizens Advice.
Describe the Pilotlight Effect.
Pilotlight has inspired me so much I talk about what we do to anyone who will listen! It's such a valuable cause, I'm always encouraging other people to become Pilotlighters.
Has being a Pilotlighter changed the way you think about charities?
I have always appreciated the work that charities do, but being a Pilotlighter has given me humbling insight into what it takes for a charity to achieve its remarkable results and services.
What question would you ask the next Pilotlighter who does a profile?
What skills did you think you were bringing to the Pilotlight table and did this prove to be the case in practice?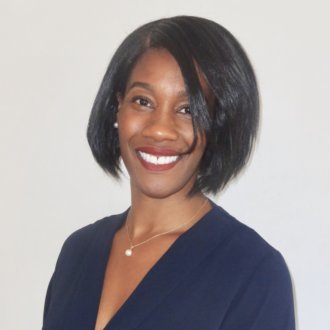 Senior Commercial Lawyer, Axiom