For the last 20 years, Shamik has worked as a cross-functional Chartered Accountant having gained expertise in finance, business separation and programme management. He spent seven years in India working for Ernst & Young and General Electric. Since then Shamik has been London based, moving from India with Refinitiv, and most recently working in various roles at Barclays, currently as Finance Director.
In what ways have you been involved with Pilotlight over the last months and years?
Over the last year, I've participated in the Pilotlight Direction and Pilotlight Insight programmes that Pilotlight runs in partnership with Barclays.
For my first Pilotlight Direction project, I worked with MumsAid, an award-winning mental health charity for pregnant women and new mums, and for my second I worked with North Kensington Law Centre, England's first law centre providing access to legal services for the disadvantaged. In both projects I was part of a team providing strategic advice to help the charities become more sustainable.
For the Pilotlight Insight project, I was a mentor to the Barclays Pilotlighter team, supporting Rowcroft Hospice, a 35-year-old hospice in Devon, on the set-up of their endowment fund.
What inspired you to be a Pilotlighter?
Being a Pilotlighter is an opportunity for me to give back in parallel to my professional career, while utilising the depth and breadth of my business and finance skills along with my experience, to make a difference to the community.
An added bonus is the opportunity to impact an organisation strategically and further develop my skills.
How has Pilotlight helped you to give back? 
Pilotlight's programmes leverage the business skills which a typical corporate sector employee has and practices every day in their day job, to support and fill a gap in the charity sector. This provides an opportunity for me to use my strengths and skills to benefit the community effectively—a win-win for everyone.
What impact have you had on the charities you've worked with? 
The programmes I've participated in have allowed the Pilotlighters (along with the charity leaders) to step back, think strategically and then develop solutions in alignment with the charity's strategy.
For one charity, we identified opportunities for developing unrestricted income, service options, reviewing board and internal resource capacity. For another charity we advised on the development of an impact measurement framework to articulate the effect of the charity's work on the community, including changes to processes and people practices, to support future funding applications.
Feedback from charity leaders and the actions being taken by the charities based on the advice provided, tells me our work with Pilotlight is making a real difference.
Has working with charities inspired you in any way, particularly coming out of COVID-19? 
It is an inspiration and a humbling experience to work with the charity leaders and understand how these individuals and organisations have contributed so much to their communities. Having worked in the corporate sector all along, these projects have been a wonderful eye-opener to the world outside and the positive impact the charity sector has on society at large.
Covid-19 has only increased the challenges all round, in some cases making it more difficult for the charities to continue to support our communities. If anything, we need the charity sector now more than ever to succeed and continue to make a difference to society. The work of Pilotlighters is therefore now more important than ever.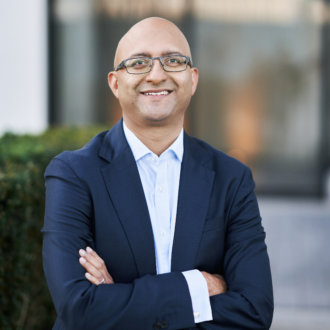 Finance Director, Barclays