Stephen joined us last year and has been working with a charity supporting adults with learning disabilities and autism.
What's your greatest professional achievement?
The legacy I've seen from the mentoring I've done at my various employers, and seeing the next generation of leaders develop in those organisations.
What does success mean to you?
I can really relate to this quote from Henry David Thoreau: "Success usually comes to those that are too busy to be looking for it". Being passionate and happy about what I'm doing, whether it be in my personal or professional life, tends to equal success for me.
Being successful also involves taking a risk sometimes; pushing yourself out of your comfort zone, and having the strength and courage to conquer your self-doubts.
Lastly, it is about being true to yourself.
Who's most influenced you in your career and why?
Firstly, it would be a good friend who helped me to find a part-time master's programme at Birkbeck, University of London. It blended my work experience with my interest in the environment. This enabled me to move into my current role as Investment Stewardship Director at Blackrock, which has been the most rewarding and challenging of my career so far.
Why did you become a Pilotlighter?
It was an opportunity that came through Blackrock. The chance to give something back to the community through coaching and mentoring a charity leader wasn't something I could turn down.
Tell us one thing you've learnt through working with us.
I now have a better understanding of charities and the third sector.
What's been your biggest challenge?
Striking the right balance between providing advice and guidance to the charity CEO we're working with, rather than jumping in and taking on tasks yourself.
What's been your biggest surprise?
The massive level of commitment and passion of the people working in the charity I'm coaching. I come away from every meeting with a huge respect for what the charity and CEO are trying to achieve.
Has working with charities inspired you in any way?
The people we met during our visit to the charity's base were truly inspirational. They give so much of their time, commitment and passion to what they do, often going way beyond their job, and the level of care and support for each other and their community, which was incredible to witness first-hand.
Describe the Pilotlight Effect.
Inspiring and motivating. You see first-hand how small things can make such a huge difference to someone's life.
How far will you go on your philanthropic journey?
Being a Pilotlighter has given me a fresh perspective and has been a huge motivational force for me to become more involved with charities; I am now involved in some local community initiatives. It has also inspired me to seek opportunities to become a charity trustee.
What one question would you ask the next Pilotlighter who does a profile?
In a team environment, what role do you usually take on and has being a Pilotlighter changed that?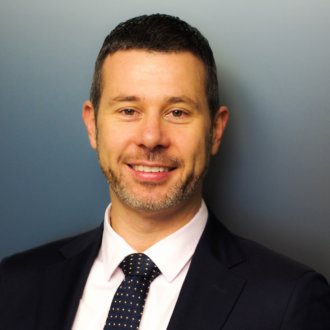 Director in the Investment Stewardship team, BlackRock