Stuart joined us in May 2016 and has just started working with Lambeth Mencap, his second Pilotlight project. Between his busy job and his duties as a Pilotlighter he found time to talk to us about why he joined.
What's your background?
I've been Director of Planning & Implementation at SKY in our offices in Brentford, West London, since 2014. Prior to that I worked at Accenture for 14 years.
Why did you become a Pilotlighter?
My main role at SKY is transformation and implementation. I was drawn to Pilotlight as an opportunity to share these skills I use every day at work with charities.
How are you finding the experience?
Overall it has been a good experience. The work that we do seems of real benefit to the charities. It is also good preparation for being on a board as an executive director, a non-executive director or a trustee in the future.
Working with executives from different business sectors and the charity leaders has also given me a broader perspective in terms of meeting and working with people that I would not ordinarily meet.
Tell us one thing you've learnt through working with us.
Very simply that the skills I have learnt during my business career are transferable and can be used constructively and positively by the charity leaders. This has greatly inspired me.
What's been your biggest challenge?
My biggest challenge has been diary management and ring fencing time to read the relevant documents in between meetings. That being said, the managed process at Pilotlight does make it manageable!
What's been your biggest surprise?
I've been struck by how important it is to have trustees with the relevant skills and commitment to let their charity thrive.
Has working with charities inspired you in any way?
The thing that has inspired me most is that, despite having a purely corporate background, I actually have many skills that I can pass on to charities.
Has being a Pilotlighter influenced you in any other area of your life?
I've certainly learnt the importance of listening and not being too quick to judge others and their abilities. My current project is working with a charity that is based in the borough that I live in. I am particularly enjoying this, as I feel like I am contributing directly to my community.
Describe the Pilotlight Effect.
It opens your eyes, broadens your perspective and inspires you to do more. I'm currently trying to decide how much to get involved with charitable causes outside of the parameters of Pilotlight's managed process.
What would you say to someone who is thinking of joining Pilotlight?
Just go for it!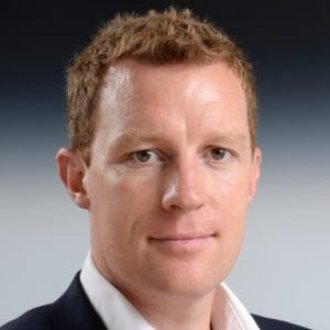 Director of Planning & Implementation, SKY