Suren has been a Pilotlighter since 2014 and is now working with Auditory Verbal UK, his fourth charity project. We asked him what he gets out of working with us and why he's still a member.
What's your background?
I'm a COO and CFO at Sanford C. Bernstein with 17 years as a Board Director. I've been working in the City for 29 years.
Why did you become a Pilotlighter?
I returned to charity work after a 15-year hiatus but found my previous, more physically demanding role no longer motivated me. I realised I needed a more mentally challenging way of working with a charity and Pilotlight was recommended by a close friend.
What keeps you working with us?
I'm learning and 'giving' at the same time which makes me feel positive and fortunate. The challenge of trying to solve 'business' problems and working with diverse Pilotlighter teams and the charities is very rewarding.
Tell us one thing you've learnt through working with us.
A fellow Pilotlighter offered great insights on how to structure your time when simultaneously considering operational matters, strategy development and strategic delivery. He shared this with the CEO of a charity we were working with as a way of helping the CEO optimally apportion his time.
I shared these insights at a recent work meeting where my colleagues were grappling with an increase in workload which resulted in them spending insufficient time on more strategic matters. Sharing what I had learnt from my fellow Pilotlighter helped the team to step back and consciously try and allocate their time more appropriately.
What's been your biggest challenge?
Learning to be patient and spending the time to unearth the real issue to be addressed. Sometimes this is only apparent after many months of working with the charity.
What's been your biggest surprise?
I was very inspired when I met with a group of teenagers at a young person's charity I was working with in Blackburn. All meetings on the Pilotlight 360 are based in Pilotlight's office except for one where you visit the site of the charity. It was great to hear about the work of the charity first hand, from the people using the service.
Has working with charities inspired you in anyway?
It has cemented my thoughts of wanting to spend more time in the Third Sector. I have recommended Pilotlight to our Human Capital department as a way of rewarding and motivating senior managers.
Has being a Pilotlighter influenced you in any other area of your life?
Working with charities and fellow Pilotlighters has sharpened my critical thinking and introduced me to some lovely new people and their wonderful work.
Describe the Pilotlight Effect.
A polite and patient challenge which leads everyone to a better place.
What would you say to someone who is thinking of joining Pilotlight?
Don't hesitate - Do It!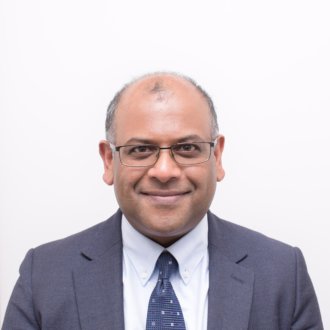 COO and CFO, Sanford C. Bernstein