Tinu is a Founding Consultant, Financial Management & Technology, for her consulting company Qasic Enterprise. She has over 15 years' experience as a Financial Management expert working in Financial Services, in varying departments ranging from Financial Control, Performance Management, Information Technology, Service and Business Development (working on several structured/unstructured finance, products and services).
Tell us about your journey with Pilotlight.
I had worked in Financial Services for about 12 years and had given my all to the institutions and places I worked. I was (and still am) a dedicated hard and smart worker, and lifelong learner, but I recall waking up (after several years of unemployment and trying everything to get back on my feet again) feeling overwhelmed, bored and burnt out. 
I began to read some transformative books, mental health and self-help materials and soon realised that I was in the wrong environment. I had to consciously make modifications to optimise growth and prepare for future success. I needed to replant myself. I began a transformation journey and signed up to accountability coaches and mentorships.
I joined Pilotlight during this phase of rediscovery and growth via its Ignite Initiative. I have been a Pilotlighter for almost two years now.
Why did you become a Pilotlighter? 
I identify with the objectives and vision of Pilotlight as a whole. Personally, I had been providing business support to Small to Medium-sized Enterprises (SMEs) as a way of giving back my expertise and experience. The culture, belief and vested interest in business support and invariably the economy, through people development/life improvement as a result of the support given to charities, was a place I wanted to identify with. 
Pilotlight walks the talk. It is making a great impact in noiseless ways (similar to how I'd been working silently behind the scenes unnoticed to SMEs). 
What has been your biggest challenge?
It was an opportunity to experience first-hand the key risks (income, operational, governance) facing the third sector in the UK. 
It was pure and raw, and overall an empathetic and emotional experience for me. The challenges are so overwhelming that I have a whole new appreciation for the leadership, operational management and governance of charities. The challenge of rising demand for services far outweighs the funding, not to mention the workload (without much support, which is where Pilotlight comes in) of running a smooth operation and yet making a positive impact on beneficiaries
What's surprised you most?
What got me unravelled was the way the Pilotlight 360 programme ran and progressed. What seems like just great conversations turned into insights and directional guidance for the charity CEO (this still marvels me, you've got to experience this). The meetings did not feel at all like Executive/Directorate meetings, instead it was relaxed as we discussed the challenges. The Programme Managers made the work my Pilotlighter team did, seamless. It was well coordinated and the insights in the form of mini communiqués on progress (for us and the charity) was phenomenal. It's a great learning and sharing experience where we all contribute great value in a collaborative and seamless manner.
What are your proudest moments?
Learning coaching-styled executive meetings. You're able to constructively digest matters arising and give your perspective as it benefits the common goal – Diversity, Equity, Inclusion, and Belonging (DEIB)
Learning about the third sector in the UK
Increased understanding of other perspectives in executive meetings
Having an opportunity to impact and contribute to an economy's progress in some way.
Tell us the impact Pilotlight has had on you, both personally and professionally.
I have increased my personal wellbeing - the meetings welcomed diversity of thought and great conversations
I used my executive engagement skills that I had developed in my previous roles to provide support to charities
I learnt how to make a positive and long-lasting impact on stakeholders, outside of paid employment
I have met and worked with new people from different business areas across varying sectors.
Is there anything you wished you'd known as a first time Pilotlighter? What advice would you give to someone thinking of becoming a Pilotlighter?
No, I'm glad I came as I was. I was expectant, honest and had good intentions to genuinely contribute, add value, impact, and help to support charities – It is what I enjoy doing. 
What makes Pilotlight 360 outstanding is the quality of experience, which is unique to an individual and hybrid/futuristic in some way.  I would advise anyone coming in to just enjoy the ride, and be open to learning, be genuine and sincere.

Describe being a Pilotlighter in three words.
Purposeful, impactful, fun.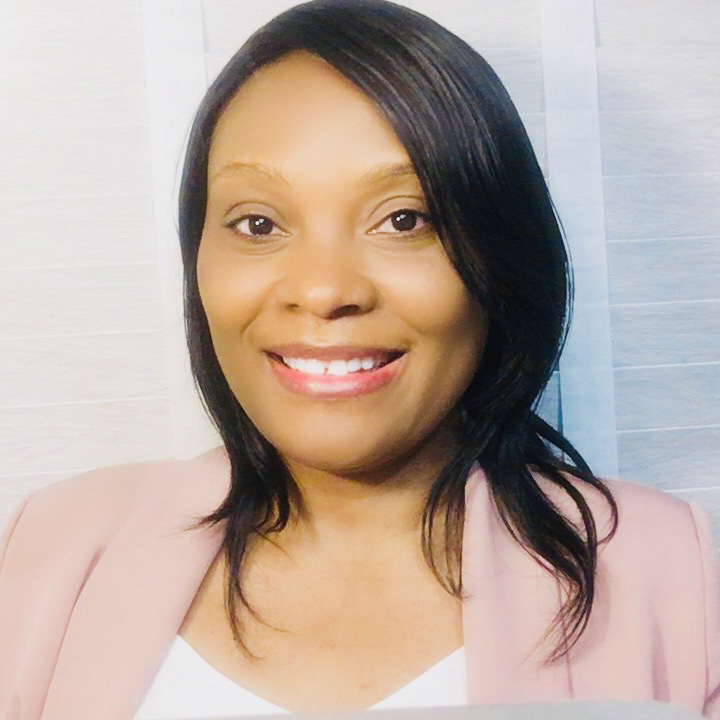 Founder/Consultant, Qasic Enterprise