Since 2008 Tony's held various roles at Sodexo. Most recently as Director of UK Custodial Operations at Sodexo Justice. Prior to his career in Sodexo, Tony worked for the Scottish Prison Services as a governor for 16 years.
In what ways have you been involved with Pilotlight over the last months and years?
As part of a Pilotlighter team, I was matched with Action For Elders (AfE).
It was a privilege to work alongside such great people and support a charity with such a noble mission. AfE is passionate about the positive impact it can have on the quality of life of older members of our community, and wanted support in working out how to grow and diversify sustainably, without losing sight of its core values.
We've been working together for nearly a year now, meeting up virtually each month on the Pilotlight 360, looking at the issues in a structured way. The team of Pilotlighters has been acting as critical friends to the charity leader and the board, making suggestions and challenging from different perspectives and backgrounds.
What inspired you to be a Pilotlighter?
In late 2019, the Justice (Custody) Senior Leadership Team started thinking about how we could get involved in giving something back to the community, as a group and support our Social Value commitments. Working in prisons, we work in different parts of the country and are involved with numerous organisations on a daily basis, either as partners, stakeholders or clients. We work with some of the most disadvantaged groups in our communities and we knew that, collectively, we had something to offer other organisations.
Rather than just doing it alone, we were introduced to Pilotlight by Angela Halliday, Director of Social Impact. Both organisations clicked straight away and soon enough, myself and four Prison Directors were signed up to the Pilotlight 360.
How has Pilotlight helped you to give back? 
Firstly, within Sodexo, we have a wealth of knowledge and experience which can make a real difference to and is eagerly accepted by charities. Smaller organisations often can't afford expensive business consultancy and don't have the extensive backroom capability of big companies like Sodexo. In my own case, I've been able to bring insights into strategy development, risk management and commerciality in socially minded services. It's been great to get out of the usual day-to-day, learn from others and take this new knowledge and understanding back to my role.
Secondly, there are some amazingly talented people working selflessly in the charitable sector, who can teach us all things about managing uncertainty, innovating and managing scarce resources and demonstrating leadership in delivering social value. Even in difficult times, like a global pandemic, we must find time to get involved – indeed, there is no more valuable time to do it! It has been a privilege and a joy to be working with and helping the charity sector at such a critical time.
What impact have you had on the charities you've worked with?
AfE's team has been brilliant in demonstrating insights into the issues and being receptive to different views. They have really tackled the current restrictions in a positive way, developing online services where face to face is difficult. We are looking at a new strategic plan at the moment, which is exciting.
Has working with charities inspired you in any way, particularly coming out of Covid-19? 
As a team, we've already signed up for another Pilotlight 360 when the current one finishes later in the year, with five new charities. Working with Pilotlight has been great. It enables the charity to get the most out of our skills and makes the whole process as efficient as possible. Its Project Managers facilitate, administrate and push for outcomes for the charity you are working with. This means that the time you spend each month is 100% focused on the relationship with your chosen charity.
It's been humbling, but gratifying, to know that I can help drive real social value and have a positive impact in different way.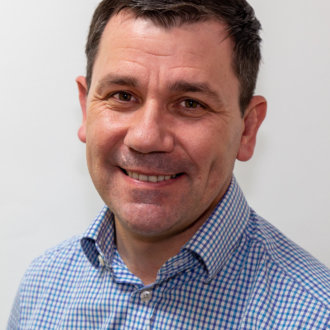 Director of UK Custodial Operations, Sodexo Justice
Related Charities