Trish is a Marketing and PR Consultant and a science writer. She's been a Pilotlighter on the Pilotlight 360 for three year now. She says her greatest professional achievement is building a successful specialist scientific and technical marketing communications consultancy with her business partner.
Why did you become a Pilotlighter?
I've been extremely fortunate in my career and will always be grateful for the guidance and support that so many people provided me with along the way. Having also spent time as a charity trustee and as a volunteer, I have some understanding of the challenges that many not-for-profit organisations face. When I moved out of full-time employment, I wanted to make use of the skills I've gained to support people working in this sector. Pilotlight offered a unique opportunity to do this in a highly supportive environment.
What's been your biggest challenge?
In my time as a charity trustee in the late 1990s I had some exposure to the funding issues and timelines that charities faced then, but I think getting up to speed with today's operating environment was probably the biggest challenge for me.
What's been your biggest surprise?
It's been good to find a greater degree of professionalism in the way charities operate compared to my time as a trustee. Back then I didn't have an interview for the trustee role I took up, for example, there was no induction or a role description. It's good to see the progression in best practice.
What's your proudest moment?
Starting my third Pilotlight project. I thought when I signed up, I'd perhaps do one or maybe two, but it's so interesting and rewarding that I just want to carry on!
Tell us one thing you've learnt through working with us.
That it's very important to ask difficult questions about an organisation, even if they make people uncomfortable. Projects on the Pilotlight 360 are well-managed, and this allows the team to build up the trust you need to broach tough subjects.
I was recently asked by a former colleague to be her business mentor. My overall experience with, and learning from, other Pilotlighters, and the programme itself, has given me the confidence to say yes.
Has working with charities inspired you in any way?
I've definitely become more active as a volunteer with a number of local organisations, since becoming a Pilotlighter, which is something I hope to continue.
Describe being a Pilotlighter in three words.
Fascinating, Inspiring, Rewarding.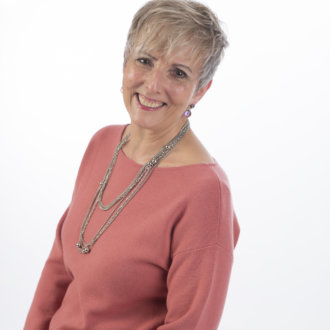 Marketing & PR Consultant, Appleton Consultants Ltd