Image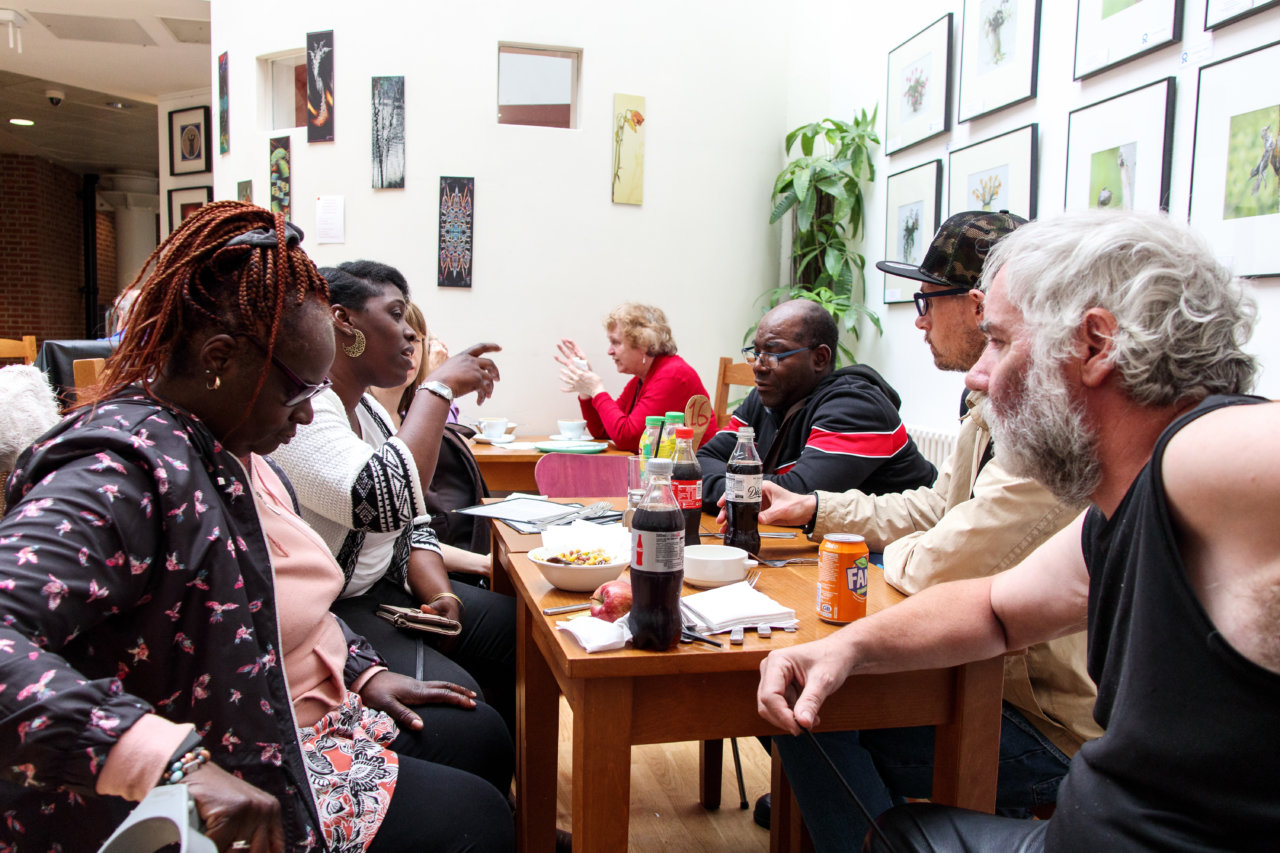 KeyRing supports people with learning disabilities, autism, and mental health problems to live independently. It is also the lead partner on the Ancora project. The Ancora project began in 2016, offering a combination of crisis support, long term training, peer support and case work for people in poverty in Oldham. The project is run as a partnership between three charities: KeyRing, Christians Against Poverty and The Oldham Foodbank. The project supports 600 people a year, far exceeding its original target of reaching 400 people.
The National Lottery Community Fund almost entirely funds the Ancora project, and the project has entered its final year of funding. There is an evident need for this project to continue past its current support, and the partners have a clear vision for its future. However, the grant funding landscape is challenging at present, and KeyRing was aware that it needs to consider other ways to fund the project and ensure its long-term sustainability.
KeyRing came to the programme looking to understand which funding avenues might offer the best possibility of securing the Ancora project's future as part of a diversified funding mix.
We had a fantastic experience. The Barclays Pilotlighters were engaged, collaborative, and inspirationally challenging. The outputs were of high quality and of immediate help to us.
Tracy Hammond
Research & Innovation Director, KeyRing, Pilotlight Insight participant, 2020
Results
The team of Barclays Pilotlighters explored how KeyRing could engage with new corporate partners in Oldham and Greater Manchester, as well as developing an outreach survey for local businesses to explore their interest in a potential partnership. The team created a corporate fundraising pitchbook and carried out an assessment of the Ancora project's digital marketing offering with recommendations.
Pilotlight Insight has provided KeyRing with a clear idea of how to obtain support from local businesses and has equipped it to take the first steps towards this. The pitchbook has enabled KeyRing and the Ancora project to increase awareness around its work and create a greater collective vision for the future. After finishing the programme and slowly starting to implement the team's recommendations, KeyRing and the Ancora project are already seeing additional funds coming in.