Image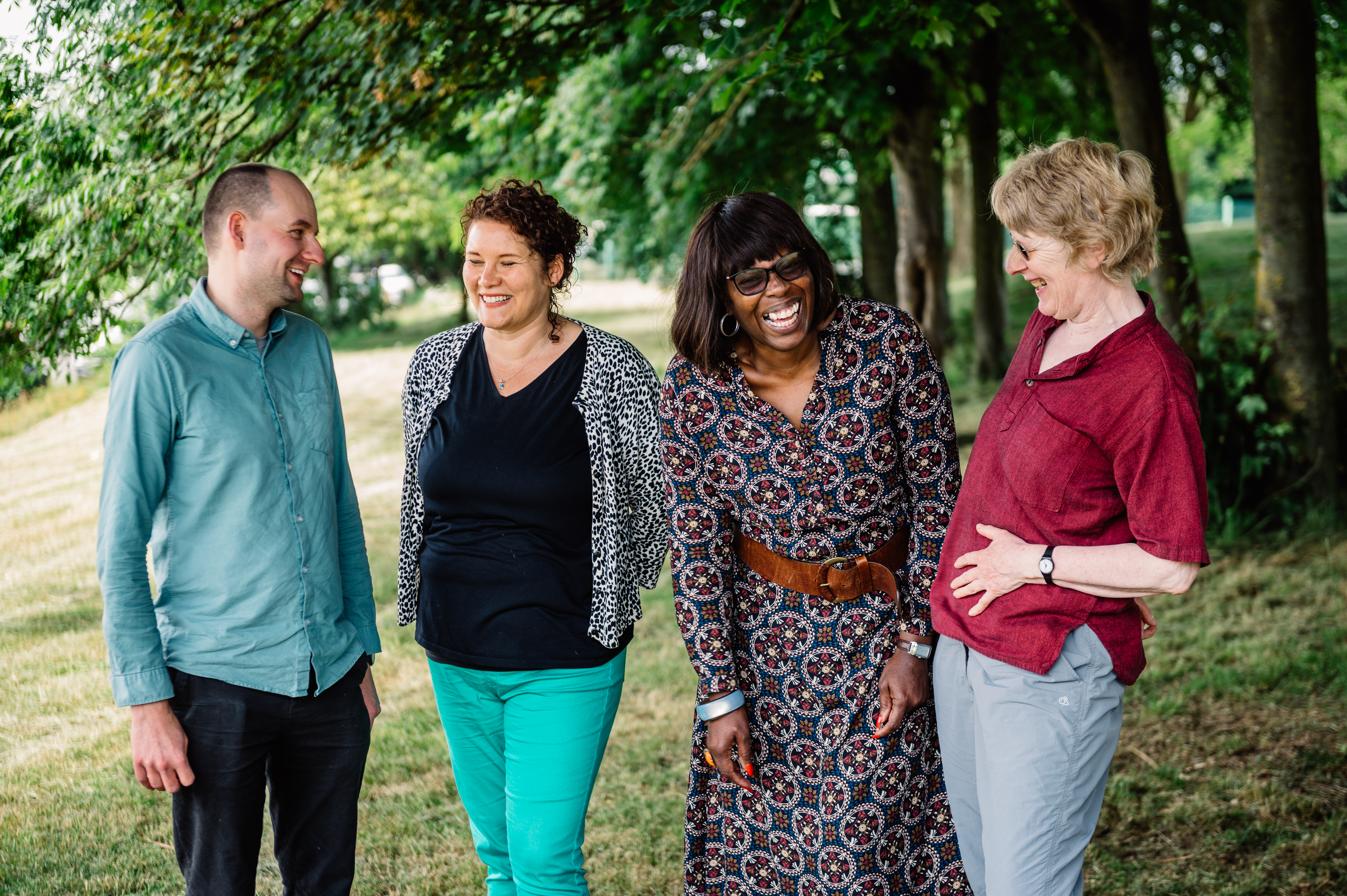 Birmingham Community Matters (BCM) is a charity that supports small and micro community groups by providing resources and one-to-one peer support on various topics, such as funding and legal considerations.
Jo Burrill, Chief Executive, came to Pilotlight to take part in our new Brain Trust programme because she wanted to build and develop meaningful relationships with corporate partners that would result in volunteer recruitment and other in-kind skill support.
In the 90-minute session, the team of Pilotlighters came up with a range of ideas and solutions individually in response to her brief, before pitching their top ideas to her. The best solution was then voted on and in the final 20 minutes, the team looked at implementation of the chosen solution together.
Since completing Brain Trust, the charity has started to implement the suggestions from the Pilotlighters which include social media campaigns, changing their use of language and the importance of demonstrating impact to show value and create retention.
Quick wins have been gained around setting up a LinkedIn profile, engaging with corporates and professionals, and updating the charity's website with more information on volunteering and calls to action. 
Now that the charity has more face-to-face sessions running, it has prepared marketing posts to promote the impact and showcase the sessions to invite people to attend and try out the sessions before they begin as volunteers.
The importance of demonstrating impact to corporate volunteers and showing them the value BCM can provide, was a key suggestion from the Pilotlighters. So, they are now gathering new metrics on how they measure that impact to champion case studies and present the data in a visually engaging way.
The insight into how corporate volunteering works and the best approaches has been very useful and helped our understanding greatly, not just for BCM but also for the other voluntary groups.
Jo Burrill, Chief Executive at Birmingham Community Matters
Photo credit: Nikki Cooper Photography