Compaid has been working with the disabled and other vulnerable people (mainly elderly) in Kent for over 30 years. Compaid offers its beneficiaries a way to overcome the barriers of social, digital and economic exclusion, principally through digital skills training and local, accessible transportation.
Image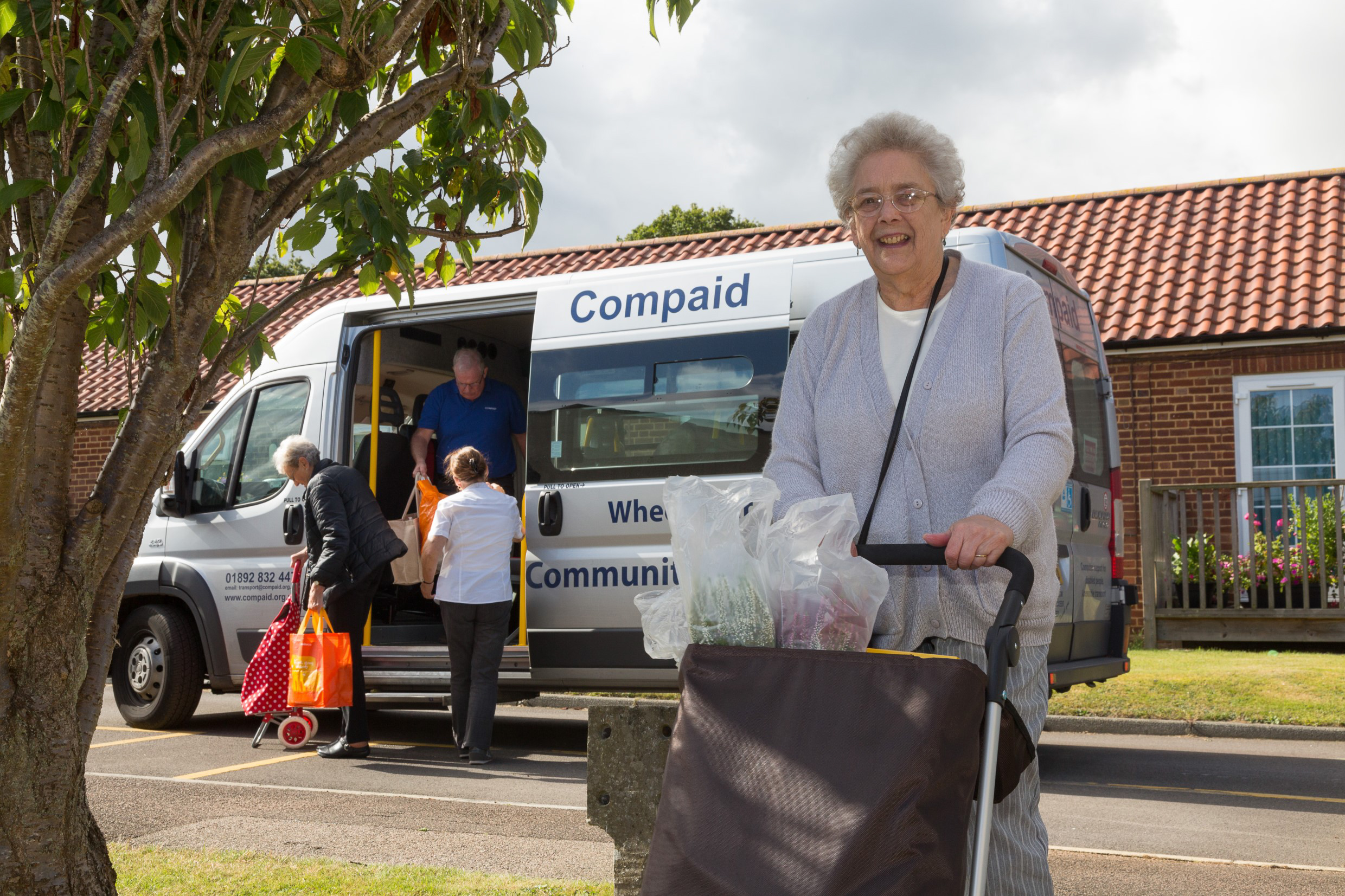 Why Pilotlight?
Stephen Elsden was recruited as CEO of Compaid in 2009 and his first few years in post were a challenge due to inherited issues around financial sustainability and high staff turnover. Once these problems had been solved, and organisational processes and procedures were in place, Stephen was then able to focus on developing the strategy and growing the charity – notably through the expansion of transport services. Stephen applied to the Pilotlight 360 because he wanted support to think about the next set of strategic objectives for the organisation.
What we did
Stephen was matched with a team of Pilotlighters who brought a wealth of skills from different commercial sectors including technology, legal and insurance. The team visited Compaid's HQ early on in the project and were able to meet the charity's staff, trustees and service-users. The Pilotlighters were impressed with the management team and the wealth of services that Compaid delivers. With many of Compaid's transport contracts up for renewal in 2020, the project was fantastically timed to work through how best Compaid ought to move forwards.
With some conflicting opinions amongst both staff and the board, the project team decided that running an away day would be the most appropriate way to align thinking. A lot of time was spent planning the away day, considering what inputs were needed from the attendees in advance, where there might be sticking points in the agenda and how to get around these. Using Stephen's preferred model of the balanced scorecard (a strategic planning and management system), all attendees had the opportunity to firstly collectively agree upon Compaid's social goals, and then break into groups to brainstorm the financial, process and people goals.
The Results
From the outset I remember thinking, "What will make the Pilotlighters the right people to provide support? What are they going to be like?" I was hoping for an analytical, outside perspective, and that's what I got. I felt from the first meeting that everyone was on the same page.
Stephen Elsden
CEO, Compaid
With support from the Pilotlighters the strategic goals were agreed with all stakeholders, and a clear implementation plan was put in place. This will be reviewed at a progress meeting in six months' time. There is now a refreshed governance structure, through new trustees, which has changed the nature of sub-committees and the interface between the senior management team and the board. In addition, Stephen and his team are now working on a management scorecard, so that progress against each goal can be tracked and measured. Thanks to this clarity in strategy, Stephen feels that he is less critically involved than he was in earlier years, so he is able to spend more time thinking about business development and less time fire-fighting. On a personal note, Stephen found the Pilotlight 360 so empowering that he (successfully) applied to our Bursary Initiative and has since been able to offer his support as a Bursary Pilotlighter to another charity.