Work is changing
For decades, futurists have predicted teleworking and mixed portfolios of 'own work', and for those same decades the pattern of 9 to 5 in the factory and office held sway.
Now, after lockdown and working from home, it's trends such as the 'great resignation' and the rise of the 'quiet quitters', the future of work is here - it is, as they say, just unevenly spread.
But new flexible patterns of work like working from home, hybrid working and trials of a four-day working week, all accelerated by pandemic, come at a price in the post- pandemic age, pulling people apart.
Reinforcing this, many of the traditional ways in which a shared culture has been shaped – including the physical space of the building and the micro-interactions of people whether around desks, tables or water-coolers – have been suspended.
Image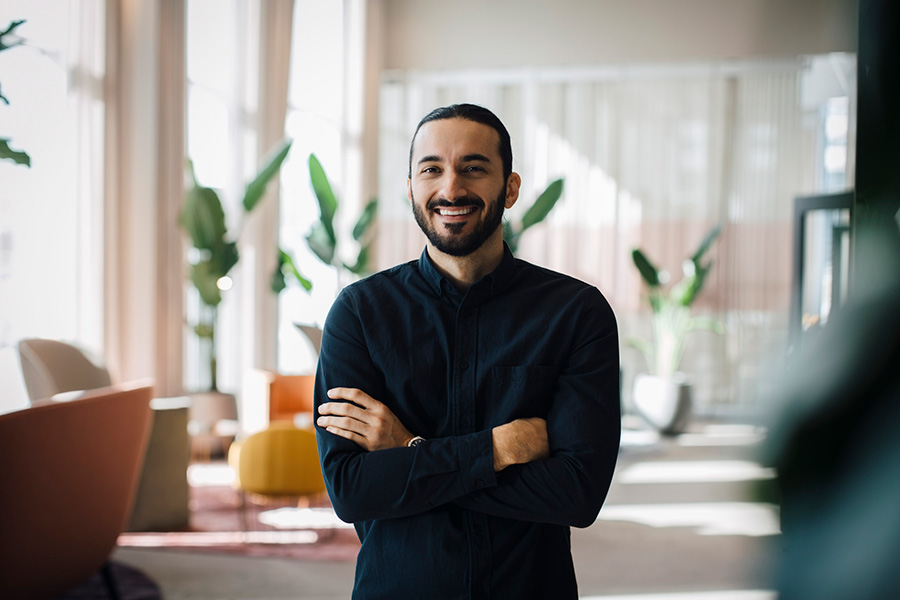 So, how can people be authentically connected?
The clue is that the new patterns of work that people want are more porous, with learning, participation and purpose that goes beyond the predictable. In this context, there is a new dynamic emerging of 'pro bono' volunteering, in which people can use their skills in a charitable setting.
In the post pandemic context, this is good for communities, but it is also good for business.
Drawing on new research data across the UK workforce, we have uncovered evidence of a huge appetite for opportunities like this, seeing them as a source of enrichment, impact and learning – and an option which in turn has tangible benefits for the employer.
Three quarters of employees (77%) believe that employers should be supportive of their staff taking time to volunteer. 79% believe that businesses themselves benefit from employee volunteering, while 82% say volunteering develops their work skills and knowledge.
Examples of this include becoming a school governor, joining a trustee board or helping out through one of the growing number of pro bono charities, like Pilotlight, that give people a chance to use their professional or occupational skills to help charities be more effective.
We define a 'workout culture' as one where employers build a stronger, more progressive culture by actively encouraging and supporting employees to use their time and skills to support charities and causes.
A workout culture can enrich people's experience of work and create an active partnership between employers, employees and charities that is a catalyst for positive impact.
Working out is the idea, because unless you step outside your boundaries, it is hard to see the full picture
This is not the team-building days of the past of litter picking and painting community halls. That got people out of the office, but they had a poor reputation.
The difference is that through pro bono volunteering, people are using their professional skills and helping charities access specialist skills that they need.
One business that is trying this is Sodexo. Angela Halliday, Director of Social Impact for Sodexo UK & Ireland, explains that "we continuously give our culture a workout, recognising the need to evolve in order to progress, engage, retain and recruit talented colleagues in the belief that talent comes from all walks of life. We have done all this while generating lasting social impact and feel tangible benefits across our business. I believe everyone should be doing this."
Charity has always been a way for people to come together, whether through shared causes or shared activities, from Comic Relief to the Marathon. Giving your time and skills to charities has the same effect. For employers, of all sizes, working out is a way to add community and purpose to their workplace, engaging staff and flexing their skills.
Why not explore how you can give your culture a workout?
Read the report, give us a call. Your new workout plan can start today.
Written by

Ed Mayo
Chief Executive - Pilotlight
Download our report
Pilotlight is calling for more employers to develop a 'workout culture' to attract and retain the best talent and support communities and causes at the same time.
(pdf 8.00MB)
Image