David is Head of Future Payments at Tesco Bank and has been a Pilotlighter since 2015.
What is your greatest professional achievement?
That's a tricky question as I've been part of teams that have done lots of great stuff. However, I'd probably have to say the launch of our Tesco Bank current account in June 2014. That was a real milestone in the bank's history, and allowed us to serve the everyday banking needs of more Tesco shoppers.
What does success mean to you?
From a personal perspective, it's not something I stop and reflect upon too much. I'm always keen to move on to the next challenge and opportunity. However, I really enjoy being part of a talented and dynamic team, where everybody is united around a common purpose and delivering for customers. Seeing my team succeed is the best measure of success.
Who's most influenced you in your career and why?
I've been supported by a lot of people throughout my career. Anna, my wife, has been hugely supportive of everything I've done; particularly when I was working away from home for a few years, and my kids now drive me on every day to do something great that I can talk to them about. I'd also name check Richard Thomas at LBG as he put a lot of faith in me during my early career. I learnt so much from him -particularly negotiating deals at 3am with city law firms. We remain great friends and he's a wonderful mentor.
What keeps you working with us?
I really enjoy it and am constantly learning from the charities and my fellow Pilotlighters.
Pilotlight's role connecting charities to skills within the private sector, bringing together different perspectives and skillsets to help build capacity and sustainability, is invaluable.
Tell us one thing you've learnt through working with us.
Patience. My inclination is to go fast, and tackle the biggest problems head on. Working with Pilotlight has taught me to slow things down.
Ensuring that a charity is able to undertake any changes themselves, and avoiding a scenario where Pilotlighters dive in with short term fixes that the charity can't sustain, is key to everyone's learning throughout the project.
What's been your biggest challenge?
Practicing that patience and ensuring I don't dive in with a short term fix.
What's been your biggest surprise?
I've been surprised by how much I've learnt and how much I've been influenced by the charities I've worked with. It's a humbling experience to work closely with exceptional people who care passionately about their communities, and are providing much needed help and support to people in need. I'm pretty sure that I've learnt more from the charities I've met through Pilotlight than the charities have from me!
Has working with charities inspired you in any way?
Absolutely. It's incredibly inspiring, and has made me more determined to make a greater contribution to society and my community. I became a trustee of Edinburgh based charity Fresh Start, who tackle homelessness by helping people turn a house into a home, after discovering them through Pilotlight. I was constantly amazed by the determination, passion and empathy of everybody at Fresh Start to make a difference in people's lives, so I wanted to get involved further.
Has being a Pilotlighter influenced you in any other area of your life?
Yes. I've had an idea for a social enterprise in my mind for some time now, but have never dedicated the time to take it beyond a concept. Pilotlight has given me the nudge to jump off the cliff and start to build the plane on the way down. I just need to find some time to do it now.
Describe the Pilotlight Effect.
I think it's best explained by its impact, and the breakthrough moments when a charity and Pilotlighters align around a charity's vision for the future. The vision then becomes a guiding policy, with coherent actions that can be taken towards enabling that vision, in a sustainable way.
It's easy to say that, but not that easy in practice. Pilotlight is enabling that for hundreds of charities, and its impact is significant.
In a team environment, what role do you usually take on and has being a Pilotlighter changed that?
Depending upon the makeup of the team, I'm comfortable taking many different roles and favour collaboration to shape the outcomes the team is chasing. I'm naturally curious, and enjoy bringing people together to solve a problem. I don't think Pilotlight has changed that per se, but it has helped me recognise my preference for a certain kind of approach that can sometimes limit possible outcomes. It's something that I need to be mindful of.
What one question would you ask the next Pilotlighter who does a profile?
What is your superpower, and how are you deploying it to help the charity you're working with?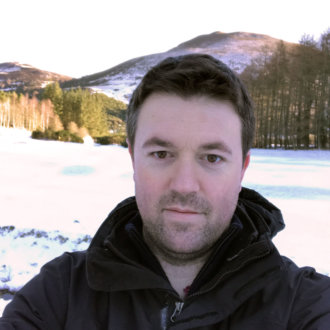 Head of Future Payments, Tesco Bank