Ian has been part of the Sodexo family since 1993, having worked his way up from an operations management position to his current role as a director at HMP & YOI Bronzefield.
In what ways have you been involved with Pilotlight over the last months and year?
Like each Director within the Sodexo Justice Services, I became a Pilotlighter on the Pilotlight 360, offering my business skills as part of a team of three other senior leaders, all from different backgrounds, to help a charity leader tackle the strategic challenges they face.
What inspired you to be a Pilotlighter? 
For me, working in the Women's Estate at HMP & YOI Bronzefield has sparked a real passion and interest in the social issues women face, and the charities that support them. When I heard about Sodexo's partnership with Pilotlight, I was very interested in being involved. Due to my interest in women's social issues, I was matched with the charity MASH (Manchester Action on Street Health).
What impact have you had on the charities you've worked with?
The programme runs for around 10-months and is due to complete in the summer, 2021. However, we have already helped MASH develop both short- and long-term strategies to continue to support the women they work with.
What have you enjoyed the most about being a Pilotlighter?
It has been fascinating for me to support a charity that works with women in similar situations to those at Bronzefield. Being a Pilotlighter has allowed me to see the challenges they face through a non-governmental lens and therefore strengthen my own understanding of these issues, which can only inform and enlighten the work I do at Sodexo.
I have found myself in equal parts challenging and supporting their decision-making processes, and genuinely feel that it has been a win-win relationship, for both MASH as a charity and myself as a practitioner. It's been great to get out of my usual work 'bubble'. I have learnt a lot about the third sector – the challenges charities face and the fantastic, valuable work they do.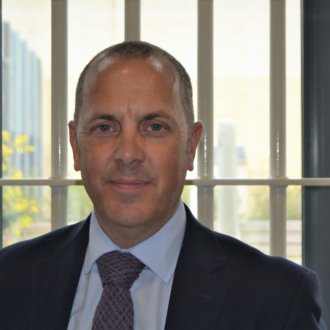 Director at HMP & YOI Bronzefield, Sodexo
Related Charities